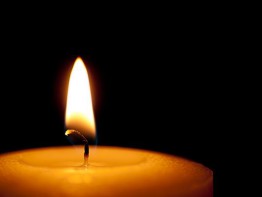 Alice Charles, 83, entered into her eternal rest on November 26, 2021.  She was predeceased by her beloved husband, Joseph Charles; and her parents, Haig Abajian and Dackronouhy Menaserian, who was a survivor of the Armenian Genocide.

She is survived by her loving sons Joseph Charles (Deborah) and Jason Charles (Jacilyn), and her grandchildren Devin, Michael, Benjamin, Ani, and Thomas.

Alice loved to volunteer her time at her church and Morris Arboretum, and also loved to garden, cook, and spend time with her family and friends.

The funeral service was conducted at Whitemarsh Memorial Park on December 3; interment was private. 
God bless the memory and bring comfort to the family.
In-lieu-of-flower donations to Holy Trinity Armenian Church or Alzheimer's Association would be appreciated.

Alzheimer's Association
225 N. Michigan Avenue, 17th Floor
Chicago, IL 60601

– Online: www.holytrinity-pa.org/donation
– Mail: Holy Trinity Armenian Church,
    101 Ashmead Road, Cheltenham, PA 19012
 "For you have been my shelter, a strong tower against the foe." (Psalm 61:3)