General Info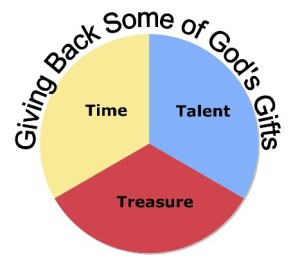 ---
Anyone who has ever worked on a stewardship campaign knows there is no correlation between how much money people have and how much they give away. The person who drives to church in an $80,000 automobile may make an annual gift of $250, the same amount he donates to other good causes such as the Humane Society and the United Way, while the retired schoolteacher who lives on a fixed income turns in a pledge of $2,500. The one who is rich gives as if he were poor, while the one who is poor gives as if she were rich. There is simply no telling what will fall out of people's hands when they hold them over the offering plate. A good example of this is what Jesus had to say in the Gospel of Mark 12:35-44, the story of the Widow's Mite.
As far as Jesus is concerned, the amount is not the point. The point is what the amount represents. Is it a tip or a tribute? Is it cash that will not really be missed, or is it a gift that will entail the daily toppling of other idols? The two copper coins in the widow's hand are nothing. If a wealthier woman dropped them, she probably would not even bend down to pick them up. In the widow's hand, however, they sparkle like diamonds. They are everything she has. When she lets go of them, she will be the richest woman on earth.
Holy Trinity needs your financial support today, and will for as long as we exist as a parish church. That's the simple reality and truth. We ask you all to make your stewardship pledge today, to be counted as a steward, that is one who has been entrusted to take care of this parish for the Master of the House. Trust us, your reward will be great.