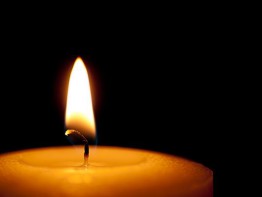 Deskouhy Attarian (nee Damerjian) entered into her eternal rest on March 8, 2021.  She is survived by her beloved husband, Martin, with whom she shared 68 years of marriage; her devoted children: Aram (Linda), Leon, Edward and Lesly Attarian (Phil Charron); and her adored grandson Adam Attarian. She is also survived by her large and loving family: brother Robert (Lorraine) Damerjian, and sisters Berjouhi Bosnian, Opy (John) Eskandarian, and Linda (Rich) Vishab as well as her brother-in-law Vince Karakashian and many nieces and nephews.  She was preceded in death by her sister Hermine Karakashian and her brother-in-law John Bosnian.  "Des" was the daughter of the late David and Tevolinda Damerjian.  She was proud of her Armenian heritage and was a lifelong, active member of Holy Trinity. 
God bless her memory and bring comfort to the family.

In-lieu-of-flower donations to Holy Trinity Armenian Church would be appreciated.
"For you have been my shelter, a strong tower against the foe."
Psalm 61:3