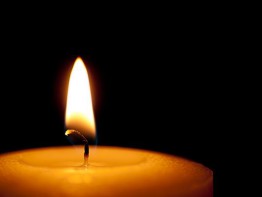 Ohanes B. Oskanian, MD
Ohanes B. Oskanian, MD ("John"), 90, peacefully entered into his eternal rest on May 3, 2022 surrounded by his family. He is survived by his wife, Irene, children Peter (Rose), Frederick (Michele) and Azlen (Scott); grandchildren: Bennett, Alex, John, Madeleine, Peter, Claire, Grayson, and Wilson. He is also survived by his brother, Vahe, of Antwerp, Belgium and many cherished nieces and nephews.
Dr. Oskanian was a prominent member of the Lansdale community for over 60 years where he worked as a urologist and was on staff at Abington Jefferson Lansdale Hospital. The highlight of his long career was being elected as Chief of Staff at that facility. He loved being a physician and often made house calls.
He spoke five languages fluently and was a life-long learner. Upon his retirement in 2001, he took many courses at Montgomery County Community College, being the oldest student in the class. He derived the most joy from his eight grandchildren, taught them many things and was very involved in their lives, never missing any of the special events in which they were participating.

Dr. Oskanian held three things sacred: family, education, and hard work. He immigrated to a new country by himself at age 26, not knowing English as his native language, with only a small amount of money, and with only a start date for his medical residency. He and his wife, Irene, together built a family, a successful medical practice serving several local communities and countless patients, and he left a legacy for his children, grandchildren, and
extended family to continue and carry forward.
Visitation: Friday, May 20, 6:00 – 8:00 pm
Simcox-McIlvaine Funeral Home, 532 East Main Street, Lansdale, PA.
Funeral Service: Saturday, May 21, 10:30 am
Holy Trinity Armenian Apostolic Church, 101 Ashmead Road, Cheltenham, PA 19012.
Interment:
St. John Neumann Cemetery, 3797 County Line Road, Chalfont, PA.
Memorial Meal:
Talamore Country Club, 723 Talamore Drive Ambler, PA.
In-lieu-of-flower donations to Holy Trinity Armenian Church would be appreciated.
"For you have been my shelter, a strong tower against the foe." (Psalm 61:3)