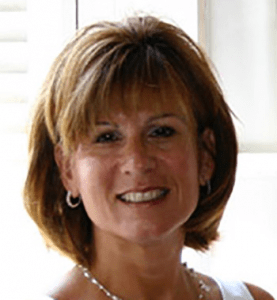 Francesca Sabater Torcomian passed away peacefully on August 5, 2018. Francesca was born on March 12, 1955 in Philadelphia, Pennsylvania. She was the youngest of three daughters of the late Luis and Gloria Sabater. She grew up in Vineland, New Jersey with her sisters Millicent and Gloria Marie. Francesca attended Vineland High School and later graduated from the Philadelphia College of Art. She married Thomas on May 17, 1980 and moved to Havertown, Pennsylvania where they had three children, Toros Francisco, Christopher Albert, and Ana Francesca. Francesca worked and volunteered for over 30 years at the Armenian Sisters Academy as the dance teacher, art teacher and librarian. She was also actively involved in the Armenian Church as well as The Ararat Dance Ensemble. She actively participated in the Armenian faith and on August of 2012 was confirmed into the Armenian Church at Khor Virap Monastery in Armenia. Francesca was also blessed by the marriage of Toros to Anita (Jayawant) and by the birth of her three beautiful grandchildren, Aren, Eva and Olivia. She was also blessed by the engagement of her son Christopher to Larissa (Alaverdian). Francesca is predeceased by her mother and father, Gloria and Luis Sabater; her sister Gloria Marie Sabater; and her father-in-law Albert Torcomian. She is survived by her husband, Thomas, her children Toros (Anita), Christopher, and Ana, her sister Millicent (Hudson) Ansley, and her beautiful grandchildren, Aren, Eva and Olivia. She is also survived by her mother in law, Veronica Torcomian, sister in-law Lynn Torcomian Baboujian, her brother-in law John (Laura) Torcomian, along with many loving nieces and nephews.
Her Funeral Service will be
– 10:30 A.M. Wed., August. 8, 2018, Holy Trinity Armenian Apostolic Church, 101 Ashmead Road, Cheltenham PA 19012.
– Viewing 7PM to 9PM Tuesday and 9:30AM to 10:30AM Wednesday in the church.
– Interment. Arlington Cemetery
In lieu of flowers memorial contributions in Francesca's name may be made to Holy Trinity Armenian Church and Armenian Sisters Academy.