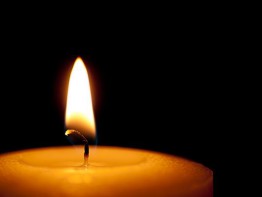 Berjouhy Bosnian 
Berjouhy Bosnian (nee Damerjian), 85, entered into her eternal life on May 24, 2022.  She was preceded in death by her beloved husband of 48 years, John R. Bosnian.  She is survived by her devoted children, Cynthia B. Bosnian and Stephen J. Bosnian, a sister Linda Vishab, her sister-in-law, her brothers-in-law, and many nieces, nephews and cousins. 

She was also preceded in death by her sisters Deskouhy Attarian, Hermine Karakashian, and Serarpy Eskandarian and her brother Robert Damerjian. 
Services will take place at Holy Trinity Armenian Church on Wednesday 6-1-22 

– Visitation:  10 – 11 am
– Funeral service:  11 am
– Interment:  Whitemarsh Memorial Park
In-lieu-of-flower donations to Holy Trinity Armenian Church would be appreciated.
"For you have been my shelter, a strong tower against the foe." (Psalm 61:3)