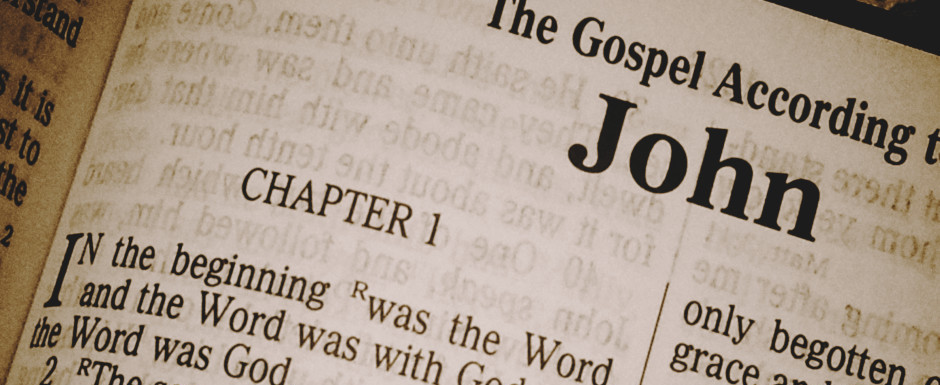 THE SUNDAY MESSENGER
Sunday, April 18, 2021

Today is Green Sunday
Scripture and Feast Day Notes
Scripture Notes for Today's Readings 
John 2:23-3:12 Nicodemus, a Jewish leader and teacher, is impressed with the "signs and wonders" Jesus has performed and wants to know more. Jesus tells him of a second, even more life-changing birth when we are born again "of water and the Spirit." Discuss/reflect: The Armenian Church baptizes infants while godparents, parents, and community stand witness and pledge to nurture the child's faith. We are "born again" at baptism, but what are ways to continue this spiritual birthing throughout our lives?
Acts 9:23-31 The newly converted St. Paul is preaching in the synagogues of Damascus. When his life is threatened, followers lower him over a wall in a basket. Barnabus later introduces and defends him to the apostles in Jerusalem (who might have been wary since Paul was once a zealous persecutor of Christians). The church experiences peace and great growth. Discuss/reflect: The church is described as "living in the fear of God." (v.31) The Greek word "phobos" denotes reverential awe so v 31 literally translates from the Greek as "[the churches] walked in awe of God, were comforted by the Holy Spirit and grew in numbers." What might this be telling us about what is needed for the church, the Body of Christ, to grow? Do you feel this awe? See Galatians 5:22-26 for the fruit that walking with the Spirit bears in us individually.
1 Peter 2:1-10 The apostle Peter describes all believers as "living stones" who come to the Living Stone, Christ, to be built into the spiritual house that is the Church. He eloquently outlines the new status believers have with God. Discuss/reflect: These images of Peter's (vv 9-10) are meant to describe each one of us. Rewrite them in your own words; elaborate as if you were explaining them to someone else. How might these qualities influence the way you live?
Today is Sunday of the World Church (Green Sunday) The second Sunday after Easter is dedicated to the very first church in the world – established in Jerusalem by Christ. It was there in the Upper Room (Verna-doon) that Jesus shared His Body and Blood in the bread and wine of the new Covenant with his disciples and where they in turn gathered with other followers before and after the Resurrection and at Pentecost. It was this nucleus of Christ's church that would one day become a church of millions. Although the site remains a place of pilgrimage, the original building itself no longer exists. In its place, we have a world church—the entire earth which the Christian Church has taken under its roof. The name "green" conveys the idea of new life in Christ's resurrection as well as its glorious evidence in nature at this time of year. Reflection: As in the budding greenery of spring, what outer evidence would others see in you of your new life in Christ?
Department of Christian Education/ Diocese of the Armenian Church (Eastern)/ elisea@armeniandiocese.org
"Lord, the God of heaven, the great and awesome God, who keeps his covenant of love with those who love him and keep his commandments, let your ear be attentive and your eyes open to hear the prayer your servant is praying before you day and night…." (Nehemiah 1:5–6).   Prayers are requested for Ethel Terzian, Taron Poghosyan, Alice Charles, Theodora Mirakian, Leslie Movsesian & Larry Grocott.
REQUIEM SERVICES: Karasoonk (40th Day memorial Service) today will be for:
– GEORGE ARSLANIAN on the 40th Day of His eternal life requested by Elisa Arslanian.
– DESKOUHY ATTARIAN on the 40th Day of Her eternal life requested by the Attarian Family.
– KAREN ZIMMERMAN on the 40th Day of Her eternal life requested by Connie Huber, Gary Zimmerman, Gary Altoonian & Eileen Carr.
Hokehankist today will be for:
– ALBERT KAPEGHIAN (2nd Anniversary of His eternal life) and NAOMI KAPEGHIAN (5th Anniversary of Her eternal life) requested by their children; Janice, Barbara, Mark, Shant and their families
– ALMAS ALTOONIAN (1st Anniversary of Her eternal life) requested by Connie Huber, Gary Zimmerman, Gary Altoonian & Eileen Carr.
 ALTAR FLOWERS & CANDLES are donated today by Janice, Barbara, Mark, Shant and their families in loving memory of ALBERT KAPEGHIAN (2nd Anniversary of His eternal life) and NAOMI KAPEGHIAN (5th Anniversary of Her eternal life)
Please note that all parishioners are required to wear a mask at all times anywhere in the Church building or on the Church grounds. If you need a mask, we will be glad to provide you with one. No exceptions.
COUNTRY STORE IS OPEN AND READY FOR BUSINESS:  We are well stocked in our store and invite you to come in after church most Sundays or place an order for pickup with Lorraine Damerjian @ 215-572-8465. 
Adult Christian Education (ACE) Upcoming Programs
May 6 –  Rev. Fr. Hratch Sargsyan, Guest Speaker -A.S.A.P. (Always Say A prayer)
May 20 –Book Club: "Beast on the Moon"  by Richard Kalinoski – Rev. Fr. Yeprem Kelegian, Guest Moderator
June 24 – Book Club: "The Human Comedy" by William Saroyan – Moderator, Lucy Aghazarian
We invite you to join us by contacting nancybasmajian@verizon.net for further information or to sign up and receive the link for any or all of these programs.
DIVINE LITURGY IN YOUR HOME
Since we do not stream services at our church every week, we invite you to click on one of the following links to partake of Badarak at any of the following:
https://www.facebook.com/SSSMAAC/live/ (St. Sahag & St. Mesrob Armenian Church)
http://www.stleon.org (St Leon Live Stream)
https://www.facebook.com/stvartancathedral (St. Vartan Armenian Cathedral)
http://www.holy-martyrs.org (Holy Martyrs Live Stream)
ASA OPEN HOUSE: Interested in finding out more about ASA for your child?
We welcome the opportunity to meet with you, answer any questions and guide your family through the admissions process. Though our campus is open, due to safety concerns in light of COVID-19 we are unable to welcome visitors to campus during school hours. We have transitioned our spring open house and tours into virtual zoom/phone meetings as well as after-hours tours. Email Legna Santerian at lsanterian@asaphila.org to schedule a tour – just for your family!
We look forward to meeting you and introducing you to the Armenian Sisters Academy!

Check out our video at https://www.youtube.com/watch?v=Wevb1U3tAnI 

Legna