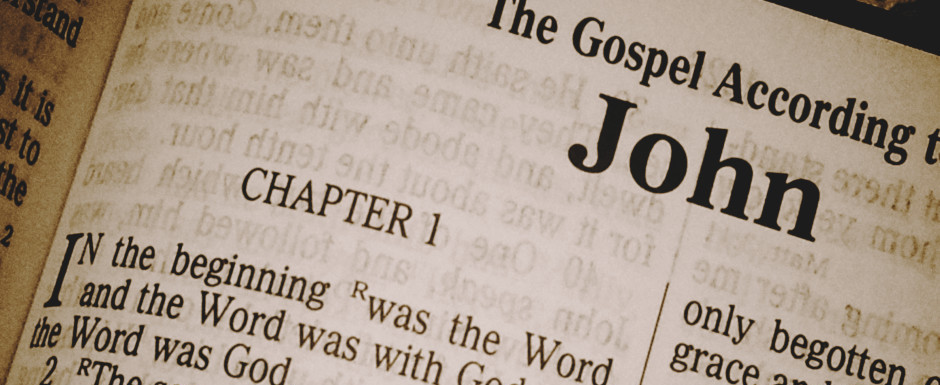 THE SUNDAY MESSENGER
January 31, 2016
Third Sunday after the Octave of Theophany
Feast of St. Ghevond the Priest and His Companions
The Feast of St. Ghevond the Priest and His Companions is dedicated to the blessed memory of the Armenian priests who fought alongside St. Vartan and the entire Armenian Nation for their Christian faith in 451 A.D. in the Battle of Avarayr.The eldest among them was Priest St. Ghevond, and among his companions were Catholics Hovsep, Bishop Sahak of Syunik, Bishop Tatik of Basen, Priest Mushe or Mushegh, Priest Arshen, Priest Samuel, Deacons Abraham and Kajajn.After the Battle of Avarayr the Persian King Hazkert took revenge on Armenians and ordered to kill the brave priests. According to the tradition the day of the Feast of St. Ghevond the Priest and His Companions is the day of the clergy.
TODAY'S BIBLE READINGS:
Titus 1: 1-11 (page 194) New Testament
John 7: 37-52 (page 92) New Testament – (Please follow the Armenian Reading in your Bible)
REQUIEM SERVICES: Karasoonk (40th Day memorial Service) today will be for:
JANIS H. GUTCHIGIAN – requested by the Barone Family on the 40th day of Her eternal journey.
FRANK AGHAZARMIAN requested by Gary, Sonia, Nicole, Gary Jr. & Colleen Papazian on the 40th day of His eternal journey.
Hokehankist today will be for:
HELEN VISHAB (1st Anniversary of Her eternal journey) – requested by the Vishab and Yazujian Family.
DECEASED MEMBERS OF THE GUTCHIGIAN, AYJIAN & LOUSINIAN FAMILIES requested by the Barone Family.
MARIA AVAKIAN requested by Vadim Avakian and Elena Syrkina.
EVELYN WEINSHEIMER, GARABID and VARTANOUSH CHAPJIAN requested by Richard Weinsheimer and Albert & Pauline Chapjian.
JEAN MARDIGIAN requested by the Mardigian, Kalaitzis and Semola Families.
VERY REV. GORUN AVAG KAHANA AGHAJANIAN, YERTZOUHI MARAN AGHAJANIAN, SATENIG KAZANJIAN, ARIS & ALICE BALANIAN, BOGHOS & MAYRENI AGHAJANIAN, VARTOUHI AGHAJANIAN, SONA KAZANJIAN, MAKROUHI CHAGHATZBANIAN requested by Asbet and Nayiri Balanian for their parents, grandparents, aunts and grand aunts.
SOOREN & MARY PARETCHANIAN, HAYARPIE & CHARLIE GARIBIAN, NIAZ GARIBIAN & ANDRE JAVARDIAN requested by Robert and Diane Paretchan; Donald and Judy Paretchan; Michael and Tanya Paretchan and Families
ARCHBISHOP PAPKEN VARJABEDIAN, HAYARPIE & CHARLIE GARIBIAN and NIAZ KARABIAN requested by Paretchan, Garibian and Javardian Families.
ANDRE & VIRGINIA JAVARDIAN Greg & Maria Javardian & children.
KEGHAM VARJABEDIAN (1stAnniversary) and SONIG VARJABEDIAN, SHAHE VARJABEDIAN, HAGOP & MIRIAM VARJABEDIAN requested by Paretchan, Garibian and Javardian Families.
ALTAR FLOWERS AND CANDLES are donated today by Aram Aghazarian and Lucy Aghazarian (nee Mardikian) in loving memory of Lucy's father, DIRAN MARDIKIAN.
ALTAR CANDLES are also donated today by Martin Gutchigian in loving memory of JANIS H. GUTCHIGIAN.
ALTAR FLOWERS are also donated today by Vadim Avajian and Elena Syrkina in loving memory of MARIA AVAKIAN.
PRAYERS REQUESTED: From the Book of James, we are taught that "the prayer of a righteous person is powerful and effective." Therefore, as you pray for your own family, we ask that you keep members of our Holy Trinity family in your prayers as well. Continue to pray specifically for those who are ill. Pray especially for the various ministries within our church and their leaders: our Church School, our faith-based programs, our youth. And mostly pray that Jesus Christ is a Living Presence in each and every person in our church community. You may also advise the church office if you would like to include anyone by name in this column so that we may, as a church family, pray for them.
FELLOWSHIP HOUR: Today's fellowship hour sponsored by the Balanian, Barone, Vishab, Yazujian, Garibian, Paretchan and Javardian Families in loving memory of all mentioned above for Requiem services today. All are welcome
HOLY TRINITY CHURCH SCHOOL: Celebrates Poon Paragentan on Sunday February 7, 2016 after church services in Santerian Hall. Church School children are free. Adults are $8.00 per person and children (ages 5-12) are $4.00 each. Look for the flyer in the mail and please RSVP by January 31st.
Great Lent: Believe it or not, the first program in our 2016 Lenten Educational Series is a mere 12 days away! On Friday evening, February 12, Fr. Hakob will present "Getting Ready for Great Lent and Holy Week"—the perfect topic for those who want to make the most of the upcoming Lenten season. The evening begins with worship at 6:30 followed by a traditional Lenten dinner at 7:00. For details, see flyer available in the narthex.
ANNUAL PARISH ASSEMBLY: Scheduled for February 21, 2016 with alternate snow dates of February 28 or March 6, 2016.
REMINDER: According to the Diocesan Bylaws, membership dues are to be paid no later than December 31st each year in order to be a member in "good standing" and to be eligible to vote at the annual assembly. Any monies received after that date will be applied to the new year. For any questions regarding your status, please call the church office.
Another Milestone Event: Before you know it, the 50th anniversary of the consecration of our church in Cheltenham will be here – on September 18, 2016. Anyone wishing to be a part of the organizing committee should contact the church office as soon as possible. We hope to have various events during the year leading up to "the main attraction" in September.
SEEKING DEVELOPMENT OFFICER: St. Nersess is seeking a part-time Development Officer to oversee the seminary's fundraising and alumni/donor relations programs. Reporting to the dean of the seminary, the Development Officer will also work closely with an engaged, supportive Board of Directors and a dynamic school team. For more information contact the seminary at 914-273-0200.
CHURCH CALENDAR (please mark your calendars)
February
Sunday February 7th: Poon Paregentan
Friday February 12th: Lenten Service
Friday February 19th: Lenten Service
Sunday February 21st: Annual Parish Assembly (snow dates 2/28 & 3/6)
Saturday February 27th: Leadership Workshop 9:30 am
The Bookstore: The Bookstore is open every Sunday after Liturgy. Please stop in and browse.
COUNTRY STORE: The Country Store is open every Sunday after church services in the kitchen. All are welcome.
If you know of anyone who is a shut-in, or ill and would like a visit from Der Hayr, please call the office and give their name to Maggie our church secretary.
CHURCH ETIQUETTE: We wish to remind you, our faithful, to please maintain a quiet and contemplative manner as you approach the chancel for communion. We especially ask that you refrain from conversation while waiting your turn for communion as well as afterwards as you return to your pew. Thank you.
THE KISS OF PEACE: After the gifts of the Eucharist are brought to the Altar Table, the deacon proclaims, "Greet one another with a holy kiss." The person giving the greetings says, Kristos ee mech mer Haydnetsav – Christ is revealed amongst us. The recipient would respond, Orhnial eh Haydnootiunun Kristosee – Blessed is the revelation of Christ.
Anyone who wishes to request any Requiem Services MUST inform the office by 1:30pm Wednesday the week before. If you also want to sponsor the Fellowship Hour you MUST call Merle Santerian at 215-947-3777.
Would you like to:
receive this Bulletin on Friday via email?
request a Hokehankist, house blessing or hall rental information?
find in-depth information on our faith, our parish and our activities?
sign up for an event online?
If the answer to any of these questions is YES, please visit our parish website at www.holytrinity-pa.org
WE ASK THAT EVERYONE KINDLY TURN OFF ALL CELL PHONES and all other such electronic devices prior to entering the sanctuary out of respect for the sanctity of our services.