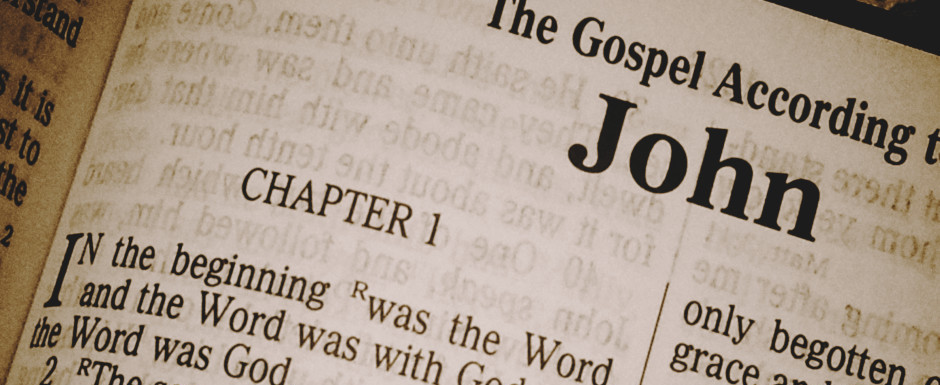 THE SUNDAY MESSENGER
January29,2023

Third Sunday after the Octave of Theophany
SCRIPTURE NOTES FOR TODAY'S READINGS: 
John 6:15-21 In this account of Jesus' miracle of walking on the water, he assures his terrified disciples: "It is I; don't be afraid."(v.20). The original Greek is a more powerful construction, namely, "I AM," echoing God's very same self-identification to Moses at the burning bush.
2 Tim 2:15-26 Timothy describes the life of righteousness and love for all ministers in God's service. To counter false teachings, he suggests instructing people gently so that their hearts might open to God's truth.
Is 61:10-62:9 Isaiah describes God's redemptive promises to the Israelites who have returned from a long and painful exile. Now they will be acknowledged by all as a blessed, priestly people of God, clothed in "garments of salvation" and "robes of righteousness."(v.10). These images are echoed in the Armenian rites of baptism and ordination as well as in the priest's vesting prayers before the Divine Liturgy.
Saturday, February 4: St. Sarkis the Warrior
"Warrior" might seem a curious word for describing a saint! And yet the imagery of spiritual warfare is deeply biblical. There were also many soldiers and generals (St Vartan) who fought for their faith, standing firm and courageous for Christ. Sarkis was a soldier of Greek descent in Emperor Constantine's army. When Emperor Julian took the throne in 361, he began to zealously promote traditional Roman paganism instead of the Christian faith legitimized by Emperor Constantine in 313. This earned him the title "Apostate." Under threat of persecution, Sarkis and his son Mardiros sought the protection of King Tiran of Armenia. From there, he went to serve in the Persian army, where he and his son won many converts to Christianity. When they refused to worship pagan idols, father and son were martyred. Fourteen Persian soldiers whom Sarkis had converted to Christianity risked their lives to bury the general's body and they too were executed. In the fifth century, Mesrob Mashdotz moved the saint's remains to Armenia.
The Instructed Liturgy:  Today, thanks to the efforts of Dn. Albert Keshgegian, we will again be presenting the Instructed Liturgy.  This is an opportunity to deepen your understanding of the central worship experience of the Armenian Church. The Liturgy will be interrupted several times in order to explain what is happening and why. James Keshgegian and Ani Peckjian will offer the commentary.  PLEASE NOTE:  Because the introduction is the longest and most informative section of the commentary and comes at the very beginning of Badarak, we must stress the importance of being prompt. It is crucial that you be present for the entire Liturgy, which will begin at 10:30 and end at the usual time.
COFFEE HOUR FELLOWSHIP TODAY – Please join us today as we recognize and thank our two most senior members of the Holy Trinity Investment Team, Mike Tookmanian and Steve Ajemian for the extraordinary volunteer work and research they have done to manage our church's investment portfolio.  They have now earned their retirement from this responsibility and our church is indebted to them for their combined 80-plus years of service.
Church School Returns on February 5:   We are pleased to remind our parents and grandparents that our Church School returns for its Spring Semester next Sunday, February 5. Our Language Education classes start at 10:30 followed by Christian Education at 11:15. Over 70 children and teens from Pre-Kindergarten through Grade 10 were registered in the Fall Semester. Our school administrators and teachers are looking forward to greeting returning students and welcoming newcomers. Newcomers interested in enrolling in either program are asked to contact Registrar Gloria Basmajian at gbasmaji@temple.edu.    NOTE: Returning students need NOT re-register,
ANNUAL PARISH ASSEMBLY: Scheduled for March 5, 2023 with alternate snow date of March 12, 2023.
REMINDER: According to the Diocesan Bylaws, membership dues are to be paid no later than December 31st each year in order to be a member in "good standing" and to be eligible to vote at the annual assembly. Any monies received after that date will be applied to the new year.  For any questions regarding your status, please call the church office.
HELP SPECIAL NEEDS ADULTS IN ARMENIA
Parents in Yerevan drop their adult special needs children off at the Prkutyun NGO where these 60 young adults have special classes and activities which help them function better in society. Fund for Armenian Relief's AYO! division wants to make sure they have a healthy lunch. The cost: $40/day for all of them.  The goal: Lunch for a year.
Please watch the video and consider a donation. As Jesus Christ says, "Whatever you have done for the least of mine, you did for me."  So, for these young adults, for their parents, and for Jesus Christ, let's help out.
A day in the life at Prkutyun on Vimeo
Seeking Part-time Organists – the Choir of Holy Trinity is looking for multiple talented musicians who would be seriously interested in playing the organ for the Sunday morning Divine Liturgy (Badarak) on a rotating schedule. Organ lessons will be provided to the interested candidates, along with one-on-one direction from a senior choir person.  For further information, contact Karinne Andonian @ karinne.hov@gmail.com.
CHURCH CALENDAR (please mark your calendars)
Sunday January 29 – Instructed Liturgy

Sunday  February 5 – Church school resumes

Sunday February 12 – Blessing of Married Couples

Sunday February 19 – Poon Paregentan

Sunday March 5 – ACYOA Soup Sunday and Parish Annual Assembly

Sunday March 12 – Snow date – Parish Assembly

Sunday March 19 – Mitchink luncheon 
THE KISS OF PEACE: After the gifts of the Eucharist are brought to the Altar Table, the deacon proclaims, "Greet one another with a holy kiss."  The person giving the greeting says, Kristos ee mech mer Haydnetsav – Christ is revealed amongst us.  The recipient would respond, Orhnial eh Haydnootiunun Kristosee – Blessed is the revelation of Christ.
EMERGENCY CLOSINGS: In an effort to inform parishioners and friends when a Holy Trinity church service or program needs to be canceled or delayed due to inclement weather or other reasons, we request that you check our website (www.holytrinity-pa.org) or facebook page (www.facebook.com/holytrinitypa) for the most accurate information