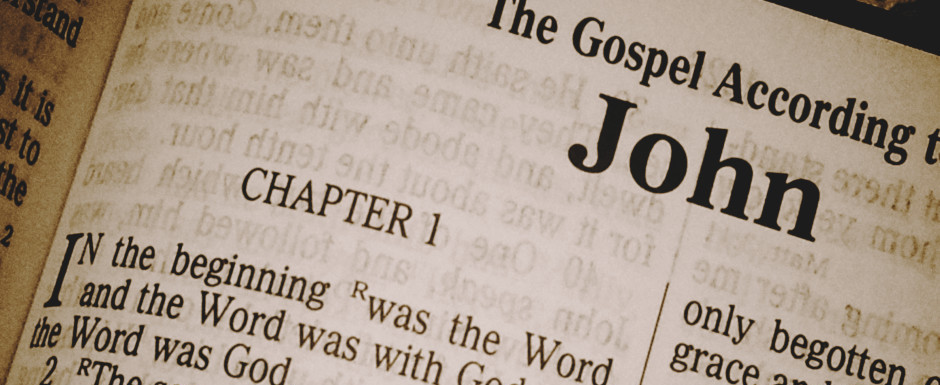 THE SUNDAY MESSENGER
January 30, 2022

Third Sunday after the Octave of Theophany
COVID UPDATE:  August 23, 2021, The Montgomery County Office of Public Health advises that masks should be worn in public indoor settings regardless of vaccination status. Please exercise your best judgment and caring for everyone in our Church community. Thank you   
Scripture and Feast Day Notes
From Today's Readings
John 6:39-47 Jesus continues to teach the crowds that have eagerly followed him to Capernaum. One can imagine the impact of His electrifying message: that He was sent from heaven by the Father so all who believe in Him might have eternal life! To the Jews' grumbling that the simple son of Joseph and Mary could not be the Son of God, Jesus draws from their own history, asserting that unlike the manna from heaven which eased the Jews' hunger only briefly, He was the eternally-nourishing "bread that came down from heaven." (v.41; 49-50). Discuss/reflect: Imagine yourself one of the crowd that day. What are you hearing? What are you seeing all around you? Then these words reach your ears: "I am the bread that came down from heaven…whoever eats of this bread shall live forever." What do you think?
2 Timothy 2: 15-19 Timothy, entrusted with the Christian community in Ephesus, is counseled by his mentor Paul to avoid "godless chatter" –  those who indulge in it grow only more ungodly. St. Paul refers to some who are spreading wrong teachings; believers must turn away from this. He reminds Timothy that God knows the hearts of those who follow Him   Discuss/reflect: What does "godless chatter" mean to you? What damage can it do?
Isaiah 62:1-11 Heralding a renewed love relationship with His holy city, the Lord presents Himself as the bridegroom to a restored Jerusalem. The Hebrew for "Deserted" and "Desolate" (v. 4) are commonly used for a wife whose husband has forsaken her and a childless woman respectively, so all of this imagery points to a now happy, fruitful 'marriage.' Its citizens will be protected by "His mighty arm" (v. 8) and enjoy the fruits of their labor in joyful peace. Discuss/reflect: What qualities of the marriage covenant also describe God's relationship with His people? With you?
Saturday, February 5: The sons and grandsons of St. Gregory the Enlightener
How extraordinary that St. Gregory not only changed the hearts of a nation and therefore its entire history by evangelizing Armenia, but then gifted it with not one but two generations of dedicated Christian servants. His two sons (by wife Miriam), Sts. Aristakes and Vertanes and Vertanes' sons Sts. Krikoris and Hoosig, were deeply devoted to Christ in the spirit of their illustrious father and grandfather. Aristakes succeeded his father as Catholicos and also attended the First Ecumenical Council at Nicaea in 325 A.D. Vertanes then succeeded his brother as Catholicos in 333. He in turn was followed by his son Hoosig, a vigorous defender of the faith against the ruling family; a dispute with his father-in-law King Diran led to Hoosig's martyrdom in 347. Krikoris was a tireless evangelizer in Armenia's neighbors, Georgia, and Caucasian Albania where he was martyred. An amazing dynasty of champions for Christ! Reflection: What do you think it takes to plant the zeal for Christ in the next generation?
Department of Christian Education/ Diocese of the Armenian Church (Eastern)/elisea@armeniandiocese.org.
REQUIEM SERVICES: Hokehankist today will be for:
OHANNES HASHAS requested by Garo Garibian .
ALBERT TORCOMIAN (14th Anniversary of His eternal life) requested by his loving Family.
OFELYA MARKOSYAN & MARI ANTOSYAN requested by Markosyan family.
ANOTHER COVID UPDATE After thoughtful consideration, the Pastor and Parish Council have determined not to hold any Coffee Hours during the month of January.  The subject will be revisited near the end of the month to determine if or when we can begin again. Please be reminded that weekly Sunday Badarak will continue without disruption.
ANNUAL PARISH ASSEMBLY: Scheduled for March 6, 2022 with alternate snow date of March 13, 2022.
REMINDER: According to the Diocesan Bylaws, membership dues are to be paid no later than December 31st each year in order to be a member in "good standing" and to be eligible to vote at the annual assembly. Any monies received after that date will be applied to the new year.  For any questions regarding your status, please call the church office.
MEN'S CLUB NEWS – The January 2022 "200 CLUB" drawing was completed on 1/16/22. You can see the results on our HTAC Website. Click on: Organizations, Men's Club.  –Congratulations to the Winners!
COUNTRY STORE IS OPEN AND READY FOR BUSINESS:  We are well stocked in our store and invite you to come in after church most Sundays or place an order for pickup with Lorraine Damerjian @ 215-572-8465. 
NEW DATE TO PREPARE MEALS FOR SHUT-INS
For over 15 years we have prepared meals for the elderly and isolated shut-ins in the Delaware Valley through the Aid for Friends organization. Our mission continues the same, but the organization has a new name: Caring for Friends.  Because of Covid, we have been forced to reschedule our date for the third time.  With hopeful hearts, we will be gathering on Saturday, March 5 @ 10 am to reach our goal of 200 meals.  With your help, we can do it.  For students who would like to earn credit for a "Service Day," an appropriate letter will be given for active participation. Please RSVP to Jeanette Der Hagopian by February 23 @ 215-672-4188 or choirboss@hotmail.com.
TIME FOR A CHANGE
It's a new year and we are looking for those people who would like to try something new.  Consider joining the Chorag Team, when available, and enjoy the camaraderie of fellow church members while, at the same time, providing stewardship by your service. Whether you are already a baker or just starting, all are welcomed! There is no ongoing commitment – only the date to which you commit. There are perks to be had when you are a part of the team.  If interested, contact Jeanette Der Hagopian (choirboss@hotmail.com or 215-672-4188) and we will add your name to the list of volunteers for a future cooking session!
FAR – BETTER TEACHERS FOR INCLUSIVE EDUCATION
FAR is making progress in its 5-year quest to overhaul the Parakar School for Children with Disabilities. Renovations are in progress; most recently its physical therapy center was redone. In addition, 30 teachers recently completed nine months of professional development training during which they focused on teaching methods for vocational training and life skills for children with special needs.
Parakar's Director Araksya Svajyan said that such training has not only created an environment that nurtures learning but also help to create a foundation in which youth with disabilities can learn life skills. Teachers can now better formulate each child's educational plan based on their desires and capacity for facing life's challenges. To read more, go to https://www.farusa.org/post/what-better-teachers-mean-for-inclusive-eduction To support FAR's Education Program, go to: https://www.farusa.org/donate
Seeking Part-time Organists – the Choir of Holy Trinity is looking for multiple talented musicians who would be seriously interested in playing the organ for the Sunday morning Divine Liturgy (Badarak) on a rotating schedule. Organ lessons will be provided to the interested candidates, along with one-on-one direction from a senior choir person.  For further information, contact Karinne Andonian @ karinne.hov@gmail.com.
The Armenian Sisters Academy, Radnor PA. Has an immediate opening for a full-time toddler care teacher. If interested please contact Doreen Yeremian. 6106134733
Message from Montgomery County: " With the colder weather and indoor activities of the holiday season, it's important that you are protected and are considerate of others. Please stay safe. "
Our community is stronger when we're all protected. The best way to protect yourself and others from COVID-19 is to get vaccinated. The COVID-19 vaccine is safe, effective, and widely available. The COVID-19 vaccine will protect you from severe illness, hospitalization, and death; and protects vulnerable people in your community who can't get the vaccine. A healthier community starts with you. For more information on the COVID-19 vaccine, call the Montgomery County Office of Public Health at 610-278-5117 or visit https://www.montcopa.org/3660/COVID-19-Vaccine.
DIVINE LITURGY IN YOUR HOME
Since we do not stream services at our church every week, we invite you to click on one of the following links to partake of Badarak at any of the following:
http://www.stleon.org (St Leon Live Stream)
https://www.facebook.com/stvartancathedral (St. Vartan Armenian Cathedral)