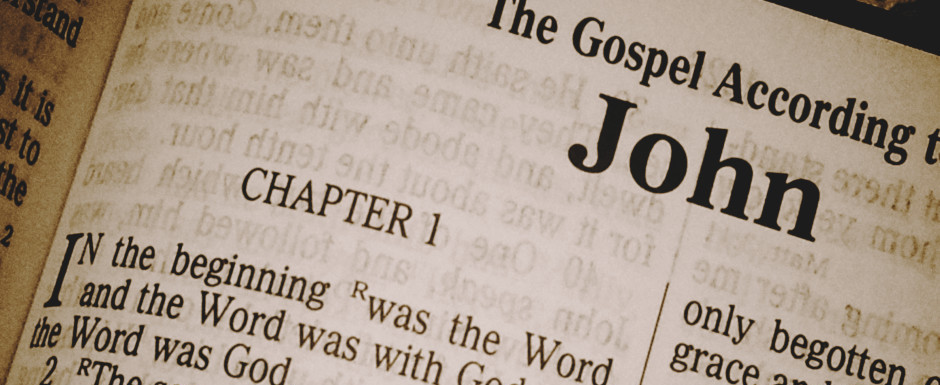 THE SUNDAY MESSENGER
January 31, 2021

Third Sunday After the Octave of Theophany
SCRIPTURE NOTES FOR TODAY'S READINGS: 
John 6:22-38 Having witnessed the miracle of Jesus feeding thousands with just a few loaves and fish, the people eagerly seek him, asking: 'What other miraculous sign will you give us? Will it be like the manna God sent down to our ancestors in the wilderness?'  Jesus answers that he offers more than physical sustenance. He is the true bread from heaven: "I am the bread of life; he who comes to me will never go hungry." (v.35) Discuss/reflect: Bread is a symbol for the physical food we need to live. What kind of hunger do you think Jesus is talking about when he says we will "never be hungry again?" What worldly hungers distract you from the nourishment only Jesus can provide?
2 Tim 3:1-12 St. Paul warns Timothy of false teachers who might appear godly and yet their behavior will reveal their character (v. 8: Jannes and Jambres were Egyptian court magicians at the time of Moses, false teachers themselves). He also declares that following Christ is not easy! (v.12)  For many, it will be easier to be selfish, greedy, unforgiving, unloving, ungrateful and vain pleasure-seekers (vv 2-4). Discuss/reflect: Do the disagreeable qualities listed in vv 2-4 figure in today's world? Are there times you display a "form of godliness" (v 5) without the inner heart for God?
Is 63:7-18 Almost Psalm-like in structure, these verses recall God's saving actions in the past (such as the Exodus), acknowledge the sins of Israel, and end with a plea for mercy. Discuss/reflect: In verse 7, the prophet sings "of the kindnesses of the Lord." Make such a list from what you observe in the world, in others, and in your own life.     
Department of Christian Education, Diocese of the Armenian Church (Eastern), elisea@armeniandiocese.org            
REQUIEM SERVICES: Karasoonk (40th Day memorial Service) today will be for:
– Gary Papazian Sr. on the 40th Day of His eternal life requested by the Papazian Family.                                                        
(7th Day memorial Service) today will be for:
– Volodia Khachatryian on the 7th Day of His eternal life requested by the Khachatryian Family.
"Lord, the God of heaven, the great and awesome God, who keeps his covenant of love with those who love him and keep his commandments, let your ear be attentive and your eyes open to hear the prayer your servant is praying before you day and night…." (Nehemiah 1:5–6).   Prayers are requested for Ethel Terzian, Taron Poghosyan, Alice Charles, Theodora Mirakian & Leslie Movsesian.
DIVINE LITURGY IN YOUR HOME
Since we do not stream services at our church every week, we invite you to click on one of the following links to partake of Badarak at any of the following:
http://www.stleon.org (St Leon Live Stream)
https://www.facebook.com/stvartancathedral (St. Vartan Armenian Cathedral)
http://www.holy-martyrs.org (Holy Martyrs Live Stream)
EMERGENCY CLOSINGS: In an effort to inform parishioners and guests when a Holy Trinity church service or program needs to be canceled or delayed due to inclement weather or other reasons, we request that you check our website (www.holytrinity-pa.org) or facebook page (www.facebook.com/holytrinitypa) for the most accurate information.
FAR UPDATE:  "We Lived in Peace" – Before the war in Artsakh, 48-year-old Silva Ghazaryan worked as a cook in Jabrail in Artsakh. The mother of five lived in a spacious apartment. For the past two months, Silva has grown accustomed to living in a small dorm room in Yerevan. Due to the small living quarters she had to send three of her five children to stay with friends and relatives. She now shares the dorm room with her husband, Marat, 50, and their two youngest children, Sussanna, 11, and Suren, 16. The family was forced to flee Jabrail after war broke out on September 27th. Since their arrival in Armenia, the family has received humanitarian support from FAR, including food packages, hygiene supplies, and psychological support from the FAR Children's Center. Center staff have also helped Sussanna to enroll and start school in Yerevan. To support FAR's humanitarian relief efforts for Artsakh families, go to https://www.farusa.org/donate To read more, go to: https://www.farusa.org/post/we-lived-in-peace