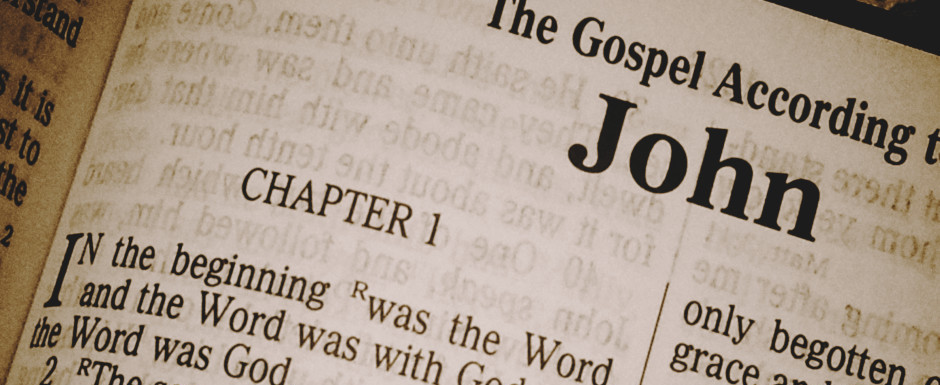 THE SUNDAY MESSENGER
November 13, 2022
Tenth Sunday of the Exaltation of the Holy Cross
Scripture and Feast Day Notes
From Today's Readings
Luke 9:44-50 The disciples argue about who among them would be the greatest (even though they have just heard their beloved Lord predict His betrayal!). Jesus derails their debate by bringing a child to His side, challenging them to welcome such little ones and others who are "least" in the world's eyes. The theme of welcoming extends to the man driving out demons (9: 49-50) for whom he also asks a generosity of heart. Discuss/reflect: In verse 46, how do you think the disciples are gauging greatness? How do you? How does Jesus? (9:48)
Philippians 1:1-11 All the more poignant as he is writing from prison in Rome, St. Paul joyfully remembers the Philippians and thinks of them as his fellow travelers ("your partnership in the gospel from the first"), sharing in God's grace. Their faith is so admirable that Paul foresees God continuing to work in their lives, bringing it to "completion" at the end of time. He prays that their love lead them to ever greater knowledge and insight.  Discuss/reflect: How is God at work in a believer's life (1:6, 9-11)? How might knowing this make you feel about uncertainties in your life?
Isaiah 25: 9-26:7 These verses begin with an oracle against Moab, a neighbor of Judea, and end, in Chapter 26, with a beautiful psalm-like prayer of trust in God. Discuss/reflect: "The path of the righteous is level…You make the way of the righteous smooth." (26:7) Hmmm…We know that God never promises an easy, untroubled life. So what do you think is meant here? How indeed can your life, in Christ, be smooth and level?            
November 19 is Feast of All Saints
Despite the many feast days on the Church calendar that honor specific saints, there are many who remain unknown and nameless and yet lived a holy life just as devoted to Jesus Christ as the saints whom we know and remember. While the Church has recognized some saints by name, she also proclaims that others may be resting in Christ and praying for us; these are remembered on the Feast of All Saints. We are indeed surrounded by a great 'cloud of witnesses' (Hebrews 12:1) who cheer us on to live a holy and saintly life. All of these, the known and the unknown, have shaped the Church – the Body of Christ – and modeled what it looks like to be Christian. As Christians, we are called to be more than just inspired by them, but to emulate their very lives and actions. Reflection/activity: Find a saint from the Diocesan calendar whom you know nothing about. Look them up online and reflect prayerfully on how they exemplify a life centered in Christ.
REQUIEM SERVICES: Hokehankist today will be for:
Doretta Basmajian Aslanian requested by her beloved husband, Steven; her loving children, Megan, and Daniel; her brother Charlie; and her church family.
Edward Parnagian (35 yrs), Elsie Parnagian (25 yrs) and Sam Silk (4 yrs) – requested    in loving memory by Margo Silk and Family.
Robert H. Sarkisian in loving memory, requested by his beloved wife, Mary.
ALTAR FLOWERS – today are donated by Margo Silk and Family
COFFEE HOUR – today is sponsored by Steve Aslanian and Friends in loving memory of Dorie Aslanian.
Honoring Our Elders: Our Pastor and Parish Council invite the faithful to a special event on SUNDAY, NOVEMBER 27 when we will acknowledge the elders in our community who are in their ninth decade. At the conclusion of the Divine Liturgy, there will be a brief blessing service in the sanctuary followed by a Celebratory Fellowship in honor of our elders. Let us show our respect and gratitude to them by our presence. Everyone is welcome!
Church School: Today is Communion Sunday for our Church school students. Individuals from our teen seminar program will be involved in various aspects of Liturgy, including the reading of a special "Order of Confession for Children." Following Communion there will be a Q and A with Der Hayr in which he will respond to questions submitted to him by our students. We welcome their presence at Liturgy and hope our congregants will be heartened by their inquisitiveness about their faith . . . and perhaps learn something in the process!
Pastor's Weekly Zoom Bible Study:  Every Wednesday, Fr Hakob will lead us through the Gospel of Matthew; chapter by chapter, we will explore the activities and teachings of our Lord to find the Truth behind the sacred text. We will meet every Wednesday evening from 7:00-8:00. Flyers are available in the narthex. To register and receive the Zoom link, contact nancybasmajian@verizon.net. As always, beginners are welcome.
Holy Trinity Zoom Book Club: On Thursday evening, November 17, our popular book club will discuss The Boys in the Boat by Daniel James Brown. The nonfiction story is an intimate account of the 1936 Olympics in Berlin and how nine working class American boys showed the world the meaning of true grit. The session, scheduled for 7:00, will be facilitated by Janet Jordan. Flyers with more details are available in the narthex. To receive the Zoom link, go to nancybasmajian@verizon.net.
Holiday Fun – The Ladies of Holy Trinity have another fun-filled evening planned for December 8 from 6-8:30 pm.  We will be guided by a Floral Designer in making our own Christmas wreath to add to our holiday décor.  Cost of $50 per person includes all supplies, live instruction, pizza, desserts, soft drinks, and laughs (BYOB). Reservations required by 11/23/22. Payment can be made online or check payable to church (memo: wreath). Seating is limited! For more information, contact genawillard@aol.com or      215-805-6559
Bookstore News:  This week, the bookstore is featuring new art with a "delicious" flavor, which complements our best-selling assortment of Armenian cookbooks (a perfect gift for Christmas).  We are open every Sunday following the Divine Liturgy. Browsers are welcome!
REMINDER: According to the Diocesan Bylaws, membership dues are to be paid no later than December 31st each year to be a member in "good standing" and to be eligible to vote at the annual assembly. Any monies received after that date will be applied to the new year.  For any questions regarding your status, please call the church office.
Seeking Part-time Organists – the Choir of Holy Trinity is looking for multiple talented musicians who would be seriously interested in playing the organ for the Sunday morning Divine Liturgy (Badarak) on a rotating schedule. Organ lessons will be provided to the interested candidates, along with one-on-one direction from a senior choir person.  For further information, contact Karinne Andonian @ karinne.hov@gmail.com.
LOST AND FOUND – Please look at the coat racks in the hallway as we have begun to accumulate miscellaneous pieces of clothing.  We will be donating any remaining items to charity in December.