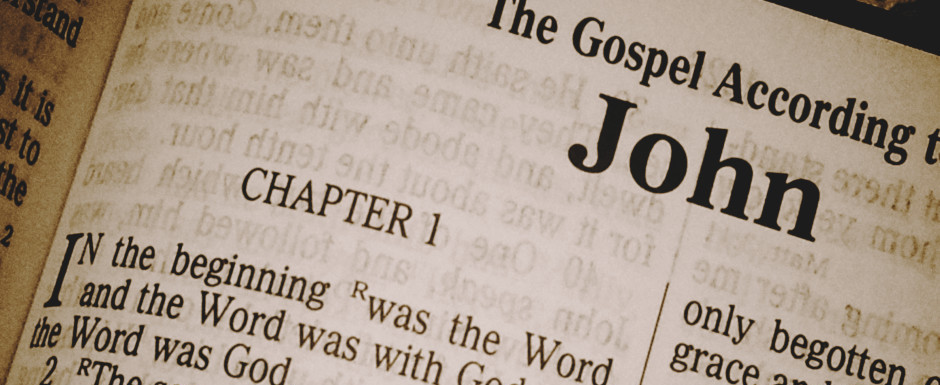 THE SUNDAY MESSENGER
May 1, 2022

Sunday of the World Church (Green Sunday)
COVID UPDATE:  Masks are recommended, but not required, Please use your best judgement.
Scripture and Feast Day Notes
John 2:23-3:12 Nicodemus, a Jewish leader and teacher, is impressed with the "signs and wonders" Jesus has performed and wants to know more. Jesus tells him of a second, even more life-changing birth when we are born again "of water and the Spirit." Discuss/reflect: The Armenian Church baptizes infants while godparents, parents, and community stand witness and pledge to nurture the child's faith. We are "born again" at baptism, but what are ways to continue this spiritual birthing throughout our lives?
Acts 9:23-31 The newly converted St. Paul is preaching in the synagogues of Damascus. When his life is threatened, followers lower him over a wall in a basket. Barnabus later introduces and defends him to the apostles in Jerusalem (who might have been wary since Paul was once a zealous persecutor of Christians). The church experiences peace and great growth. Discuss/reflect: The church is described as "living in the fear of God." (v.31) The Greek word "phobos" denotes reverential awe so v 31 literally translates from the Greek as "[the churches] walked in awe of God, were comforted by the Holy Spirit and grew in numbers." What might this be telling us about what is needed for the church, the Body of Christ, to grow? Do you feel this awe? See Galatians 5:22-26 for the fruit that walking with the Spirit bears in us individually.
1 Peter 2:1-10 The apostle Peter describes all believers as "living stones" who come to the Living Stone, Christ, to be built into the spiritual house that is the Church. He eloquently outlines the new status believers have with God. Discuss/reflect: These images of Peter's (vv 9-10) are meant to describe each one of us. Rewrite them in your own words; elaborate as if you were explaining them to someone else. How might these qualities influence the way you live?
Today is Sunday of the World Church (Green Sunday) The second Sunday after Easter is dedicated to the very first church in the world – established in Jerusalem by Christ. It was there in the Upper Room (Verna-doon) that Jesus shared His Body and Blood in the bread and wine of the new Covenant with his disciples and where they in turn gathered with other followers before and after the Resurrection and at Pentecost. It was this nucleus of Christ's church that would one day become a church of millions. Although the site remains a place of pilgrimage, the original building itself no longer exists. In its place, we have a world church—the entire earth which the Christian Church has taken under its roof. The name "green" conveys the idea of new life in Christ's resurrection as well as its glorious evidence in nature at this time of year. Reflection: As in the budding greenery of spring, what outer evidence would others see in you of your new life in Christ?
REQUIEM SERVICES: Karasoonk (40th Day memorial Service) today will be for:
LARRY GROCOTT on the 40th Day of His eternal life requested in loving memory by Dorothy Grocott.
ALTAR FLOWERS AND CANDLES are donated today by Dorothy Grocott in loving memory of LARRY GROCOTT on the 40th Day of His eternal life.
Starting May 1st, we will resume passing the plate for collection after communion.
COFFEE HOUR today is sponsored by Dorothy Grocott in loving memory of LARRY GROCOTT on the 40th Day of His eternal life. All are welcome.
SAVE THE DATE to join us after Badarak on May 15 for an outstanding Jazz Concert featuring talented artists from Armenia and locally. To assure seating, we encourage advance purchase of tickets ($35 per person) by phone 703-495-2141 or online at SeedsofHopeArmenia.org. Tickets can also be purchased at the door. All proceeds from this event will be for the benefit of Armenia and Artsakh.  Refreshments will be served following the concert. For any questions, contact the church office @ 215-663-1600.
COUNTRY STORE – We invite you to come visit us after church most Sundays.  See Liz or Jeanette. If you wish to place an order for pickup, contact Lorraine Damerjian @ 215-572-8465, and she can help you with that.
Seeking Part-time Organists – the Choir of Holy Trinity is looking for multiple talented musicians who would be seriously interested in playing the organ for the Sunday morning Divine Liturgy (Badarak) on a rotating schedule. Organ lessons will be provided to the interested candidates, along with one-on-one direction from a senior choir person.  For further information, contact Karinne Andonian @ karinne.hov@gmail.com.