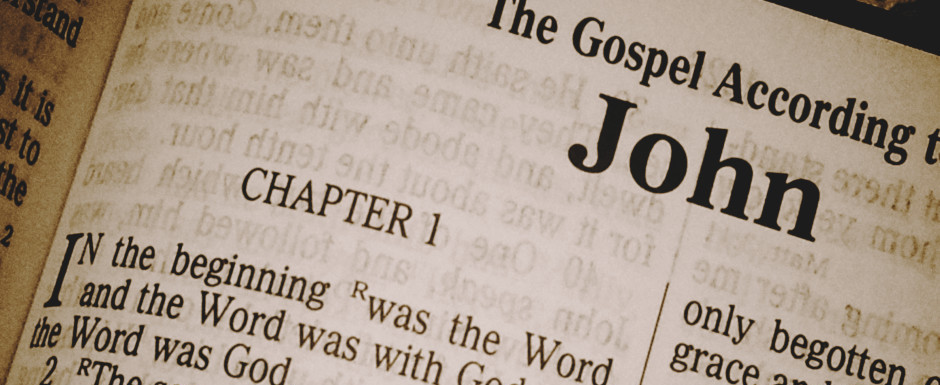 THE SUNDAY MESSENGER
April 30, 2017
Sunday of the World Church (Green Sunday)
Green Sunday
The second Sunday following the Glorious Resurrection of Our Lord Jesus Christ is the Sunday of the World Church. It commemorates the first Church of Jerusalem, established by Christ. On the first day of the Jewish festival of Passover, Jesus instructs two of the Apostles, Peter and John, to go into Jerusalem and meet a man, who would direct them to a house where Christ and His Apostles could celebrate the Passover Feast. Peter and John are led to the "Upper Room" of a house, where they make the necessary preparations for the meal. Later that evening, Christ and the Twelve Apostles sit together to eat supper. Christ speaks to them and says, "I have desired to eat this Passover with you before I suffer: For I say unto you, I will not any more eat thereof, until it be fulfilled in the Kingdom of God. And He took the cup, and gave thanks, and said, "Take this, and divide it among yourselves: For I say unto you, I will not drink of the fruit of the vine, until the kingdom of God shall come." And he took bread, and gave thanks, and broke it, and gave unto them, saying, "This is my body which is given for you: this do in remembrance of me." Likewise also the cup after supper, saying, "This cup is the new testament in my blood, which is shed for you." (Lk 22:15-20) This "Last Supper" was the event where Jesus Christ established the Sacrament of Holy Communion, which we celebrate every Sunday during the Divine Liturgy in Armenian Churches throughout the world. The Upper Room in Jerusalem is considered to be the first Church, as founded by Christ. The Sunday of the World Church is also called "Green" Sunday, which according to Archbishop Malachia Ormanian, is the popular name of the feast and is linked with the awakening of nature in the Springtime.
TODAY'S BIBLE READINGS:
1 Peter 2: 1-10 (page 209) New Testament
John 2: 23-3:12 (pages 85-86) New Testament – (Please follow the Armenian Reading in your Bible)
REQUIEM SERVICES: Karasoonk (40th Day memorial Service) today will be for:
HARRY MIRIJANIAN on the 40th Day of His eternal life requested by the Mirijanian Family.
PRAYERS: "May my prayer be set before you like incense; may the lifting up of my hands be like the evening sacrifice" (Psalm 141:2). We continue to ask for the prayers of our faithful, not only for their own loved ones, but for those among us who need intercession on their behalf. As you offer your prayers "like incense," please remember John Arslanian, Larry Der Hagopian, Victoria Berberian, Anita Mirijanian, Armenoui Aznavuryan and Doris Alahverde. Pray also for our leaders in all areas, being mindful of the unrest that is in the world, both near and far away. Let peace reign among us.
FELLOWSHIP HOUR: You are invited, long time parishioners, new members, and first time visitors, please join us after Badarak in our lovely hall for Christian fellowship, enjoy a cup of coffee or tea, and greet fellow parishioners and Der Hayr. The coffee hour begins when Der Hayr blesses the table. There are containers available to deposit your trash before leaving the hall. We appreciate your patience, cooperation, and support. Thank you.
"SAVE THE TOMB" & "SAVE THE DATE": Today, at the direction of the Diocese, a special collection will be taken to help fund a portion of the restoration of Christ's Tomb at the Holy Sepulchre in Jerusalem. For the Armenians, it has been an honor and a privilege to be recognized as one of the three major custodians of this site as well as many other sites in the Holy Land, dating back to medieval times. With that privilege comes the responsibility to help maintain these sites so that they remain a tangible presence for future generations. We ask for your generosity in helping to provide the funds necessary to fulfill this mission. Checks can be made out to our church, with "Save the Tomb" on the memo line. If you would like to present your check before then, we would be most appreciative. Also, please mark your calendars to save September 17 to enjoy a program which will give an in-depth presentation about the restoration of Christ's Tomb and the importance of our presence in the Holy Land.
Mother's Day Luncheon Reminder: Ladies, if you are interested in meeting us at the Apricot Stone for lunch on Sat, May 13, please see or call Liz Barone (610-449-2236). There are a few open seats.
Thank you Angels! Our Church School staff and students extend heartfelt gratitude to the Holy Trinity faithful who participated in the 2017 Diocesan-wide Sunday School Lenten Drive to benefit Syrian Armenian refugees in Armenia. It has been a struggle for the 20,000 Syrian Armenians who have entered the homeland for safety and survival. Our Church School raised $1,700 toward this worthy cause—a record for our parish! We thank you for your generosity.
YOUGHAKIN DONATION: Traditionally during Easter, gifts of oil, Youghakin donations are made to the Church. The notion is that by offering oil you keep the lamps of the church burning, these would always be resources in order to keep the doors of the church open. Your gift is gratefully appreciated.
ATTIC TREASURES: If you're cleaning out your closets, we would greatly appreciate donations of your CLEAN & UNDAMAGED gently used items to be sold at the Attic Treasures table during the Harvest Bazaar. No toys, clothing or books (except cookbooks). Desired items are jewelry, women's accessories, housewares, small furnishings, and more, more, more. Attic treasures can be left in the 1st room on the right down the Sunday School hall. Call Ayshe Chakmaklian for more info. at 610-828-2411.
FYI…Sunday Stats: Palm Sunday and Easter
Palm Sunday       Easter Sunday
2007           149                       220
2012           181                       272
2017           149                       300+
THE NICENE CREED/ HAVADAMK – This is the Profession of our Faith which is recited every Sunday moments after the Gospel is read from the altar. Sometimes it is sung, but more often it is recited by the Deacons and/or the Choir. We invite you to affirm your own "Profession of Faith" by reciting along with us. God longs for all of us to express our faith and devotion to Him.
CHURCH CALENDAR (please mark your calendars)
May
Sunday May 21st: Graduates Blessing Service
The Bookstore: The Bookstore is open every Sunday after Liturgy. Please stop in and browse.
COUNTRY STORE: The Country Store is open every Sunday after church services in the kitchen. All are welcome.
If you know of anyone who is a shut-in, or ill and would like a visit from Der Hayr, please call the office and give their name to Maggie our church secretary.
CHURCH ETIQUETTE: We wish to remind you, our faithful, to please maintain a quiet and contemplative manner as you approach the chancel for communion. We especially ask that you refrain from conversation while waiting your turn for communion as well as afterwards as you return to your pew. Thank you.
THE KISS OF PEACE: After the gifts of the Eucharist are brought to the Altar Table, the deacon proclaims, "Greet one another with a holy kiss." The person giving the greetings says, Kristos ee mech mer Haydnetsav – Christ is revealed amongst us. The recipient would respond, Orhnial eh Haydnootiunun Kristosee – Blessed is the revelation of Christ.
Anyone who wishes to request any Requiem Services MUST inform the office by 1:30pm Wednesday the week before. If you also want to sponsor the Fellowship Hour you MUST call Merle Santerian at 215-947-3777.
Would you like to:
receive this Bulletin on Friday via email?
request a Hokehankist, house blessing or hall rental information?
find in-depth information on our faith, our parish and our activities?
sign up for an event online?
If the answer to any of these questions is YES, please visit our parish website at www.holytrinity-pa.org
WE ASK THAT EVERYONE KINDLY TURN OFF ALL CELL PHONES and all other such electronic devices prior to entering the sanctuary out of respect for the sanctity of our services.