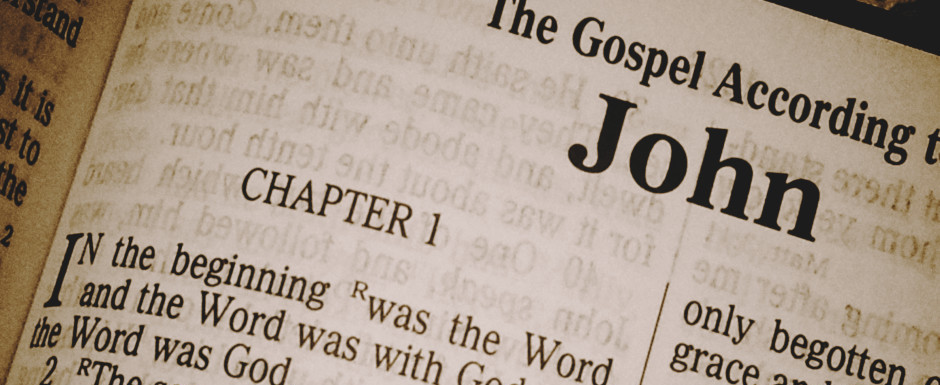 THE SUNDAY MESSENGER
March 10, 2019
Sunday of the Expulsion
Six Principles on Fasting
What should we be really doing during the Lenten season? In a recent essay entitled, "Giving It Up? Fasting During Great Lent in the Armenian Church," V. Rev. Fr. Daniel Findikyan explains the often misunderstood and maligned tradition of fasting. Here are six principles which he presents on this important Christian discipline.
1. Fasting is about reducing excess to make room for God:
The point of fasting is to eliminate from our lives all manner of excess that distracts us God's love for us. Such excesses could be food, alcohol, shopping, electronics, gambling and all other diversions. By fasting we trim these excesses from our lives so that we can more clearly perceive God in this world and among us.
2. Fasting is not about "Giving Up" anything:
God does not want us to deprive ourselves of anything, especially when it may hurt us or affect our health. God does not expect us to sacrifice animals and perform sacrificial rituals as the Jewish people did before Christ. The ultimate sacrifice and the only one that counts is the death of Jesus Christ on the cross for us. Our eternal God sacrificed his only Son for us as a sign of his unconditional love for mortal humans. So, fasting is not about depriving ourselves from candy or anything else. It is rather the complete dedication of our lives to God, as St. Paul challenges us: "Present your bodies as a living sacrifice to God" (Romans 12:1).
3. Fasting alone will not make me a better Christian:
Fasting is not about earning brownie points to get into heaven. No human being can achieve salvation on his or her own, whether through fasting or any other effort. Jesus Christ is the only door to salvation. Christ brought salvation with him into this world. All we have to do is accept it. We fast not to earn our way to God's favor, but to celebrate the fact that salvation has already been achieved for those who follow Christ. Fasting should assist us to refocus on our faith, aid us to recognize God's love for us, and inspire us to love one another.
4. An effective fast must be thoughtful and prayerful:
Rather than ask, "What shall I give up this Lent?" we might better ask ourselves, "What is holding me back from devoting myself more wholeheartedly to the Lord? What am I overindulging in? What is sucking up time that I could better use for the sake of more Christian pursuits? How am I spending my money? What can I relinquish to simplify my life and make it more Christ-like?" Thoughtful and prayerful reflection on these questions will guide us to a more correct and edifying Lenten fast.
5. Fasting is a personal but not a private matter:
Christ was very clear that we should keep our fasting practices to ourselves. And yet the fruits of fasting are interpersonal, because ultimately fasting is about healing God's community, the Church. Fr. Daniel writes, "Good, prayerful fasting should lead to an outgoing, compassionate spirit of reconciliation among the members of the church, which mends and strengthens that community and fosters communion with one another and thereby with Jesus Christ. So, while the details of my Lenten fast should be between God and me, my fasting is the business of the Church. To put it another way, my fasting affects you and your fasting affects me."
6. Happy Fasting:
If we are fasting with the proper mindset, then it should lead us to a deeper, more meaningful and uplifting communion with the Creator. And that will bring us joy. As we trim the excess, we fill ourselves with hope and joy as we wait for the ultimate celebration.
Arpi Nakashian
BIBLE READINGS:
Romans 12: 1-13:10 (pages 147- 148) New Testament
Matthew 5: 17-48 (pages 4- 5) New Testament – (Please follow the Armenian Reading in your Bible)
Isaiah 33: 2-22 (pages 709 – 710) Old Testament
REQUIEM SERVICES: Karasoonk (40th Day memorial Service) today will be for:
– FLORENCE DANDEGIAN on the 40th Day of Her eternal life requested by Albert Dandegian Jr.
"Now, my God, may your eyes be open and your ears attentive to the prayers offered in this place (2 Chron 6:40). Please pray for Rev. Fr. Shnork Souin, Tomas Montanez, Nancy Hovnanian, Alice Charles, Pearl Jamgochian and Tyrome Thompson for a return to improved health and to feel the presence of God in their lives. Pray also for those you know who have lost a loved one. Pray for and reach out to those who are going through hardship. Remember to pray for our country and her leaders so that peace and kindness can prevail.
COFFEE HOUR: is sponsored today by Albert Dandegian Jr. in loving memory of FLORENCE DANDEGIAN on the 40th Day of Her eternal life. All are welcome.
ALTAR FLOWERS are donated to by Albert Dandegian Jr. in loving memory of FLORENCE DANDEGIAN on the 40th Day of Her eternal life.
SAINTLY WOMEN'S DAY RETREAT – Register for the SWD Retreat on March 23 – see flyer for more details.
Daylight Saving Time begins Sunday, March 10, 2019, so please remember to turn your clock forward one hour before you go to bed on Saturday night (3/09/19). Remember: Spring forward, Fall back!
PARISH DIRECTORY: The 2019 update of the Parish Directory is available in the Narthex and the Parish Office. Please pick up a copy. If you find that your information is not what you expected, please submit corrections to brianj.hoyle@outlook.com or call at 301-351-7669 and copy the Parish Office.
FRIDAY NIGHT LENTEN PROGRAM: The second of our four-part video series on "Wrestling with Angels" will take place next Friday, March 15 with a presentation on prayer entitled WHY DON'T MY PRAYERS GET ANSWERED? ACE member Nancy Basmajian will introduce the video and facilitate a short conversation afterwards. The evening begins with worship at 6:30, followed by a traditional Lenten dinner prepared by our hostess and beloved Yeretzgin Anna Gevorgyan. For more details, pick up a flyer available in the narthex and lobby.
COFFEE HOUR: This year we are looking for individuals or families, to run a Coffee Hour each Sunday. (Those who have been running it, are overloaded with doing more than one job on Sundays.) There are sign-up sheets for the next 4 month of Sundays. Anyone wishing to sponsor a special Coffee Hour (Birthday, Anniversary, 40 Days or more, etc.) other than the normal Coffee Hour must contact Merle Santerian 215-205-1507, to make arrangements 2 weeks ahead of time. Under the new scheduling, if a Sunday has no one signed up on the Board, to run the Coffee Hour, there will be no Coffee Hour that Sunday. So, please volunteer and let's fill all the Sundays in on the Schedule. It is not that involved, and Merle will explain what you have to do to run one. Any questions just see her on any Sunday or call her at the above phone number. Thanks, for your cooperation! We know how much everyone enjoys the Fellowship Hour and we would like to keep it going.
FAR UPDATE: FAR Gives Women the Opportunity to Better Support Their Families Through Microenterprise Astghik Tserunyan, 32, a housewife and mother of three, had for a long time been looking for a way to increase her income. In her tiny village of Aygedzor, however, options are slim. FAR's Breaking the Cycle of Poverty Program (BCPP) helped turn her interest in sewing into her own small business. The program's Social Component for Large Families initiative helps low-income families with at least three children to better their situations through individualized action plans and microenterprise opportunities. After Astghik received her sewing machine, materials, and her first job offer through FAR to make new bedclothes for local kindergartens, she has become more in control of her family's finances. "We were recently able to afford some dental work for my youngest daughter," she said. "I can't complain. There is income now." To read more, go to: https://farusa.org/2019/02/21/bcpp-far-gives-women-the-opportunity-to-better-support-their-families-through-microenterprise/To support this project, go to: https://farusa.org/donate/
2019 Attendance: Plate/Candle Collection:
January
6 – 207 people $1180.00
13 – 87 people $392.00
20 – NO SERVICES
27 – 108 $511.00

February
3 – 82 people $290.00
10 – 70 people $340.00
17 – 94 people $427.00
Weekly Expenses: $6,000.00
Armenian Sisters Academy
Open House
March 12, 2019 9:30 -11:30 a.m. Join us for a look into the lives of ASA students. The open house will include a tour with our student ambassadors, followed by open discussion with faculty, staff, and parents. RSVP to lsanterian@asaphila.org or 610-687-4100
CHURCH CALENDAR (please mark your calendars)
March
Friday March 15th: Lenten Evenings
Saturday March 23rd: Saintly Women's Day Retreat
Friday March 29th: Lenten Evening
Sunday March 31st: A "tour" of the sanctuary guided by Fr. Hakob
Sunday March 31st: Church School sponsors "Soup Kitchen"
Using the Pew Book: In order to enrich understanding of the Divine Liturgy, we encourage our faithful to follow along in the large two-part Pew Book. Part One includes the classical Armenian used in the Liturgy; the facing page is the translation in modern Western Armenian. Part Two contains the transliteration of the classical Armenian; the right-hand page has the English translation. This Pew Book includes the prayers of the celebrant usually offered inaudibly. The prayers offered aloud are indicated in boldface type.
THE NICENE CREED/ HAVADAMK – This is the Profession of our Faith which is recited every Sunday moments after the Gospel is read from the altar. Sometimes it is sung, but more often it is recited by the Deacons and/or the Choir. We invite you to affirm your own "Profession of Faith" by reciting along with us. God longs for all of us to express our faith and devotion to Him.
THE KISS OF PEACE: After the gifts of the Eucharist are brought to the Altar Table, the deacon proclaims, "Greet one another with a holy kiss." The person giving the greetings says, Kristos ee mech mer Haydnetsav – Christ is revealed amongst us. The recipient would respond, Orhnial eh Haydnootiunun Kristosee – Blessed is the revelation of Christ.
Anyone who wishes to request any Requiem Services MUST inform the office by 1:30pm Wednesday the week before. If you also want to sponsor the Fellowship Hour you MUST call Merle Santerian at 215-947-3777.
Would you like to:
– receive this Bulletin on Friday via email?
– request a Hokehankist, house blessing or hall rental information?
– find in-depth information on our faith, our parish and our activities?
– sign up for an event online?
If the answer to any of these questions is YES, please visit our parish website at www.holytrinity-pa.org
WE ASK THAT EVERYONE KINDLY TURN OFF ALL CELL PHONES and all other such electronic devices prior to entering the sanctuary out of respect for the sanctity of our services.