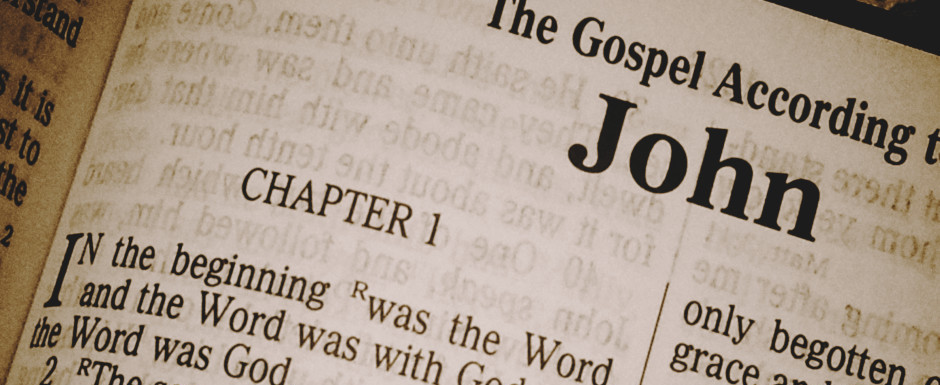 THE SUNDAY MESSENGER
May 17, 2020
Sixth Sunday of Eastertide
Abundant Means Overflowing
Life in abundance means to be filled, overflowing, and spilling over. But overflowing for what and for whom? Where does this abundant life go, who does it touch? As our cup abounds with the life of Christ, it flows over our personal desires, individual concerns, private needs, and onto other people who are craving that same abundance of life. By means of Jesus sharing his abundant life with us, which begins at baptism and which we share in Holy Communion, we become the healers of those around us. The Christian path is a life of service and love directed outward. Just as Jesus gives away his life, shares it with whom he loves, we are compelled to share it with others as well.
Recall the rich young ruler in Matthew 19:16-22. Jesus tells him "Go, sell what you possess and give to the poor." Then comes the result: "And you will have treasure in heaven." Paradoxically, in order to have more, we must give away. Jesus tells us Luke's Gospel,
Judge not, and you will not be judged; condemn not, and you will not be condemned; forgive, and you will be forgiven; give, and it will be given to you; good measure, pressed down, shaken together, running over, will be put into your lap. For the measure you give will be the measure you get back.(Luke 6:37-38)
Immediately prior to this, Jesus says as a preface: "Be merciful, even as your Father is merciful." (verse 36). Love, by nature, is shared, otherwise it is not love, and the life God shares with us, pours out on us, is nothing more than divine love. And so as we commune with God, we "become partakers of the divine nature" (II Peter 1:4), and just as the Father pours out his mercy and love, we do the same, and the more we receive from the Father, the more we can share with others. The abundant life is to participate and share in the divine life, to be divinized – to love as God loves, to forgive as he forgives!
Much of what Jesus taught is counterintuitive, not only to his listeners in the first century, but also to us today. We live in a "me first" culture in which we primarily tend to our own needs, and only after we have taken care of ourselves are we ready to help others. Abundant life starts the other way around. We don't have to wait for our lives to be in tact to forgive, pour out love, and invite others to experience the person of Jesus Christ. We can share the abundant life Jesus shares with us especially when we are unconformable and in need of it ourselves. St. Paul writes to the Church at Corinth reminding them of Jesus' words, "My grace is sufficient for you, for my power is made perfect in weakness."
I will all the more gladly boast of my weaknesses, that the power of Christ may rest upon me. For the sake of Christ, then, I am content with weaknesses, insults, hardships, persecutions, and calamities; for when I am weak, then I am strong. (II Corinthians 12:9-10)
Abundant life is within us, as the Church and as individuals. It is the infinite, eternal, divine life of God himself in the person of the Holy Spirit, and so the source is always available and will never be exhausted.
There are many voices competing for our attention, giving us false versions of an abundant life, tempting us away from the mission of the Church. Our Shepherd's voice alone is the one that matters. But to know his voice we need to know him, and to know him is to love him with our entire being, and to love our neighbor as we love ourselves. When we do, life will overflow like we could never imagine. Anything less than an abundant life through Jesus is living less than what we were created to be as human beings, less than what God intended, less than what he desires for us. The complete giving of ourselves to others and for others is the true abundance for which we were created.
By Dn. Eric Vozzy
TODAY'S BIBLE READINGS:
1John 3: 2-6 (page 215) New Testament
John 9: 39-10:10 (pages 94- 95) New Testament – (Please follow the Armenian Reading in your Bible)
"LORD, the God of heaven, the great and awesome God, who keeps his covenant of love with those who love him and keep his commandments, let your ear be attentive and your eyes open to hear the prayer your servant is praying before you day and night…." (Nehemiah 1:5-6). Prayers are requested for Edward Tatoian, Rose Minassian, Ethel Terzian, Taron Poghosyan, Alice Charles and Armen & Theodora Mirakian.
REQUIEM SERVICES: Hokehankist today will be for:
– ANTRANIK HACIKIAN and SAHAK MARKARIAN requested by Vartouhi Hacikian.
– VARTOUHI HACIKIAN requested by Garo Garibian.
FAR UPDATE – FAR-Supported Doctor Provides Essential Assistance During Covid-19 Pandemic
Dr. Arayik Narinyan, 36, is on the frontlines of the COVID-19 pandemic in Armenia's impoverished Tavush Province. As Berd Medical Center's primary ENT he has been tasked with testing people for the virus. "I'm not afraid; it's my professional duty," he said. Dr. Narinyan was supported by FAR's Breaking the Cycle of Poverty Project (BCPP) from 2015 to 2017, when the organization provide financial support for him to complete his medical residency at Saint Astvatsamayr Medical Center in Yerevan. FAR has helped four young doctors from the impoverished Berd Region to get their postgraduate degrees in Yerevan before returning to Berd to serve their home communities. To read more, go to: https://www.farusa.org/post/far-supported-doctor-provides-essential-assistance-during-covid-19-pandemic To support FAR's work in healthcare, go to: https://www.farusa.org/donate