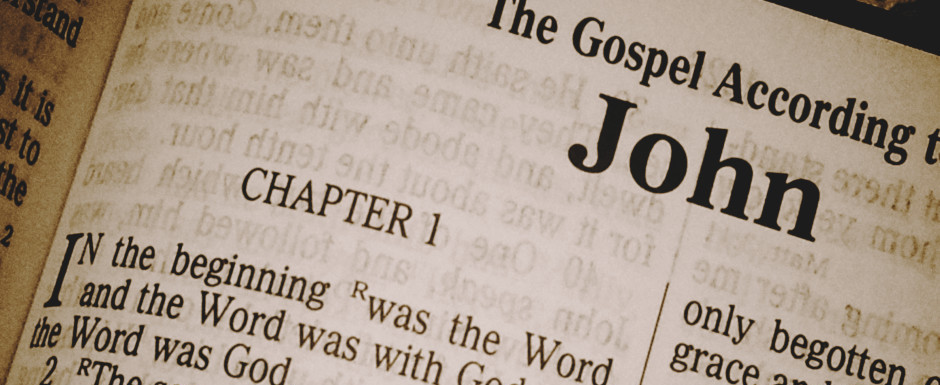 THE SUNDAY MESSENGER
May 26, 2019
Sixth Sunday of Eastertide
Abundant Means Overflowing
Life in abundance means to be filled, overflowing, and spilling over. But overflowing for what and for whom? Where does this abundant life go, who does it touch? As our cup abounds with the life of Christ, it flows over our personal desires, individual concerns, private needs, and onto other people who are craving that same abundance of life. By means of Jesus sharing his abundant life with us, which begins at baptism and which we share in Holy Communion, we become the healers of those around us. The Christian path is a life of service and love directed outward. Just as Jesus gives away his life, shares it with whom he loves, we are compelled to share it with others as well.
Much of what Jesus taught is counterintuitive, not only to his listeners in the first century, but also to us today. We live in a "me first" culture in which we primarily tend to our own needs, and only after we have taken care of ourselves are we ready to help others. Unfortunately, the Church operates similarly in some ways. Once we have accumulated enough money and resources, we are able meet the needs of our people, and then perhaps those who live in our local community or around the world. But that's not what Jesus taught. Abundant life starts the other way around. We don't have to wait for our lives to be in tact to forgive, pour out love, and invite others to experience the person of Jesus Christ. We can share the abundant life Jesus shares with us especially when we are unconformable and in need of it ourselves. St. Paul writes to the Church at Corinth reminding them of Jesus' words, "My grace is sufficient for you, for my power is made perfect in weakness."
I will all the more gladly boast of my weaknesses, that the power of Christ may rest upon me. For the sake of Christ, then, I am content with weaknesses, insults, hardships, persecutions, and calamities; for when I am weak, then I am strong.
Abundant life is within us, as the Church and as individuals. It is the life of God himself in the person of the Holy Spirit, and so the source is always available and will never be exhausted.
There are many voices competing for our attention, giving us false versions of an abundant life, tempting us away from the mission of the Church. Our Shepherd's voice alone is the one that matters. But to know his voice we need to know him, and to know him is to love him with our entire being, and to love our neighbor as we love ourselves. When we do, life will overflow like we could never imagine. Anything less than an abundant life through Jesus is living less than what we were created to be as human beings. The complete giving of ourselves to others and for others is the true abundance for which we were created.
By Dn. Eric Vozzy
TODAY'S BIBLE READINGS:
1John 3: 2-6 (page 215) New Testament
John 9: 39-10:10 (pages 94- 95) New Testament – (Please follow the Armenian Reading in your Bible)
REQUIEM SERVICES: Hokehankist today will be for:
VERY REV. FR. HAIGAZOUN MELKONIAN, REV. MICHAEL BUTTERO, REV. ARSEN TOROSIAN, REV. HOVHANNES KAVOUKIAN,  VERY REV. GHEVONT ARABIAN, VERY REV. TORKOM MANOOGIAN, VERY REV.PAPKEN VARJABEDIAN, REV. ARTEN ASHJIAN, REV.BOGHOS MANOUKIAN & REV.SARKIS KASHIJIAN requested by our Holy Trinity Family.

KRIKOR MAHSEREJIAN requested by Anahis Mahserejian.

ROMAN ABRAMIAN requested by the Abramian Family.
"Now, my God, may your eyes be open and your ears attentive to the prayers offered in this place" (2 Chron 6:40). Please pray for Steve Hovnanian, Alice Charles, Pearl Jamgochian and Ani Navasartian for a return to improved health and to feel the presence of God in their lives. Remember to pray for His Grace, Bishop Daniel Findikyan, as he continues his ministry as Primate of the Eastern Diocese. Pray for peace and harmony among all peoples.
NO COFFEE HOUR THIS SUNDAY –
HAVE A HAPPY MEMORIAL DAY!
SAVE THE DATE: SPECIAL COFFEE HOUR: SAMPLING THE FOODS OF OUR YOUTH PREPARED BY HOLY TRINITY'S SUPER COOKS TO REMEMBER AND HONOR THOSE WHO CAME BEFORE US.
COFFEE HOUR: On JUNE 9, we will start our POT LUCK Coffee Hour where everyone brings something to the table as mentioned in last Sunday's Messenger. We still need people to signup on the board in the Lobby to host each Sunday which will run until the date to be announced, when regular Coffee Hour begins in September. Those who sign up, please contact Merle (215-947-3777) and she will explain what hosting a given Sunday involves. Remember, if no one signs up for a Sunday, there will be no Coffee Hour.
PARISH DIRECTORY: The 2019 update of the Parish Directory is available in the Narthex and the Parish Office. Please pick up a copy. If you find that your information is not what you expected, please submit corrections to brianj.hoyle@outlook.com or call at 301-351-7669 and copy the Parish Office.
Direct Outreach To Armenia – The time is drawing near when Der Hakob will leading a pilgrimage to Armenia. When he travels there, one of his priorities is to visit families who have suffered hardship and/or are living in difficult circumstances. He spends time with them in prayer and provides them with monetary assistance. If you would like to contribute to this worthy outreach for our brethren in Armenia, please mail or bring a check to church made out to Holy Trinity Armenian Church; Memo: Armenia. You will be blessed many times over for "…whatever you did for one of the least of these brothers and sisters of mine" (Matt 25:40). Deadline is June 15.
COOKING WITH DER HAKOB – We are looking for volunteers to join Der Hayr on Saturday, June 1 (at 10 am) as he becomes a part of the crew preparing and packaging meals for Aid for Friends, the organization that provides meals to the elderly and isolated shut-ins in the Delaware Valley. Please consider cooking with us and truly "feeding the needy." No prior experience is necessary. In order to purchase enough food supplies to make as many meals as possible, we'll need to hear from you by May 26. Contact Nancy Basmajian (nancybasmajian @verizon.net or 215-722-3369); OR Jeanette Der Hagopian (choirboss@hotmail.com or 215-206-0440). We hope you will join us at church in being part of this very rewarding experience.
2019 Attendance: Plate/Candle Collection:
April
7 – 108 people $583.00
14 – 180 people $858.00
21 – 236 people $1,968.00
28 – 75 people $460.00
May
5 – 80 people $380.00
12 – 66 people $260.00
Weekly Expenses: $6,000.00
CHURCH CALENDAR (please mark your calendars)
June
Sunday June 2nd: Armenian Foods of our Youth & Armenian School Hantess
MEMORIAL DAY GRAVE BLESSING – If anyone wishes to offer prayers and have a graveside blessing for their loved ones on Monday, May 27, 2019 (Memorial Day), Der Hayr will be available by appointment. Please contact him for additional details at 917-213-8658 (cell) or in person at church.
Using the Pew Book: In order to enrich understanding of the Divine Liturgy, we encourage our faithful to follow along in the large two-part Pew Book. Part One includes the classical Armenian used in the Liturgy; the facing page is the translation in modern Western Armenian. Part Two contains the transliteration of the classical Armenian; the right-hand page has the English translation. This Pew Book includes the prayers of the celebrant usually offered inaudibly. The prayers offered aloud are indicated in boldface type.
THE NICENE CREED/ HAVADAMK – This is the Profession of our Faith which is recited every Sunday moments after the Gospel is read from the altar. Sometimes it is sung, but more often it is recited by the Deacons and/or the Choir. We invite you to affirm your own "Profession of Faith" by reciting along with us. God longs for all of us to express our faith and devotion to Him.
THE KISS OF PEACE: After the gifts of the Eucharist are brought to the Altar Table, the deacon proclaims, "Greet one another with a holy kiss." The person giving the greetings says, Kristos ee mech mer Haydnetsav – Christ is revealed amongst us. The recipient would respond, Orhnial eh Haydnootiunun Kristosee – Blessed is the revelation of Christ.
Anyone who wishes to request any Requiem Services MUST inform the office by 1:30pm Wednesday the week before. If you also want to sponsor the Fellowship Hour you MUST call Merle Santerian at 215-947-3777.
Would you like to:
– receive this Bulletin on Friday via email?
– request a Hokehankist, house blessing or hall rental information?
– find in-depth information on our faith, our parish and our activities?
– sign up for an event online?
– If the answer to any of these questions is YES, please visit our parish website at www.holytrinity-pa.org
WE ASK THAT EVERYONE KINDLY TURN OFF ALL CELL PHONES and all other such electronic devices prior to entering the sanctuary out of respect for the sanctity of our services.