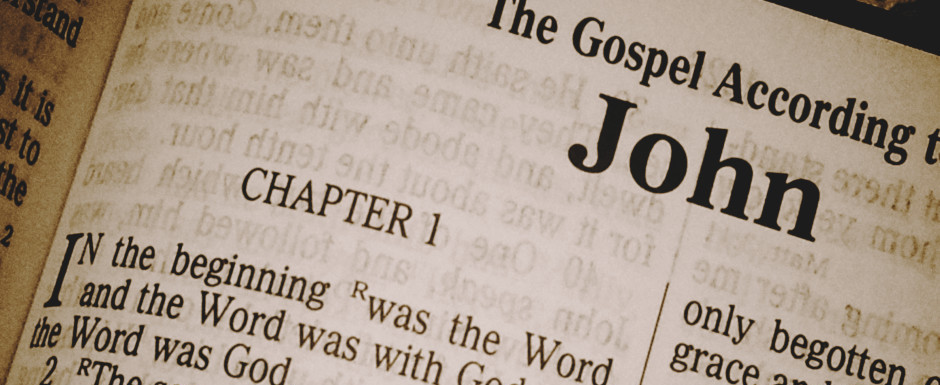 THE SUNDAY MESSENGER
January 1, 2023

Sixth Sunday of Advent
 A Very Happy & Healthy New Year to One and All
Scripture and Feast Day Notes
From Today's Readings
Luke 22:24-30 At the Last Supper, on the very night Jesus would be arrested and taken to His death, the disciples are disputing who among them is the greatest. Jesus reminds them (oh, the endless patience of our Lord!) that they are not to be like the world where those in authority are considered important. Rather the greatest are those who serve humbly as He Himself was doing at their table. He commends them for being at His side; to such He promises a kingdom and a place at His table where they will dine seated on thrones (an image of the joyous fellowship possible in His presence) and judge the 12 tribes of Israel. (1 Cor 6:2-3).
Hebrews 13:18-25 The epistle writer asks for his readers' prayers. The Greek verb suggests a continuous activity, so we understand they have been praying and will continue. He is sure he has done his utmost for them, hoping their prayers will soon bring him face-to-face with these people whom he clearly loves. He himself prays that Jesus, the Good Shepherd, continue to guide them on their journey to spiritual maturity.
Isaiah 51:15-52:3 God affirms his lordship over the people of Jerusalem, asking them to wake from their spiritual torpor and remember their harsh lesson of God's judgment ("cup of wrath"). He promises to take that cup from their hand and place it that of their enemies. Awake! He exhorts them for the third time and be strong – they are now free of their chains and redeemed.
The Feast of Theophany: Friday, January 6
The Armenian Church celebrates the birth and baptism of Christ on the feast of Asdvadzahaydnootyoon on January 6. Surprisingly to us today, the birth of Jesus was of minor interest to the Early Church. The nativity of Christ was not viewed as the "birthday" of Jesus Christ the same way we tend to view birthdays; rather, the reverent emphasis was on Christ's death and resurrection (beautifully demonstrated in Armenian miniatures where the baby Jesus is always shown with a cross embedded in His halo). Yet looking back at His birth from the perspective of His death, the nativity takes on deeper meaning, not as the birthday of a person, but as the coming of salvation into this world in Jesus Christ. Good News to us!
Pomegranate Blessing Service – a brief service will take place as we welcome 2023 and pomegranates will be distributed.
Seeking Part-time Organists – the Choir of Holy Trinity is looking for multiple talented musicians who would be seriously interested in playing the organ for the Sunday morning Divine Liturgy (Badarak) on a rotating schedule. Organ lessons will be provided to the interested candidates, along with one-on-one direction from a senior choir person.  For further information, contact Karinne Andonian @ karinne.hov@gmail.com.
REMINDER: According to the Diocesan Bylaws, membership dues are to be paid no later than December 31st each year in order to be a member in "good standing" and to be eligible to vote at the annual assembly. Any monies received after that date will be applied to the new year.  For any questions regarding your status, please call the church office.
ZOOM Book Club: Holy Trinity's Book Club is back for its third season of hosting virtual discussions on a wide and diverse reading list. Join us on Thursday evening, January 12 at 7:00 for our first selection of 2023— "The Engineer's Wife" by Tracey Enerson Wood. Based on the true story of the Brooklyn Bridge, the book delivers an emotional portrait of a woman transformed by a project that takes her into the depths of the East River, suffragette riots, the halls of Manhattan's elite and much more. It's also the story of a couple determined to build something that lasts—even at the risk of losing each other. Our facilitator will be Nancy Hovnanian. To receive the Zoom link, go to nancybasmajian@verison.net.
THERE WILL BE NO COFFEE HOUR TODAY  – But please be reminded of the following services taking place this week.
Thursday January 5th – Armenian Christmas Eve followed by Hall Blessing and Fellowship meal – please bring a special dish to share
CHURCH CALENDAR (please mark your calendars)
Friday January 6th: Armenian Christmas Badarak
Sunday January 8th:  Badarak, Water Blessing Service & Christmas Pageant
Wednesday January 11th: Pastor's Weekly Zoom Bible Study resumes every Wednesday evening at 7:00 pm
Sunday January 15th: Day of Remembrance
Saturday January 21st – Royal Tea Party
THE KISS OF PEACE: After the gifts of the Eucharist are brought to the Altar Table, the deacon proclaims, "Greet one another with a holy kiss."  The person giving the greeting says, Kristos ee mech mer Haydnetsav – Christ is revealed amongst us.  The recipient would respond, Orhnial eh Haydnootiunun Kristosee – Blessed is the revelation of Christ.