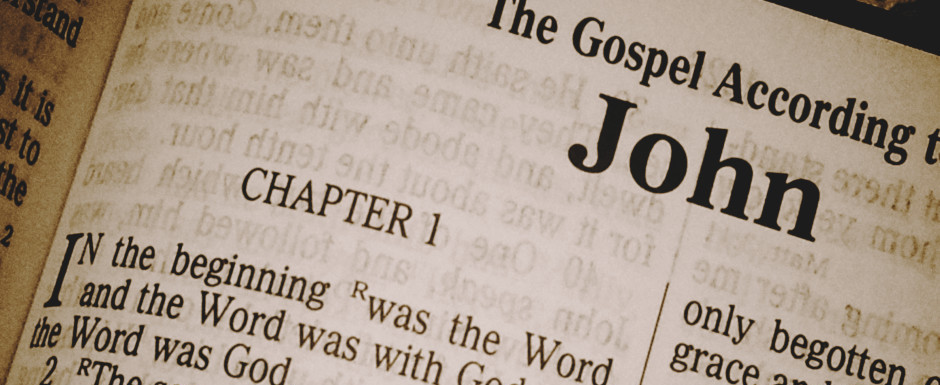 THE SUNDAY MESSENGER
January 2, 2022

Sixth Sunday of Advent
COVID UPDATE:  August 23, 2021, The Montgomery County Office of Public Health advises that masks should be worn in public indoor settings regardless of vaccination status. Please exercise your best judgment and caring for everyone in our Church community. Thank you   
A Very Happy & Healthy New Year to One and All
Scripture and Feast Day Notes
From Today's Readings
Luke 22:24-30 At the Last Supper, on the very night Jesus would be arrested and taken to His death, the disciples are disputing who among them is the greatest. Jesus reminds them (oh, the endless patience of our Lord!) that they are not to be like the world where those in authority are considered important. Rather the greatest are those who serve humbly as He Himself was doing at their table. He commends them for being at His side; to such He promises a kingdom and a place at His table where they will dine seated on thrones (an image of the joyous fellowship possible in His presence) and judge the 12 tribes of Israel.(1 Cor 6:2-3). Discuss/reflect: Greatness in the world is often perceived as lording it over others. Jesus teaches that greatness is in serving others rather than ourselves. Think of a time when you felt unappreciated. How might these verses inspire you to feel otherwise?
Hebrews 13:18-25 The epistle writer asks for his readers' prayers. The Greek verb suggests a continuous activity, so we understand they have been praying and will continue. He is sure he has done his utmost for them, hoping their prayers will soon bring him face-to-face with these people whom he clearly loves. He himself prays that Jesus, the Good Shepherd, continue to guide them on their journey to spiritual maturity. Discuss/reflect: Prayerfully read 13:20-22. Now pray this in your own words and address it to a specific person.
Isaiah 51:15-52:3 God affirms his lordship over the people of Jerusalem, asking them to wake from their spiritual torpor and remember their harsh lesson of God's judgment ("cup of wrath"). He promises to take that cup from their hand and place it that of their enemies. Awake! He exhorts them for the third time, and be strong – they are now free of their chains and redeemed. Discuss/reflect: What six things does Zion need to do (52:1-2) as they move from chained and drunken with God's wrath to being free? How might this translate to your own life?
The Feast of Theophany: Thursday,  January 6
The Armenian Church celebrates the birth and baptism of Christ on the feast of Asdvadzahaydnootyoon on January 6. Surprisingly to us today, the birth of Jesus was of minor interest to the Early Church. The nativity of Christ was not viewed as the "birthday" of Jesus Christ the same way we tend to view birthdays; rather, the reverent emphasis was on Christ's death and resurrection (beautifully demonstrated in Armenian miniatures where the baby Jesus is always shown with a cross embedded in His halo). Yet looking back at His birth from the perspective of His death, the nativity takes on deeper meaning, not as the birthday of a person, but as the coming of salvation into this world in Jesus Christ. Good News to us! Reflection: Read the cherished Christmas story as told in Luke 2:1-20. What particular detail do you "treasure and ponder in your heart" (v.19)?
Christ was born and revealed! Blessed is the revelation of Christ!
Department of Christian Education/Diocese of the Armenian Church of America (Eastern)/elisea@armeniandiocese.org
ANOTHER COVID UPDATE After thoughtful consideration, the Pastor and Parish Council have determined not to hold any Coffee Hours during the month of January. Likewise, there will not be a Fellowship following the Armenian Christmas Eve services on Wednesday, January 5th.  The subject will be revisited near the end of the month to determine if or when we can begin again. Please be reminded that weekly Sunday Badarak and Armenian Christmas services on January 5th, 6th and 9th, as noted on the schedule, will continue without disruption. 
POMEGRANATES ARE DONATED TODAY BY Rev. Fr. Hakob Gevorgyan.
POMEGRANATE BLESSING SERVICE – In the Armenian tradition, the pomegranate as a national symbol reflects the meaning of life, prosperity and abundance. In the Christian symbolism the pomegranate represents the blood shed by Jesus Christ, symbolizing also the Glorious Resurrection of our Lord and the diversity of God's grace. In the interpretations of our church fathers, the pomegranate is presented that the church members are as diverse as the granules of the pomegranate but the pomegranate is covered by a solid peel, all being united in one Church.   This blessing service was directed by His Holiness Karekin II, Supreme Patriarch and Catholicos of All Armenians, and should be conducted within 30 minutes of the new year.  However, for the sake of convenience, we will be conducting this thanksgiving service following Badarak today.
COUNTRY STORE IS OPEN AND READY FOR BUSINESS:  We are well stocked in our store and invite you to come in after church most Sundays or place an order for pickup with Lorraine Damerjian @ 215-572-8465. 
HOLY TRINITY ZOOM BOOK CLUB:  Join us on Thursday evening, January 13 at 7:00 for a discussion on Ordinary Grace by William Kent Krueger. This is an unforgettable novel— a page-turner and mystery—about discovering the price of wisdom and the enduring grace of God.  Nancy Basmajian will serve as facilitator.  All those interested should contact nancybasmajian@verizon.net to receive the Zoom link. Invite a friend!
TIME FOR A CHANGE
It's a new year and we are looking for those people who would like to try something new.  Consider joining  the Chorag Team, when available, and enjoy the camaraderie of fellow church members while, at the same time, providing stewardship by your service. Whether you are already a baker or just starting, all are welcomed!  There are perks to be had when you a part of the team.  If interested, contact Jeanette Der Hagopian (choirboss@hotmail.com or 215-672-4188) and we will add your name to the list of volunteers for a future cooking session!
A NEW NAME – THE SAME MISSION
For over 15 years we have prepared meals for the elderly and isolated shut-ins in the Delaware Valley through the Aid for Friends organization. Our mission continues the same, but the organization has a new name: Caring for Friends.  We hope to do our part with our own "CARING" volunteers when we gather on Saturday, January 22, 2022 at 10 am for a goal of 200 meals.  With your help, we can do it.  For students who would like to earn credit for a "Service Day," an appropriate letter will be given for active participation. Please RSVP to Jeanette Der Hagopian by January 14 @ 215-672-4188 or choirboss@hotmail.com.
Seeking Part-time Organists – the Choir of Holy Trinity is looking for multiple talented musicians who would be seriously interested in playing the organ for the Sunday morning Divine Liturgy (Badarak) on a rotating schedule. Organ lessons will be provided to the interested candidates, along with one-on-one direction from a senior choir person.  For further information, contact Karinne Andonian @ karinne.hov@gmail.com.
REMINDER: According to the Diocesan Bylaws, membership dues are to be paid no later than December 31st each year in order to be a member in "good standing" and to be eligible to vote at the annual assembly. Any monies received after that date will be applied to the new year.  For any questions regarding your status, please call the church office.
The Armenian Sisters Academy, Radnor PA. Has an immediate opening for a full-time toddler care teacher. If interested please contact Doreen Yeremian. 6106134733
Message from Montgomery County: " With the colder weather and indoor activities of the holiday season, it's important that you are protected and are considerate of others. Please stay safe. "
Our community is stronger when we're all protected. The best way to protect yourself and others from COVID-19 is to get vaccinated. The COVID-19 vaccine is safe, effective, and widely available. The COVID-19 vaccine will protect you from severe illness, hospitalization, and death; and protects vulnerable people in your community who can't get the vaccine. A healthier community starts with you. For more information on the COVID-19 vaccine, call the Montgomery County Office of Public Health at 610-278-5117 or visit https://www.montcopa.org/3660/COVID-19-Vaccine.
DIVINE LITURGY IN YOUR HOME
Since we do not stream services at our church every week, we invite you to click on one of the following links to partake of Badarak at any of the following:
http://www.stleon.org (St Leon Live Stream)
https://www.facebook.com/stvartancathedral (St. Vartan Armenian Cathedral)