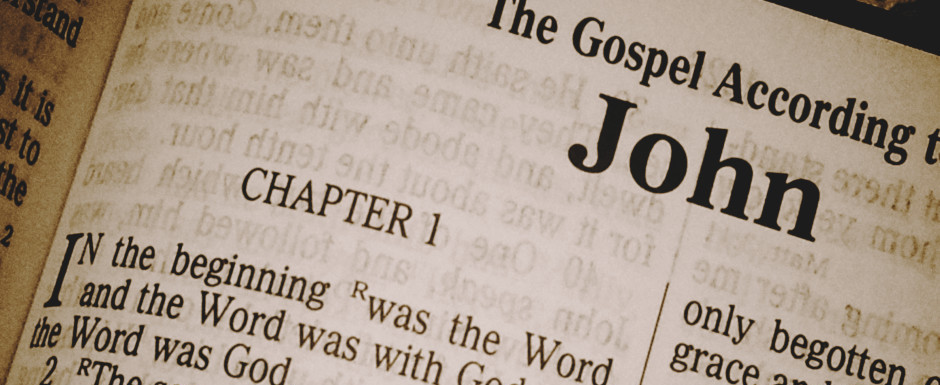 THE SUNDAY MESSENGER
December 27, 2020

Sixth Sunday of Advent
A Very Happy & Healthy New Year to One and All
UPDATE ON THE STATUS OF ARTSAKH AND ARMENIA
Artsakh & Armenia continue to be in a state of turmoil, upheaval & sorrow. So much of the land in Artsakh was taken, leaving the country with barely one-fourth of its original size.
We do know that approximately 100,000 people became refuges when they were forced to abandon their homes at the start of the war, and again permanently at the conclusion of the war. They fled to find sanctuary in Armenia and try to rebuild some semblance of their lives.
We also know that the number of soldiers killed is more than 5,000 at this time. Most of the 10,000 injured have major medical needs including prostheses for their lost limbs. Daily, countless funerals are held. And there are still many soldiers for whom there is no information, including those who are being held prisoners by the Azeris.
The needs are great for those in our homeland. They need encouragement, they need our prayers and they need our resources. Please click here to offer financial assistance.
Saturday, December 26 is the Feast of St. Stephen
Stephen was a devout believer, ordained along with six others to serve the poor at the common table. Acts 6-8:2 relates his story, culminating in his death by stoning and his burial. He is acknowledged by the Church as the first to die for his faith (protomartyr). The intensity and sincerity of St. Stephen's faith deeply impressed Saul, the infamous persecutor of Christians who witnessed Stephen's martyrdom. Upon his own conversion, he became Paul, zealous apostle. St. Stephen is the role model for altar servers, particularly deacons. During Badarak on this feast day, it is traditional in some places for all deacons serving at the altar to wear a liturgical crown, which is worn only by priests on all other days of the year, the crown being in this instance a symbol of martyrdom. St. Stephen is often depicted holding a censer and a miniature church.
Reflection: When challenged, Stephen eloquently recounted the history of his faith community (starting with the patriarch Abraham!); can you do the same?          
Department of Christian Education/Diocese of the Armenian Church of America (Eastern)/elisea@armeniandiocese.org  
TODAY'S BIBLE READINGS:
Hebrews 7: 11-25 (pages 199-200) New Testament
Luke 19: 12-28 (pages 75-76) New Testament – (Please follow the Armenian Reading in your Bible)
Isaiah 41: 4-14 (pages 716-717) Old Testament
REQUIEM SERVICES: Karasoonk (40th Day memorial Service) today will be for:
– ARCHBISHOP CHOULDJIAN on the 40th Day of His eternal life requested by the Eastern Diocese and the Parish.
Hokehankist today will be for:
– Larry Der Hagopian (3rd Anniversary of his eternal life), requested in loving memory by Jeanette Der Hagopian & Family.
– Hovsep Ghazarian, Harout Jilozian and Raffi Jilozian , requested in loving memory by Varteni Ghazarian.
"Lord, the God of heaven, the great and awesome God, who keeps his covenant of love with those who love him and keep his commandments, let your ear be attentive and your eyes open to hear the prayer your servant is praying before you day and night…." (Nehemiah 1:5–6).   Prayers are requested for Ethel Terzian, Taron Poghosyan, Alice Charles, Theodora Mirakian & Leslie Movsesian.
A Friendly Reminder
Don't miss this great opportunity to enjoy a ZOOM "Fellowship with Der Hakob" on Wednesday,  December 30th from 7 – 7:45 pm for those who would like to "chat" in a safe and comfortable way with Der Hayr.  Attendees are limited to the first 20 sign-ups in order to have a more manageable discussion.
If you would like to participate, please register with Jeanette at choirboss@hotmail.com or 215-672-4188 by December 27.  The ZOOM link will be sent two days before the date.
ADULT CHRISTIAN EDUCATION (ACE) Upcoming Events in January 2021
Thursday, January 14 – Exploring God's Love: Theology of the Armenian Church. Guest Presenter: Rev. Fr. Stepanos Doudoukjian, Pastor St. Peter Armenian Church, Watervliet, NY
Thursday, January 21 –The Bible in the Badarak: Psalms Here, There and Everywhere. Presenter: Deacon Albert Keshgegian
Thursday, January 28 – Holy Trinity Book Club: "To Kill a Mockingbird" by Harper Lee. Facilitator: Nancy Basmajian
All sessions will be conducted via ZOOM from 7 – 8 pm. To receive the ZOOM link, register @ nancybasmajian@verizon.net.
FAR: We cannot allow those from Artsakh to lose hope this Christmas – This Christmas season, FAR is doing everything it can to support those from Artsakh who have lost their homes, their family members, and their livelihoods due to the war. From providing temporary shelter, food, healthcare, and education and livelihood opportunities, FAR is doing everything it can to meet the immediate needs of those from Artsakh. By making a donation to support FAR's work this year you will be giving the gift of hope to those in need, allowing them the opportunity to look forward to rebuilding their lives, either back in Artsakh or in Armenia. To support FAR's work on this humanitarian crisis, go to: https://www.farusa.org
REMINDER: According to the Diocesan Bylaws, membership dues are to be paid no later than December 31st each year in order to be a member in "good standing" and to be eligible to vote at the annual assembly. Any monies received after that date will be applied to the new year.  For any questions regarding your status, please call the church office.
POMEGRANATE BLESSING SERVICE – In the Armenian tradition, the pomegranate as a national symbol reflects the meaning of life, prosperity and abundance. In the Christian symbolism the pomegranate represents the blood shed by Jesus Christ, symbolizing also the Glorious Resurrection of our Lord and the diversity of God's grace. In the interpretations of our church fathers, the pomegranate is presented that the church members are as diverse as the granules of the pomegranate but the pomegranate is covered by a solid peel, all being united in one Church.   This blessing service was directed by His Holiness Karekin II, Supreme Patriarch and Catholicos of All Armenians, and should be conducted within 30 minutes of the new year.  However, for the sake of convenience, we will be conducting this thanksgiving service following Badarak today.
Ayo!'s Emergency Campaign to Support Families from Artsakh
Ayo!, FAR's crowdfunding platform, has launched a new emergency campaign, We Are Artsakh. The campaign will urgently source and deliver food and hygiene supplies, school supplies, winter clothing, bedding and medication to the people of Artsakh who had to flee their homes and have no clear date of return. With winter approaching, the needs are even more urgent. To support the campaign, visit Ayo!'s website www.weareayo.org
A Christmas Prayer
Robert Louis Stevenson
Loving Father,
help us to remember the birth of Jesus,
that we may share in the songs of the angels,
the gladness of the shepherds, and the worship of the wise men.
Close the door of hate and open the door of love all over the world.
Let kindness come with every gift and good desires with every greeting.
Deliver us from evil by the blessing which Christ brings,
and teach us to be merry with clear hearts.
May the Christmas morning
make us happy to be Thy children,
and the Christmas evening bring us
to our beds with grateful thoughts,
forgiving and forgiven, for Jesus' sake.
AMEN
DIVINE LITURGY IN YOUR HOME
Since we do not stream services at our church every week, we invite you to click on one of the following links to partake of Badarak at any of the following:
St Leon live stream
St. Vartan Armenian Cathedral
http://www.holy-martyrs.org