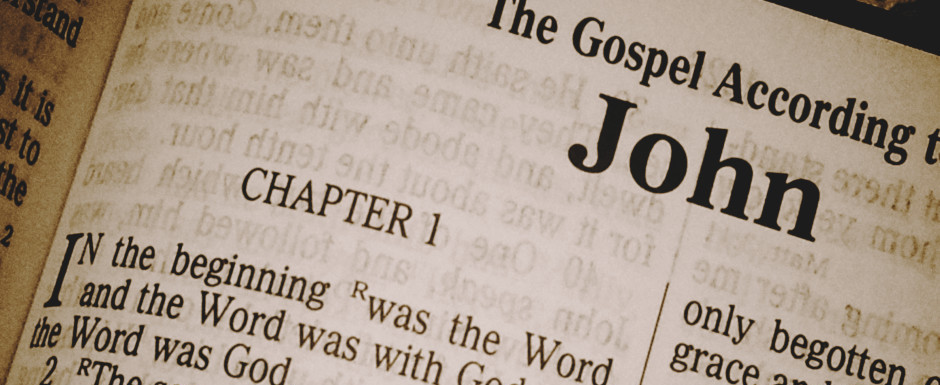 THE SUNDAY MESSENGER
October 22, 2023
Sixth Sunday After Exaltation
Scripture and Feast Day Notes
From Today's Readings
Luke 4:14-23 Jesus is teaching in Nazareth following His victory over the devil in the wilderness. In a way, this is the Jesus story in miniature: He is first met with praise and acclaim but this response sours through jealousy, suspicion, and ignorance. Discuss/reflect: When Jesus spoke to his "hometown crowd" in Nazareth, they first marveled at His "gracious words." Later, what He told them made them so angry they wanted to drive Him over a cliff (vv 28-30). What teachings of Jesus are the hardest for you to hear? Love your enemy?  Give all you have to the poor? Do good works without seeking public credit? Or? 
Galatians 4:3-18 St. Paul reminds the Galatians that Christ offers the possibility of being God's sons and daughters and therefore not slaves to pagan philosophies. He calls on their friendship and open-hearted spirit to turn from wrong influences. Discuss/reflect:  To fully understand the intimate relationship we can now have with God, consider the difference between being a paid 'servant' (cook, housekeeper, driver) to a family and being one of the children in the family. Itemize qualities that distinguish each relationship.
Isaiah 20:2-21:6 The Judeans were looking to Egypt and Cush for protection, but these powers would be shamefully toppled. Discuss/reflect: Such a timely story, as true today as it was so many centuries ago! After the last year and a half of pandemic and seismic social and economic changes, what things (people, values, goals, material items, etc.) do you no longer think are important to your happiness and security? Identify what really matters. Do this all in the form of a conversation with the Person who matters most!
Saturday, October 28 Commemorates Twelve Church Fathers: St. Athanasius
St. Athanasius (c.298-373 AD) was born in the cosmopolitan city of Alexandria where he spent most of his life. Present at the Council of Nicaea in 325 as the Bishop of Alexandria's attendant, the young deacon spoke eloquently against the heretic Arius who denied Christ's eternal divinity (suggesting there was a time when God the Son did not exist). He was later appointed as the Bishop's successor and despite repeated exiles due to religious persecution and politics, he became a prolific apologist of the Christian faith and a revered church leader. He wrote the popular and influential Life of St. Antony. Of additional note, Bishop Athanasius' Easter Letter of 367 is the earliest reference to the canon of New Testament books as we have them today. Athanasius' masterpiece, On the Incarnation, is a celebrated defense of the full humanity and full divinity of Jesus. It likens fallen humanity to a painting that had been spoiled from its original splendor by "external stains" (sin), requiring a new person – Jesus Christ — to sit again for the master painter. ("In this way the Image of the Father might be restored.") Reflection: Prayerfully think of your heart and soul as an Old Masters painting. Where do you think you need God's loving restoration?
— Department of Christian Education Diocese of the Armenian Church of America (Eastern)/elisea@armeniandiocese.org
REQUIEM SERVICES: Hokehankist today will be for:
Pearl Jamgochian on the 1st anniversary of her eternal rest requested in loving memory by her sister Mary Jamgochian. 

Vladimir Movsesyan and Silva Martirosyan in loving memory by their granddaughter Silva Movsesyan-Sobol.

Vahan Movsesyan in loving memory by his daughter Silva Movsesyan-Sobol 

Mary & Vartan Parnagian requested in loving memory by their daughter Linda Preske and their son Grant Parnagian.

Doris E. Alahverde on the 2nd anniversary of her Eternal Rest by her children Joseph Alahverde and Faith Alahverdian.

Armen J. Alaverde, Sr. on the 12th anniversary of his Eternal Rest by his children Joseph Alahverde, Faith Alahverdian and grandson Armen Jose Alahverdian; and Ron Agasar and Jim Agasar.
Sunday Short Studies – Hearing God's Word:  Chanting. Music. Hymns. The unique metallic sound of the poorvar (censer) and kshots (fan). We are bathed in sound when we come to Badarak. How do these sounds contribute to our experience of God?  Join us this week for Part 2 of our 4-part series on the Divine Liturgy. Did you miss Part 1? No worries! Come join us at 10AM in the Sanctuary before Badarak, and you'll catch right up!
Artsakh Support Desperately Needed – Since early this year, we have closely followed the news from and about Artsakh. We prayed often, deeply and fervently. We didn't know what else to do. Our hearts broke when the unimaginable happened and Artsakh was lost to us. Now is our time to help the thousands of refugees who had to flee to mainland Armenia to seek a safe haven. They left their homes and most of their belongings forever. We are appealing to our faithful to give generously from your heart to help our sisters and brothers who have given their all.
Checks should be made to Holy Trinity Armenian Church, Memo: Artsakh, and brought or mailed to church. Online donations can be made by going to www.holytrinity-pa.org, go to donations, scroll down to Open Donation and enter Artsakh.
Humanitarian Support for Artsakh Ongoing From The Knights And Daughters Of Vartan – As the Azeri government still cracks down on the Armenian people in the nation of Artsakh, the people are not giving up! Please consider making a donation to the Knights and Daughters of Vartan Call to Action Committee! Donations will go towards humanitarian aid. For further information please visit the Knights and Daughters of Vartan website @ https://kofv.org/a-call-to-action-from-kdv-for-artsakh/
Mail your donations to Knights of Vartan, Mr. Ronald Nazeley,Treasurer, 558 Kentwood Bluffs Drive, Los Angeles 90045.
Operation Christmas Child is underway. Samaritan's Purse, the organization that sponsors the shoebox project, provided 30 tons of humanitarian aid to those who were forced from their homes as a result of the Artsakh War. We ask you to consider filling one or more shoeboxes in appreciation for what they have done to help our homeland in our time of need.  The shipping fees of $10 per box are being underwritten by the generosity of the Adult Christian Education (ACE) Ministry. For those who are unable to fill a shoebox, donations will be gratefully accepted. Checks should be made payable to:  Holy Trinity Armenian Church, Memo: OCC.  To receive materials, please see Jeanette or Berjoohy.
REVISED ABSOLUTE DEADLINE IS SUNDAY, NOVEMBER 12, 2023
Sisterhood of Widows – The next get-together, sponsored by ACE, will take place on Sunday, October 29th, following Badarak.  Please look for signs posted in the lobby for the meeting location. For more information, call Lucy Aghazarian at 215-901-7642.
Seeking Part-time Organists – the Choir of Holy Trinity continues to seek multiple talented musicians who would be seriously interested in playing the organ for the Sunday morning Divine Liturgy (Badarak) on a rotating schedule. Organ lessons will be provided to the interested candidates, along with one-on-one direction from a senior choir person.  For further information, contact Karinne Andonian @ karinne.hov@gmail.com.
The Kiss Of Peace: After the gifts of the Eucharist are brought to the Altar Table, the deacon proclaims, "Greet one another with a holy kiss."  The person giving the greeting says, Kristos ee mech mer Haydnetsav – Christ is revealed amongst us.  The recipient would respond, Orhnial eh Haydnootiunun Kristosee – Blessed is the revelation of Christ.
Lost & Found: Please take a look at the coat racks in the hallway as we have begun to accumulate miscellaneous pieces of clothing.  We will be donating any remaining items to charity in November.
~~~~~~~~~~TODAY'S EVENTS~~~~~~~~~~
Harvest Bazaar 2023 – Saturday and Sunday
ACYOA Car Wash Event after service today
Kids Costume Parade after church this Sunday (during the Bazaar)
Just a reminder that we are bringing back the previously annual Costume Parade for Harvest Bazaar Sunday! Please bring your child's costume to church, and we'll have our parade between 1:30pm and 2pm. We hope to see you there!
Oct 28 – Twelve Holy Doctors of the Church
Oct 29 – Discovery of the Holy Cross
Oct 29 – Sisterhood of Widows after Badarak