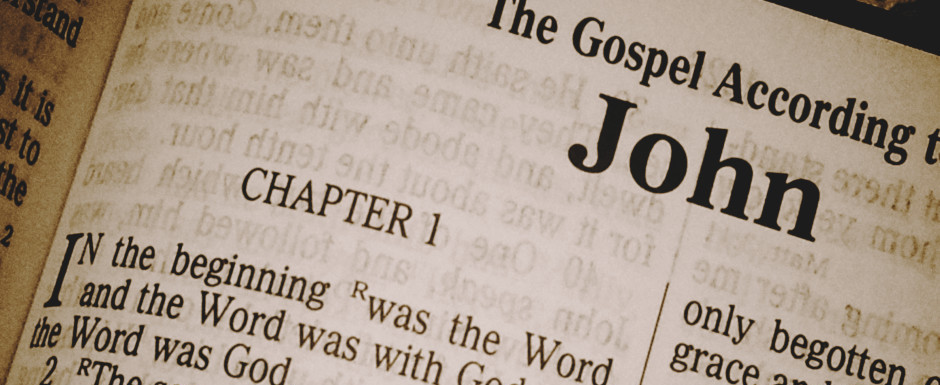 THE SUNDAY MESSENGER
October 17, 2021

SIXTH SUNDAY AFTER EXALTATION
COVID UPDATE:  August 23, 2021, The Montgomery County Office of Public Health advises that masks should be worn in public indoor settings regardless of vaccination status. Please exercise your best judgment and caring for everyone in our Church community. Thank you   
Scripture and Feast Day Notes
From Today's Readings
Luke 4:14-23 Jesus is teaching in Nazareth following His victory over the devil in the wilderness. In a way, this is the Jesus story in miniature: He is first met with praise and acclaim but this response sours through jealousy, suspicion, and ignorance. Discuss/reflect: When Jesus spoke to his "hometown crowd" in Nazareth, they first marveled at His "gracious words." Later, what He told them made them so angry they wanted to drive Him over a cliff (vv 28-30). What teachings of Jesus are the hardest for you to hear? Love your enemy?  Give all you have to the poor? Do good works without seeking public credit? Or? 
Galatians 4:3-18 St. Paul reminds the Galatians that Christ offers the possibility of being God's sons and daughters and therefore not slaves to pagan philosophies. He calls on their friendship and open-hearted spirit to turn from wrong influences. Discuss/reflect:  To fully understand the intimate relationship we can now have with God, consider the difference between being a paid 'servant' (cook, housekeeper, driver) to a family and being one of the children in the family. Itemize qualities that distinguish each relationship.
Isaiah 20:2-21:6 The Judeans were looking to Egypt and Cush for protection, but these powers would be shamefully toppled. Discuss/reflect: Such a timely story, as true today as it was so many centuries ago! After the last year and a half of pandemic and seismic social and economic changes, what things (people, values, goals, material items, etc.) do you no longer think are important to your happiness and security? Identify what really matters. Do this all in the form of a conversation with the Person who matters most!
Saturday, October 23 Commemorates Twelve Church Fathers: St. Athanasius
St. Athanasius (c.298-373 AD) was born in the cosmopolitan city of Alexandria where he spent most of his life. Present at the Council of Nicaea in 325 as the Bishop of Alexandria's attendant, the young deacon spoke eloquently against the heretic Arius who denied Christ's eternal divinity (suggesting there was a time when God the Son did not exist). He was later appointed as the Bishop's successor and despite repeated exiles due to religious persecution and politics, he became a prolific apologist of the Christian faith and a revered church leader. He wrote the popular and influential Life of St. Antony. Of additional note, Bishop Athanasius' Easter Letter of 367 is the earliest reference to the canon of New Testament books as we have them today. Athanasius' masterpiece, On the Incarnation, is a celebrated defense of the full humanity and full divinity of Jesus. It likens fallen humanity to a painting that had been spoiled from its original splendor by "external stains" (sin), requiring a new person – Jesus Christ — to sit again for the master painter. ("In this way the Image of the Father might be restored.") Reflection: Prayerfully think of your heart and soul as an Old Masters painting. Where do you think you need God's loving restoration?
    Department of Christian Education Diocese of the Armenian Church of America (Eastern)/elisea@armeniandiocese.org
"Therefore I want the men everywhere to pray, lifting up holy hands without anger or disputing." (1 Tim 2:8). Prayers are requested for the families of the soldiers killed in the 44-day Artsakh war, the soldiers who are struggling through catastrophic injuries suffered, and those who are still being held as prisoners of war all these months later; Ethel Terzian, Taron Poghosyan, Alice Charles, Larry Grocott and Genevieve Miller.
COUNTRY STORE IS OPEN AND READY FOR BUSINESS:  We are well stocked in our store and invite you to come in after church most Sundays or place an order for pickup with Lorraine Damerjian @ 215-572-8465. 
HOLY TRINITY ZOOM BOOK CLUB:  Join us on Thursday evening, October 21 at 7:00 for a lively discussion on one of William Saroyan's most famous and richly autobiographical works, "The Human Comedy." The conversation will be facilitated by Lucy Aghazarian.  All those interested should contact nancybasmajian@verizon.net to receive the Zoom link.
Seeking Part-time Organists – the Choir of Holy Trinity is looking for multiple talented musicians who would be seriously interested in playing the organ for the Sunday morning Divine Liturgy (Badarak) on a rotating schedule. Organ lessons will be provided to the interested candidates, along with one-on-one direction from a senior choir person.  For further information, contact Karinne Andonian @ karinne.hov@gmail.com.
OPERATION CHRISTMAS CHILD – We are up and running and hope you will be among our volunteers to fill shoeboxes after skipping last year.  A limited number of colorful shoeboxes are available for those who sign up quickly and pay the $9.00 shipping fee.  After that, it's all fun when you start filling a shoebox for a boy or girl in the age category of your choice. Make the commitment and provide Christmas joy to an underprivileged child. It's never too early to start shopping. Contact Jeanette Der Hagopian (choirboss@hotmail.com or 215-672-4188) to SIGN UP, for informational sheets or for any questions you may have. Filled shoeboxes will be due by Sunday, November 14.
Message from Montgomery County: Our community is stronger when we're all protected. The best way to protect yourself and others from COVID-19 is to get vaccinated. The COVID-19 vaccine is safe, effective, and widely available. The COVID-19 vaccine will protect you from severe illness, hospitalization, and death; and protects vulnerable people in your community who can't get the vaccine. A healthier community starts with you. For more information on the COVID-19 vaccine, call the Montgomery County Office of Public Health at 610-278-5117 or visit https://www.montcopa.org/3660/COVID-19-Vaccine.