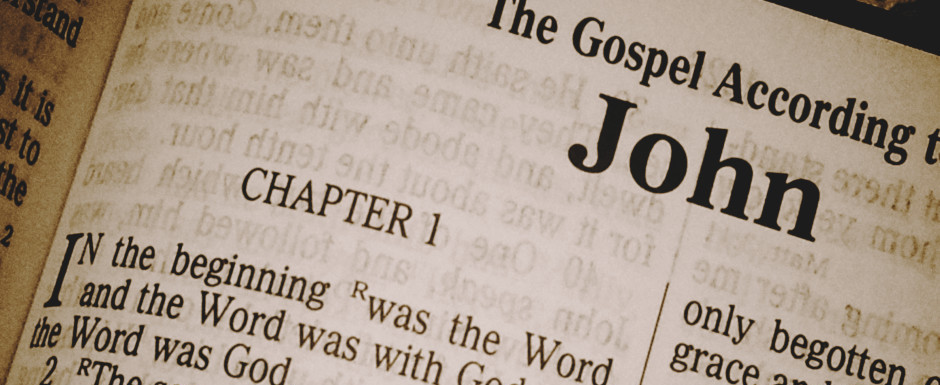 THE SUNDAY MESSENGER
October 18, 2020
SIXTH SUNDAY AFTER EXALTATION
War in Artsakh
The war continues in Nagorno-Karabagh (Artsakh) with extensive loss of lives, casualties and Turkey's continued desire to annihilate us. We are standing ALONE in this war but our people are determined to fight and are willing to die, if necessary, for our homeland. Prayers and donations are needed urgently!
Click here to make your donation IMMEDIATELY or send check to: Holy Trinity Armenian Church – Memo: Artsakh
---
Saturday, October 24: Twelve Church Fathers — St.Athanasius
Born (c.298) in the cosmopolitan city of Alexandria where he spent most of his life, Athanasius was present at the Council of Nicaea in 325 as the Bishop of Alexandria's attendant. He was then a young deacon and spoke eloquently against the heretic Arius who denied Christ's eternal divinity. He was later appointed the Bishop's successor and despite repeated exiles due to persecution and politics, he became a prolific apologist of the Christian faith and a revered church leader. Of note: He wrote the popular and influential Life of St. Antony and his Easter Letter of 367 is the earliest reference to the canon of New Testament books as we have them today. Athanasius' masterpiece, On the Incarnation, is a celebrated defense of the full humanity and full divinity of Jesus. It likens fallen humanity to a painting that had been defaced from its original splendor by "external stains" (sin), requiring a new person – Jesus Christ — to sit again for the master painter. In orthodoxy, the beautiful concept of theosis is this, as St. Athanasius said: "Jesus became what we are that he might make us what he is."
Reflection: If your character, habits, and heart were a painting, where do you think you need God's loving restoration?
TODAY'S BIBLE READINGS:
Galatians 4:3-18 (pages 172-173) New Testament
Luke 4:14-23 (pages 55-56) New Testament – (Please follow the Armenian Reading in your Bible)
Isaiah 20: 2-21:6 (page 698) Old Testament
REQUIEM SERVICES: Hokehankist today will be for:
– FOR ALL THE BRAVE SOLDIERS WHO GAVE THEIR LIVES TO PROTECT THE REPUBLIC OF ARTSAKH AND ARMENIA requested by the Eastern Diocese and Holy Trinity.
– JACK GOUSHIAN (3rd Anniversary of His eternal life) requested by Victor Basile.
"LORD, the God of heaven, the great and awesome God, who keeps his covenant of love with those who love him and keep his commandments, let your ear be attentive and your eyes open to hear the prayer your servant is praying before you day and night…." (Nehemiah 1:5-6). Prayers are requested for Ethel Terzian, Taron Poghosyan, Alice Charles, Theodora Mirakian, Leslie Movsesian and Zevart Shakarjian.
THE WAR IN NAGORNO-KARABAGH (Artsakh)
Thank you all for your continued support of our brothers and sisters in Artsakh. It is incredible to see Armenians coming together from all over the world to protect our land and our people. Please continue to pray for our soldiers and use the following resources to spread awareness and offer support. Thank you!
• PROTEST. Please join us for a peaceful protest this Sunday at 1:00 at the Art Museum in Philadelphia. You can also find information about upcoming protests in the Armenian East Coast Protest Info Group on Facebook.
• DONATE. You can donate on Armenia Fund's website, through Holy Trinity, or send a check made out to Holy Trinity Armenian Church (memo: Artsakh).
• VISIT ANCA.ORG. Here you'll find the most up-to-date action items like calling or emailing your congressperson to take legislative action. ANCA will put you in touch with your representative and supply the email template or phone script for you. It takes 5 minutes and it shows your congressperson how important this issue is.
• USE SOCIAL MEDIA. Twitter, Facebook, and Instagram are great ways to spread awareness (Twitter especially!) When sharing content about Artsakh, please use the right hashtags to amplify the conversation (e.g. #RecognizeArtsakh), and be sure to spell them correctly. Also, report aggressive Azeri or Turkish online behavior. Do not engage in it.
• LEARN. You can get the latest news from social media or you can visit agbu.org/artsakhfacts or thehyenetwork.com/artsakh for background.
"Walking Through the Gospel of Mark" continues on Tuesdays evenings through November 17 (7:00 – 8:00 PM) led by our Pastoral Intern, Dn. Armen Terjimanian.
The Gospel of Mark is the earliest written of the Gospels, and at 16 chapters, it is the shortest. It's also dramatic and fast-moving. Our journey, which will begin at the River Jordan, will be casual and easygoing. We will read together and ask questions as they arise. Attendance at all sessions is not required but invited!
A BOOK DISCUSSION** led by Lucy Aghazarian, will be held on Thursday, October 22 at 7 pm. The title of the book is Mayda: Echoes of Protest. It's the story of Author Srpuhi Dussap's view on women's rights in traditional Armenian culture in the 19th century. Born into a wealthy family, Dussap became the idol of a new generation of young educated women, as well as a model for subsequent prominent Armenian feminist writers who followed in her footsteps. For registration and to receive the ZOOM link, please contact nancybasmajian@verizon.net **The book is available on Amazon & at the Armenian International Women's Association website at aiwainternational.org.
CHURCH CALENDAR (please mark your calendars)
September
Tuesdays 9/29 through 11/17: Walking Through the Gospel of Mark

October
Thursday 10/22: A BOOK DISCUSSION Mayda: Echoes of Protest
Sunday 10/25: Picnic-to-Go
The Diocesan Annual Appeal – We encourage our faithful to be supportive in any way they are able, especially now with the shortfall that the Diocese has experienced because of COVID. This year's Appeal will have an extra feature for new or existing donors. A generous benefactor has stepped forward with a match, so your donation will be worth more than the check you send them!