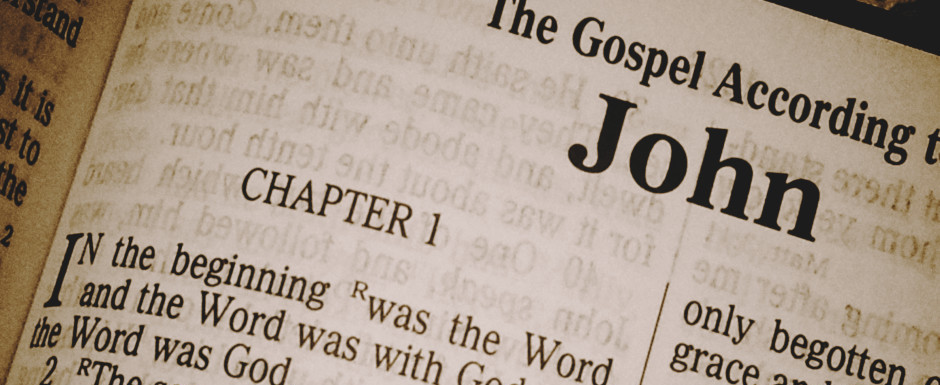 THE SUNDAY MESSENGER
July 18, 2021

Second Sunday after Transfiguration
COVID UPDATE:  As the law in Montgomery County has evolved, people fully vaccinated against COVID-19 can resume indoor and outdoor activities without wearing a mask or socially distancing. Masks are still required for vaccinated and unvaccinated individuals in crowded indoor areas. Please exercise your best judgment and caring for everyone in our Church community.   
Scripture and Feast Day Notes
From Today's Readings
Matthew 18:10-14 Jesus had just cited children and their open-hearted, unfettered faith as the answer to the disciples' question: "who will be the greatest in the Kingdom of Heaven?" With the story of the 100 sheep, he confirms that the Father cares for them all fiercely and equally. He will leave the 99 and look for the one lost sheep, celebrating joyfully when it is found. Discuss/reflect: Sometimes we church members are like the 99 sheep, contentedly grazing with fellow believers. We look down on the one who "goes astray." What does this parable teach us about that attitude? What might help us see things as God does?
1 Corinthians 1:25-30 St. Paul reminds the faithful that it was not because of their superior qualities that they were called to faith. God calls people out of their foolishness, their unimportance, and their weakness to a strength and widsom that can only be found in Christ.  Discuss/reflect: In what ways do "weak things of the world shame the strong"? (v 27)
Isaiah 3:16-4:1 In God's judgment on Judah and Jerusalem, Isaiah has already described the breakdown of social order. He now focuses on the women, whose finery and beauty – representing a culture of luxury and pride – he describes in detail. All will be removed and defiled as punishment. Discuss/reflect: What are some ways a frivolous, self-centered attitude is encouraged by today's consumer culture? Have you bought in? How?
Monday, July 19,  is the Feast of St. Cyprian the Bishop
St. Cyprian (c. 200-258) was a courageous leader at a time of terrifying oppression in the early church. Born to wealthy Roman-African parents, he was a lawyer and teacher of rhetoric before converting in middle age. He quickly rose through the ordained ranks to become Bishop of Carthage (near modern-day Tunis) in North Africa, eventually shepherding a scattered and desperate flock during the Decian persecutions. Because of these and other attacks against Christians, a crisis developed concerning people who had succumbed to Roman torture and sacrificed to pagan gods and now wanted to be received back (referred to as the "lapsed"). Taking a moderate stand, Cyprian wrote his renowned treatises On the Fallen (De Lapsis) and On the Unity of the Catholic [meaning universal] Church. He also bore heroic witness to his faith during a plague-induced famine, personally tending to the sick, burying the abandoned dead, and prompting wealthy locals to help the poor. He was eventually martyred. In his important Treatise on the Lord's Prayer, Cyprian writes "My dear friends, in these few words there is great spiritual strength, for this summary of divine teaching contains all of our prayers and petitions." Reflection: From the Covid era perspective, St. Cyprian was a true "first-responder." Among all his intellectual achievements, he never set aside the humble, self-emptying love of a Christian heart. Pray for all who tend to the desperately ill.                                             
   Department of Christian Education Diocese of the Armenian Church of America (Eastern)/elisea@armeniandiocese.org
"Therefore I want the men everywhere to pray, lifting up holy hands without anger or disputing." (1 Tim 2:8). Prayers are requested for the families of the soldiers killed in the 44-day Artsakh war, the soldiers who are struggling through catastrophic injuries suffered, and those who are still being held as prisoners of war all these months later; Ethel Terzian, Taron Poghosyan, Alice Charles, Leslie Movsesian, Larry Grocott and Doris Alahverde.
REQUIEM SERVICES: Karasoonk (40th Day memorial Service) today will be for:
– SIMA (AZAB) KUCHUKIAN on the 40th Day of Her eternal life requested in loving memory by her sister, Maggie Tandourjian.
Hokehankist today will be for:
 – ELMON BERBERIAN (40th Anniversary of Her eternal life) requested in loving memory of our aunt by Alice and Denise Sisian.
Altar Candles are donated today by Jeanette Der Hagopian & Family in loving memory of sisters and aunts, Melena Ayjian and Virginia Der Hagopian.
COUNTRY STORE IS OPEN AND READY FOR BUSINESS:  We are well stocked in our store and invite you to come in after church most Sundays or place an order for pickup with Lorraine Damerjian @ 215-572-8465. 
Opportunity for Part-Time Paid Position.   We need someone who is interested to work at some of our Hall Rental events: Open the Church Hall, Supervise the event, and Close-up after the event. These rental events, which usually take place on Friday evening, Saturday or Sunday, may run into the late evening. If interested, please contact Barbara Harmon: cell # 609-605-0489, or email to babs731@comcast.net
The Armenian Sisters Academy, Radnor PA. Has an immediate opening for a full-time toddler care teacher. If interested, please contact Doreen Yeremian. 6106134733
DIVINE LITURGY IN YOUR HOME

Since we do not stream services at our church every week, we invite you to click on one of the following links to partake of Badarak at any of the following:
https://www.facebook.com/SSSMAAC/live/ (St. Sahag & St. Mesrob Armenian Church)
http://www.stleon.org (St Leon Live Stream)
https://www.facebook.com/stvartancathedral (St. Vartan Armenian Cathedral)
http://www.holy-martyrs.org (Holy Martyrs Live Stream)
ASA OPEN HOUSE: Interested in finding out more about ASA for your child?
We welcome the opportunity to meet with you, answer any questions and guide your family through the admissions process. Though our campus is open, due to safety concerns in light of COVID-19 we are unable to welcome visitors to campus during school hours. We have transitioned our spring open house and tours into virtual zoom/phone meetings as well as after-hours tours. Email Legna Santerian at lsanterian@asaphila.org to schedule a tour – just for your family!
We look forward to meeting you and introducing you to the Armenian Sisters Academy!
Check out our video at https://www.youtube.com/watch?v=Wevb1U3tAnI
-Legna