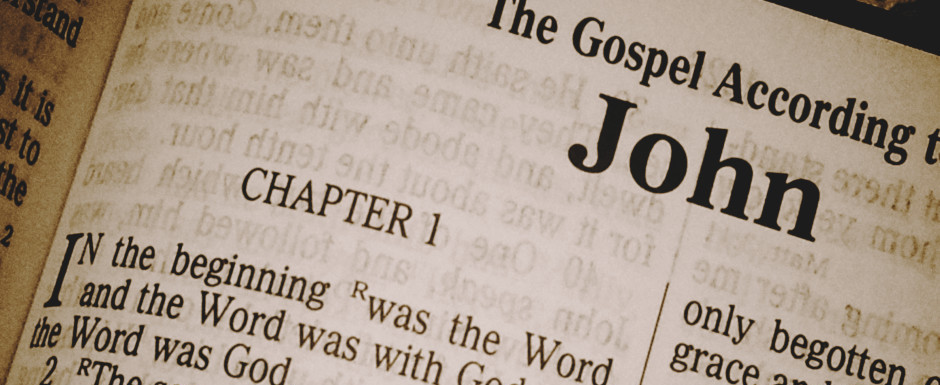 THE SUNDAY MESSENGER
January 23, 2022
Second Sunday after the Octave of Theophany
 COVID UPDATE:  August 23, 2021, The Montgomery County Office of Public Health advises that masks should be worn in public indoor settings regardless of vaccination status. Please exercise your best judgment and caring for everyone in our Church community. Thank you   
Scripture and Feast Day Notes
From Today's Readings
John 3:13-21 Jesus continues his instruction to the Pharisee Nicodemus. The Son of Man would be lifted up to heaven that all might share in eternal life. For God so loved the world that He would redeem it with His own Son (v.17). Light has come into the world (in Jesus) but those who fear exposure, prefer the darkness. Hmmm… Discuss/reflect: If God were to shine a bright light on your life would you be happy or ashamed? What can you do to "clean up your act" so that the light of the Lord is welcome, freeing you to become who God always meant you to be?
1 Timothy 4:12-5:10 Paul encourages his beloved protégé Timothy, now leading the community in Ephesus, to be confident in his gifts, even though he is a young man. He should be a good example in all he does and says and take great care of all in need (particularly widows, as these women were extremely vulnerable in a time when men were the legal and societal protectors of their families). Discuss/reflect: We've all heard the expression "he talks the talk but doesn't walk the walk." Why is personal example so important in Christian leadership (v.12)?
Isaiah 58:13-59:7 Addressing a community reshaping itself after a long and painful exile, these verses express God's desire for righteous living, for His people to honor God's holy day with joy and hearts of faith and commit to holiness and social justice. Pious practices are meaningless if offered up by a sinful and unjust society. Discuss/reflect: For most of us, Sundays remain the only day God is — if even nominally — front and center. What does Sunday mean to you? In what ways do you carry its message through the rest of the week?
Tuesday, January 25: St. Vahan of Goghtn
The story of St. Vahan of Goghtn is one of the most poignant among Armenian saints. He was born in the eighth century of a princely family in the Goghtn region of the province of Siunik. After persecution of the Armenians by the Arabs in 707 (during which Vahan's father, Prince Khosrov, was martyred), four-year-old Vahan was taken to Damascus where he was raised in the royal court as a Muslim. He was eventually appointed chancellor to the Emir. Some years later, he was allowed to go back to Armenia with the promise to eventually return. Vahan converted to Christianity, married an Armenian princess, and lived a peaceful life for about a decade. A change of Arab rule forced Vahan to leave his home and family to escape recapture. While in exile, he became a monk. In 736, Vahan went to the new Arab Emir in uttermost misery. The Emir offered him a high position, authority, and wealth, but Vahan refused, preferring his faith in Christ to personal comfort and glory. He was martyred on March 18, 737 A.D. His last words were a bold declaration: "I chose death for the sake of Christ rather than earthly life." Reflection: As you consider St. Vahan's life, what especially strikes you? What qualities emerge that are admirable, perhaps even extraordinary? What one word would you choose as an epithet for this saintly man?
    Department of Christian Education/ Diocese of the Armenian Church (Eastern)/elisea@armeniandiocese.org
ANOTHER COVID UPDATE After thoughtful consideration, the Pastor and Parish Council have determined not to hold any Coffee Hours during the month of January.  The subject will be revisited near the end of the month to determine if or when we can begin again. Please be reminded that weekly Sunday Badarak will continue without disruption.
ANNUAL PARISH ASSEMBLY: Scheduled for March 6, 2022 with alternate snow date of March 13, 2022.
REMINDER: According to the Diocesan Bylaws, membership dues are to be paid no later than December 31st each year in order to be a member in "good standing" and to be eligible to vote at the annual assembly. Any monies received after that date will be applied to the new year.  For any questions regarding your status, please call the church office.
MEN'S CLUB NEWS – The January 2022 "200 CLUB" drawing was completed on 1/16/22. You can see the results on our HTAC Website. Click on: Organizations, Men's Club.  –Congratulations to the Winners!
COUNTRY STORE IS OPEN AND READY FOR BUSINESS:  We are well stocked in our store and invite you to come in after church most Sundays or place an order for pickup with Lorraine Damerjian @ 215-572-8465. 
NEW DATE TO PREPARE MEALS FOR SHUT-INS
For over 15 years we have prepared meals for the elderly and isolated shut-ins in the Delaware Valley through the Aid for Friends organization. Our mission continues the same, but the organization has a new name: Caring for Friends.  Because of Covid, we have been forced to reschedule our date for the third time.  With hopeful hearts, we will be gathering on Saturday, March 5 @ 10 am to reach our goal of 200 meals.  With your help, we can do it.  For students who would like to earn credit for a "Service Day," an appropriate letter will be given for active participation. Please RSVP to Jeanette Der Hagopian by February 23 @ 215-672-4188 or choirboss@hotmail.com.
Seeking Part-time Organists – the Choir of Holy Trinity is looking for multiple talented musicians who would be seriously interested in playing the organ for the Sunday morning Divine Liturgy (Badarak) on a rotating schedule. Organ lessons will be provided to the interested candidates, along with one-on-one direction from a senior choir person.  For further information, contact Karinne Andonian @ karinne.hov@gmail.com.
TIME FOR A CHANGE
It's a new year and we are looking for those people who would like to try something new.  Consider joining the Chorag Team, when available, and enjoy the camaraderie of fellow church members while, at the same time, providing stewardship by your service. Whether you are already a baker or just starting, all are welcomed! There is no ongoing commitment – only the date to which you commit. There are perks to be had when you are a part of the team.  If interested, contact Jeanette Der Hagopian (choirboss@hotmail.com or 215-672-4188) and we will add your name to the list of volunteers for a future cooking session!
FAR UPDATE: FAR's soup kitchen in Armenia's Berd Region has brought a sense of connectedness and community to Gayane, 52, and her daughter Nora, 28. Having lost Gayane's house during the 44-day Artsakh War after their village was overtaken by the Azeris, they are now sharing a room in a guesthouse where Gayane works as a cleaner.  Despite numerous challenges, Gayane and Nora feel more at ease in Berd than in any other place they've stayed since the end of the war. This is very much due to the soup kitchen's staff. Often the two don't have enough money to afford the basics at home, like potatoes and sour cream.  "This is the first time we have been to Berd and I like it. It looks like Artsakh and I would like to stay here," said Gayane.  FAR's Soup Kitchen Program feeds around 800 people five days a week in five different regions of the country. To read more, go to https://www.farusa.org/post/i-would-like-to-stay-here To support FAR's Social Services Program, go to https://www.farusa.org/donate
The Armenian Sisters Academy, Radnor PA. Has an immediate opening for a full-time toddler care teacher. If interested please contact Doreen Yeremian. 6106134733
Message from Montgomery County: " With the colder weather and indoor activities of the holiday season, it's important that you are protected and are considerate of others. Please stay safe. "  Our community is stronger when we're all protected. The best way to protect yourself and others from COVID-19 is to get vaccinated. The COVID-19 vaccine is safe, effective, and widely available. The COVID-19 vaccine will protect you from severe illness, hospitalization, and death; and protects vulnerable people in your community who can't get the vaccine. A healthier community starts with you. For more information on the COVID-19 vaccine, call the Montgomery County Office of Public Health at 610-278-5117 or visit https://www.montcopa.org/3660/COVID-19-Vaccine.
DIVINE LITURGY IN YOUR HOME
Since we do not stream services at our church every week, we invite you to click on one of the following links to partake of Badarak at any of the following:
http://www.stleon.org (St Leon Live Stream)
https://www.facebook.com/stvartancathedral (St. Vartan Armenian Cathedral)