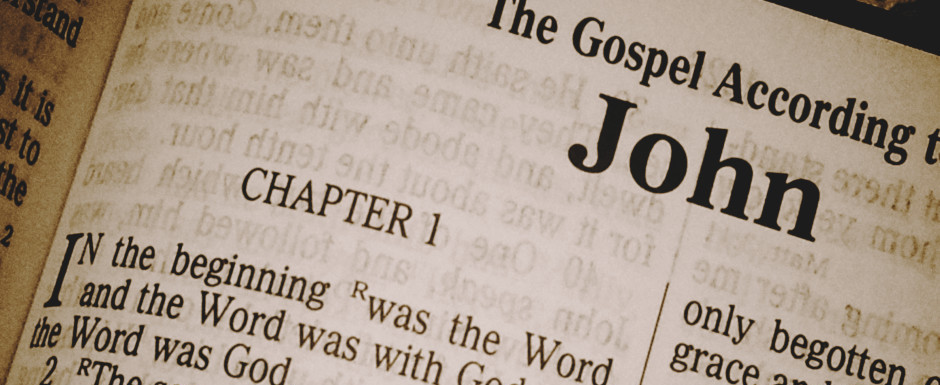 THE SUNDAY MESSENGER
Remembrance of the Prophet Elijah
Church Hours for Sunday, May 30, 2021 will be from 10 to 11 am only with Fr. Hakob Gevorgyan conducting a short service during that time. 
Scripture and Feast Day Notes
From Today's Readings
1 Kings 18:29-46 Elijah's prayer to God brings rain after a long drought, whereas the prayers of Baal's prophets prove futile. This 'contest' is spectacular: 850 pagan prophets against the one prophet Elijah of the one God Yahweh. Discuss/reflect: Where is the one true God competing with the false gods in your life?
2 Kings 2:1-15 The prophet Elijah continues to remind his protégé Elisha that God would soon be taking his master from him. When Elijah is taken up to heaven in a fiery chariot, he drops his cloak to the ground. Elisha picks it up, taps the nearby Jordan river with it, and the water parts for him. God's spirit had descended now upon Elijah's pupil. Discuss/reflect: Have you ever had the mantle of leadership passed on to you? What quality of your mentor did you value most?
James 5:16-20 In these concluding verses of James' epistle, he advises his listeners to confess to and pray for each other, as the "prayer of a righteous person is powerful and effective." He cites Elijah as a man whose prayers were indeed effective. Discuss/reflect: Have you ever helped someone make a better, more God-pleasing decision?  Consider the far-reaching consequences!
Luke 4: 25-30 Jesus is in a synagogue in his hometown of Nazareth. To the congregation's amazement, he famously declares that no prophet is accepted in his hometown. He cites the examples of the prophets Elijah and Elisha whose healings were more readily accepted by non-Jews. So angered by this, the people drive him to the edge of a cliff to throw him down; but Jesus manages to leave them peacefully. Discuss/reflect: Perhaps we have more in common with this congregation of two thousand years ago than we think. Is there anything about what Jesus teaches that makes you so uncomfortable you would rather drive him out of your life?
Today is the Remembrance of the Prophet Elijah
Tomorrow, St. Hripsime and her companions
St. Hripsime and the community of nuns traveling with her (led by St. Gayane) are the unsung heroines of the Christianization of Armenia. Fleeing persecution from the Emperor Diocletian in the late 3rd century AD, they escaped to Armenia and settled in Vagharshapat. King Drtad himself then pursued the beautiful Hripsime only to be rebuffed by the devout young woman. The 5th century historian Agathangelos recorded her story along with St. Gregory's, vividly describing the physical battle between her and the king. In his new book, Women Too Were Blessed: The Portrayal of Women in Early Armenian Christian Texts, scholar David Zakarian speaks of the fight as significant on two levels: Christian virtue and faith overpowering paganism and a powerless young woman physically defeating a tyrannical king. In the renowned icon (a copy of which adorns a side altar in the St. Nersess Seminary chapel), Hripsime is depicted as triumphant and glorified. What one rarely notices is how she tramples upon the head of King Drtad who brandishes a useless sword. One of the first things St. Gregory did was build shrines over the relics of the fallen Hripsime and Gayane and their fellow nuns. Two churches in their names stand near Holy Etchmiadzin to this day. Reflection: Pray for these beloved saints, grateful for the heroic martyrdom that inspired a nation's faith.
   Department of Christian Education/Diocese of the Armenian Church of America (Eastern)/elisea@armeniandiocese.org
"Lord, the God of heaven, the great and awesome God, who keeps his covenant of love with those who love him and keep his commandments, let your ear be attentive and your eyes open to hear the prayer your servant is praying before you day and night…." (Nehemiah 1:5–6).   Prayers are requested for Ethel Terzian, Taron Poghosyan, Alice Charles, Theodora Mirakian, Leslie Movsesian & Larry Grocott.
Please note that all parishioners are required to wear a mask at all times anywhere in the Church building or on the Church grounds. If you need a mask, we will be glad to provide you with one. No exceptions.
COUNTRY STORE IS OPEN AND READY FOR BUSINESS:  We are well stocked in our store and invite you to come in after church most Sundays or place an order for pickup with Lorraine Damerjian @ 215-572-8465. 
MEN'S CLUB NEWS – The May 200 CLUB drawing for 2020-21 was completed on 5/23/21. You can see the results on our HTAC Website. Click on: Organizations, Men's Club. –Congratulations to the Winners!
Adult Christian Education (ACE) Upcoming Programs
June 24 – Book Club: "Just Mercy" by Bryan Stevenson, Dn. Armen Terjimanian, Facilitator
We invite you to join us by contacting nancybasmajian@verizon.net for further information or to sign up and receive the link for any or all of these programs.
MEMORIAL DAY GRAVE BLESSING –  If anyone wishes to offer prayers and have a graveside blessing for their loved ones on Monday, May 31, 2021 (Memorial Day), Der Hayr will be available by appointment. Please contact him for additional details at 917-213-8658 (cell) or in person at church.
DIVINE LITURGY IN YOUR HOME
Since we do not stream services at our church every week, we invite you to click on one of the following links to partake of Badarak at any of the following:
https://www.facebook.com/SSSMAAC/live/ (St. Sahag & St. Mesrob Armenian Church)
http://www.stleon.org (St Leon Live Stream)
https://www.facebook.com/stvartancathedral (St. Vartan Armenian Cathedral)
http://www.holy-martyrs.org (Holy Martyrs Live Stream)
ASA OPEN HOUSE: Interested in finding out more about ASA for your child?
We welcome the opportunity to meet with you, answer any questions and guide your family through the admissions process. Though our campus is open, due to safety concerns in light of COVID-19 we are unable to welcome visitors to campus during school hours. We have transitioned our spring open house and tours into virtual zoom/phone meetings as well as after-hours tours. Email Legna Santerian at lsanterian@asaphila.org to schedule a tour – just for your family!
We look forward to meeting you and introducing you to the Armenian Sisters Academy!

Check out our video at https://www.youtube.com/watch?v=Wevb1U3tAnI 

Legna
HAVE A HAPPY & SAFE MEMORIAL DAY!