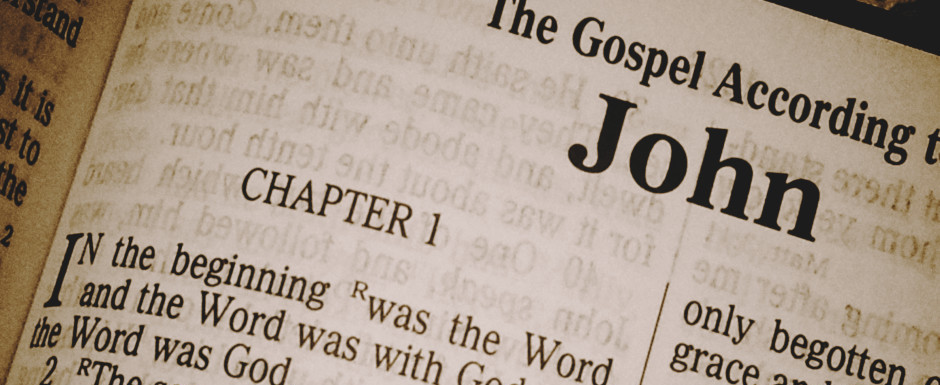 THE SUNDAY MESSENGER
November 21, 2021

Presentation of the Holy Mother-of-God to the Temple
 COVID UPDATE:  August 23, 2021, The Montgomery County Office of Public Health advises that masks should be worn in public indoor settings regardless of vaccination status. Please exercise your best judgment and caring for everyone in our Church community. Thank you   
Scripture and Feast Day Notes
From Today's Readings
Luke 11:1-13 As they observe Jesus once again in prayer, His disciples ask Him to teach them how to pray. Amazing isn't it?  With all the healings and miracles Jesus had performed, the one thing they wanted to learn from Him was this. Surely they had noticed how often He withdrew to pray and the effect it had on Him each time. He gives them what has come to be known as "the Lord's Prayer" and offers examples of how the Father is always responsive to the prayers of a sincere and faithful heart. Discuss/reflect: Look up these verses (not exhaustive!): Matthew 14:19, 23; 19:23, Mark 6:41, 14:32, Luke 5:16, 6:12-13, 9:18, 9:28, 11:1, John 11:41, 17:1-26 and read them aloud as you do. They reveal the Lord's habit of frequent solitary prayer or giving thanks before a meal, at an important moment, or for others. Reflect on words that speak to you, i.e. withdraw, solitary, thanks, etc. How do they figure in your life?
Phil 4:8-24 From prison in Rome, St. Paul writes his poignant letter to the Philippians and concludes by exhorting them to live their faith: to dwell only on what is true, noble, pure, and right and thereby find abiding peace in God.  Having experienced both great need and great comfort, He has found contentment in any situation, able to do "everything through Him who gives me strength." Paul thanks the community for sharing in his troubles and supporting him throughout. Discuss/reflect: What do you learn from Paul in this passage about contentment and giving and receiving help from others? Are you content?
Isaiah 29:11-20 A warning to the city of Jerusalem whose people are uncomprehending (vv 11-12) and hypocritical (v 13). Those who hide from the Lord – thinking their deeds will go undetected – will come to nothing. The deaf and blind will soon hear and see His glory and the meek and poor rejoice. Discuss/reflect:  Can you think of a time you honored God with your lips but your heart was far from Him? (v.13)
Today is the Feast of the Presentation of St. Mary to the Temple
The early life of St. Mary does not appear in the Gospels. According to the apocryphal Gospel of James, however, we learn that her parents Sts. Joachim and Anna had prayed that they might have a child and made a solemn promise that if God were to bless them with one, they would dedicate him or her to His service. A daughter, Mary, was born to them, and they did not forget their vow. When Mary was three years old, her parents took her to the Temple where she was dedicated and where she stayed in the care of devoted women until she was betrothed at about the age of twelve. She herself would be a greater temple – a place where God would dwell –  than any made by hands. This Feast Day is "immoveable," meaning that it is celebrated on the fixed date of November 21 regardless of the day of the week on which it might fall. Reflection: In the Gospel of James, Anna holds her miracle baby girl and sings a song of praise and thanksgiving. Have you ever thanked God with a song? Think of something for which you are grateful. Sing to the Lord about it! 
     Department of Christian Education/ Diocese of the Armenian Church of America (Eastern)/ elisea@armeniandiocese.org
"Therefore I want the men everywhere to pray, lifting up holy hands without anger or disputing." (1 Tim 2:8). Prayers are requested for the families of the soldiers killed in the 44-day Artsakh war, the soldiers who are struggling through catastrophic injuries suffered, and those who are still being held as prisoners of war all these months later; Ethel Terzian, Taron Poghosyan, Alice Charles and Larry Grocott.
REQUIEM SERVICES: Karasoonk (40th Day memorial Service) today will be for:
–DORIS ALAHVERDE on the 40th Day of Her eternal life requested in loving memory by her family.
Hokehankist today will be for: 
– NIKOLAI SAHAKYAN requested in loving memory by the Sahakyan Family.
– LENO BAKUNTS requested in loving memory by the Bakunts Family.
 Children's Sermon: Q and A with Der Hayr – In lieu of Fr. Hakob's sermon this Sunday, he will be responding to questions submitted to him by our Church School students. We welcome their presence at Liturgy and hope our congregants will be heartened by their inquisitiveness about their faith. . . and perhaps learn something in the process!
COFFEE HOUR today is hosted by the Sahakyan and Bakunts Families in loving memory of NIKOLAI SAHAKYAN & LENO BAKUNTS.
COUNTRY STORE IS OPEN AND READY FOR BUSINESS:  We are well stocked in our store and invite you to come in after church most Sundays or place an order for pickup with Lorraine Damerjian @ 215-572-8465. 
Lunch with Santa: December 5th following church services.  All are welcome.  Please complete the online form for registration so we know how many to expect: https://tinyurl.com/HolyTrinitySanta Deadline for Reservations is 12/4/21.
Seeking Part-time Organists – the Choir of Holy Trinity is looking for multiple talented musicians who would be seriously interested in playing the organ for the Sunday morning Divine Liturgy (Badarak) on a rotating schedule. Organ lessons will be provided to the interested candidates, along with one-on-one direction from a senior choir person.  For further information, contact Karinne Andonian @ karinne.hov@gmail.com.
REMINDER: According to the Diocesan Bylaws, membership dues are to be paid no later than December 31st each year in order to be a member in "good standing" and to be eligible to vote at the annual assembly. Any monies received after that date will be applied to the new year.  For any questions regarding your status, please call the church office.
HOLY TRINITY ZOOM BOOK CLUB:  Join us on Thursday evening, December 2 at 7:00 for a lively discussion on The Lion, the Witch and the Wardrobe, an enchanting children's story written by C.S. Lewis.  Discover why an adult book club is reading this classic written especially for young people. What is the message? Emily Terjimanian will facilitate our conversation.  All those interested should contact nancybasmajian@verizon.net to receive the Zoom link. Invite a friend!
CHRISTMAS COOKIE SALE – The Daughters of Vartan, Philadelphia Chapter, are taking pre-orders for home-made Christmas cookies for $15/box. Proceeds will go towards helping families in need in Armenia. Pickup will be at Holy Trinity Armenian church ONLY on Sunday, December 5 between 1-2pm.  Go to tinyurl.com/xmascookiesale to order.   For any questions, contact: gabriellemeranshian@gmail.com
THE CHRISTMAS SEASON is almost upon us and we offer this suggestion.  Perhaps you could purchase one less gift than usual and instead provide a life-affirming gift to help the special-needs children.  Located in Martuni, the Voskeporik Development Center serves roughly 450 socially vulnerable children from 17 surrounding villages. Without reliable transportation, many of them are not able to access therapy as much as they should. Ayo! is raising funds to help Voskeporik suprise the children with an all-terrain vehicle by Christmastime! Donate and follow the progress of Ayo!'s #SafeRide campaign on its website (https://www.weareayo.org/home) and Facebook page.
The Armenian Sisters Academy, Radnor PA. Has an immediate opening for a full-time toddler care teacher. If interested please contact Doreen Yeremian. 6106134733
Message from Montgomery County: Our community is stronger when we're all protected. The best way to protect yourself and others from COVID-19 is to get vaccinated. The COVID-19 vaccine is safe, effective, and widely available. The COVID-19 vaccine will protect you from severe illness, hospitalization, and death; and protects vulnerable people in your community who can't get the vaccine. A healthier community starts with you. For more information on the COVID-19 vaccine, call the Montgomery County Office of Public Health at 610-278-5117 or visit https://www.montcopa.org/3660/COVID-19-Vaccine.