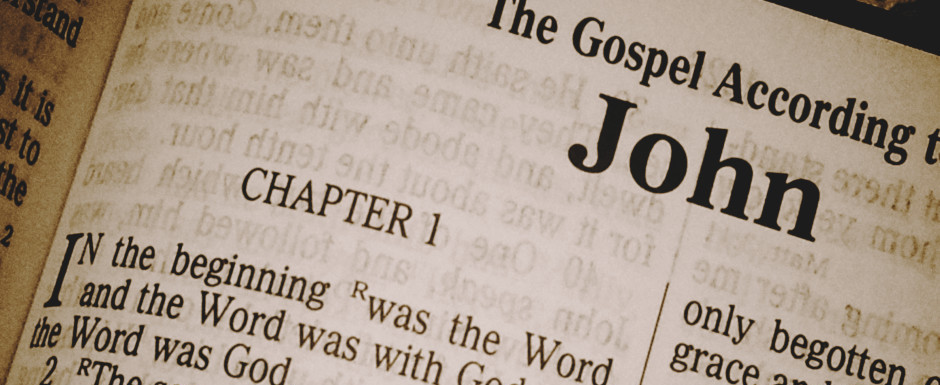 THE SUNDAY MESSENGER
July 4, 2021

Paregentan of the Fast of the Transfiguration
Independence Day
 COVID UPDATE:  As the law in Montgomery County has evolved, people fully vaccinated against COVID-19 can resume indoor and outdoor activities without wearing a mask or socially distancing. Masks are still required for vaccinated and unvaccinated individuals in crowded indoor areas. Please exercise your best judgment and caring for everyone in our Church community.   
Scripture and Feast Day Notes
From Today's Readings
Matthew 14:13-21 Hearing of his cousin John's execution, Jesus withdraws in solitude but becomes immediately compassionate towards the crowds that follow him. He heals the sick and when the disciples tell him it is late and the people must be sent away to find food, he asks them to feed the crowd themselves. With just two fish and five loaves of bread, Jesus feeds more than 5,000, giving thanks and breaking the bread in a moment that foreshadows the Last Supper. The twelve baskets of leftovers point to the Messianic banquet in the final coming of the Kingdom. Discuss/reflect: Prayerfully read and then retell in your own words the miracle recounted in today's Gospel reading. What does this story tell you about Jesus' power in our lives?
Romans 11: 13-24 St. Paul addresses the Gentiles whom he has helped bring to Christ, admitting that he had hoped to prompt envy in the Jews that they might also follow Jesus. Gentiles who count themselves among the faithful must remember that they have been grafted on to an ancient tree (Judaic roots) from which unbelievers have been trimmed. Rather than be arrogant, these new believers should realize that they can just as easily be cut from the tree because of unbelief. Discuss/reflect: Paul warns believers against thinking they have a better, stronger faith than others. Do churches and individuals exhibit this judgmental behavior today?
Isaiah 3: 1-11 Isaiah continues to convey God's displeasure with the prideful people of Judah and Jerusalem; He warns of disorder and even chaos because "their words and deeds are against the Lord, defying His glorious presence…" (v 8) Discuss/reflect: What things make up Judah's "supply and support" that the Lord is taking away? (3:1) What people, what things bolster your life? Do any of them keep you from God?
Today is the Paregentan of the Fast of Transfiguration
The church prepares to celebrate one of the five major feasts next Sunday, July 28, with a week of fasting preceded by a "paregentan" or day of celebration (lit: 'good-living'). Fasting before a major feast is a lost practice for most Christians. How unfortunate since this signifies that the feast itself has lost both its historic and timeless impact on our lives. With prayer and other spiritual disciplines, fasting is a way of getting the entire body and soul ready for an important church event. Paregentan days precede fasts throughout the church year; the greatest season of fasting – Great Lent – is launched by the greatest Paregentan: "Poon Paregentan." Reflection: In preparation for the Feast of the Transfiguration prayerfully read about it as recounted in Matthew 17:1–8, Mark 9:2–8, Luke 9:28–36. What unique detail appears in Luke 9:28-29 (compare with opening verses in the other Gospels)? What might this tell us about prayer?     
   Department of Christian Education/ Diocese of the Armenian Church of America (Eastern)  elisea@armeniandiocese.org
"Therefore I want the men everywhere to pray, lifting up holy hands without anger or disputing." (1 Tim 2:8). Prayers are requested for the families of the soldiers killed in the 44-day Artsakh war, the soldiers who are struggling through catastrophic injuries suffered, and those who are still being held as prisoners of war all these months later; Ethel Terzian, Taron Poghosyan, Alice Charles, Leslie Movsesian, Larry Grocott and Doris Alahverde.
COFFEE HOUR: Please join the Santerian family in celebrating Merle's 85th birthday at coffee hour, following Badarak, on July 11th.  If you plan to attend, kindly email Kim at ks96dd@comcast.net. Thank you!
COUNTRY STORE IS OPEN AND READY FOR BUSINESS:  We are well stocked in our store and invite you to come in after church most Sundays or place an order for pickup with Lorraine Damerjian @ 215-572-8465. 
MEN'S CLUB NEWS – The June 200 CLUB drawing, the final for 2020-21, was completed on 6/13/21. You can see the results on our HTAC Website. Click on: Organizations, Men's Club. –Congratulations to the Winners!
 Tickets for the 2021 – 22 season will be sent out in August.
The Armenian Sisters Academy, Radnor PA. Has an immediate opening for a full-time toddler care teacher. If interested, please contact Doreen Yeremian. 6106134733
DIVINE LITURGY IN YOUR HOME
Since we do not stream services at our church every week, we invite you to click on one of the following links to partake of Badarak at any of the following:
https://www.facebook.com/SSSMAAC/live/ (St. Sahag & St. Mesrob Armenian Church)
http://www.stleon.org (St Leon Live Stream)
https://www.facebook.com/stvartancathedral (St. Vartan Armenian Cathedral)
http://www.holy-martyrs.org (Holy Martyrs Live Stream)
ASA OPEN HOUSE: Interested in finding out more about ASA for your child?
We welcome the opportunity to meet with you, answer any questions and guide your family through the admissions process. Though our campus is open, due to safety concerns in light of COVID-19 we are unable to welcome visitors to campus during school hours. We have transitioned our spring open house and tours into virtual zoom/phone meetings as well as after-hours tours. Email Legna Santerian at lsanterian@asaphila.org to schedule a tour – just for your family!
We look forward to meeting you and introducing you to the Armenian Sisters Academy!
Check out our video at https://www.youtube.com/watch?v=Wevb1U3tAnI
Legna
HAVE A HAPPY & SAFE INDEPENDENCE DAY!