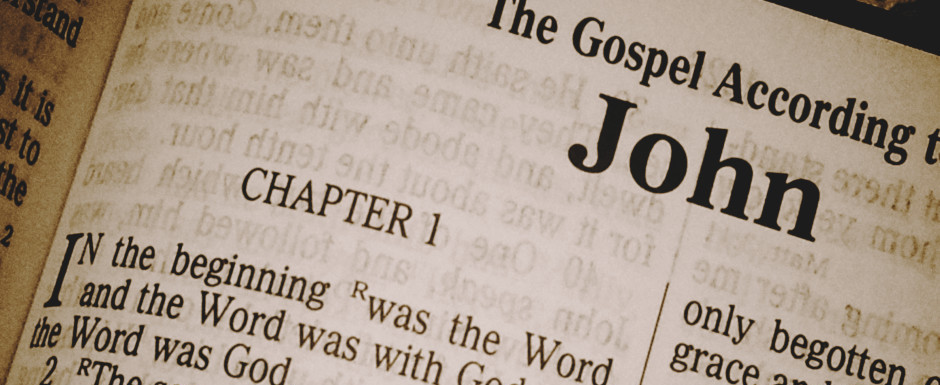 THE SUNDAY MESSENGER
September 18, 2022

Paregentan of the Fast of the Holy Cross of Varak
Scripture and Feast Day Notes
From Today's Readings
Mark 10:1-12 Since divorce was easily obtainable by Jewish men in 1st century Palestine, Jesus had a particular point to make when He spoke about the sanctity of the marriage vow. Discuss/reflect: Deuteronomy 24:1 confirms that a husband could simply write his own certificate of divorce and dismiss his wife from the marriage. Jesus reminds the Pharisees that when God created men and women, He created them to be together and that what He intended for them should be honored. The Armenian Church takes the importance of marriage so seriously that while it acknowledges that there might be compelling reasons for a marriage to be dissolved, it is a sad event that calls for thoughtful reflection. Second marriage rituals have a penitential character. Do you think marriage is important for happiness? What qualities are essential for that relationship to thrive?
2 Corinthians 10:18-11:10 St. Paul defends his teaching against those who preach a different "gospel;" his witness is always focused on Jesus Christ. He humbly does what he can to support himself in his work, thus avoiding being a burden. Discuss/reflect: St. Paul proposes a metaphor of marriage when he says (v. 2), "I promised you to one husband, to Christ…" What does this suggest about our relationship with our Lord?
Isaiah 14: 3-17 These verses refer to the fall of Babylon (Babylon had taken the Hebrews into captivity in a catastrophic episode known as the Babylonian Exile, c 587-537 BC) and eloquently sing of how the mightiest, the most terrible rulers are eventually in their graves, defeated by death. Discuss/reflect: What might the "pomp" and the "noise of harps" (v.11) be for you in your life, meaning, what do you take pride and pleasure in that might actually be distracting you from God and that is destined to end unlike God's eternal love?
Tuesday, September 20, commemorates St. Shushan
Shushan was the daughter of the Armenian national hero and saint Vartan Mamigonian and wife of Varsken, a nobleman of Armenian/ Iranian descent who renounced Christianity in favor of Mazdeism to secure his position with the ruling Persians. Varsken demanded the same from his wife and when she refused, he had her imprisoned and tortured for seven years. To her last breath, she proclaimed Jesus as her Lord and Savior. Strengthening her in her resolve were a relic of Christ's cross and a gospel that she had received as a gift from her grandfather, the renowned Catholicos Sahag Bartev. She died in 458 AD at the age of 45. She is honored as well in the Georgian Orthodox Church; the account of her martyrdom is the oldest extant work of Georgian literature. Reflection: Describe your relationship with the Lord. Would it be easily abandoned in the face of adversity?
REQUIEM SERVICES: Karasoonk (40th Day memorial Service) today will be for:
LORI LUCY AGHAZARIAN on the 40th Day of Her eternal life requested in loving memory by Lucy Aghazarian and Aram Alan Aghazarian, family and friends.

CAROL YOUSEFF on the 40th Day of Her eternal life requested in loving memory by Requested by Markrid and Nazareth Keshishian

OHANES OSKANIAN on the 40th Day of His Eternal life requested in loving memory by the Oskanian family.
REQUIEM SERVICES: Hokehankist today will be for:
YESTER ERGENIAN (20th Anniversary of Her eternal life) requested in loving memory by Markrid and Nazareth Keshishian; Arousiag Keshishian and Family.

VERGIN TASHOIAN (3rd Anniversary of his Eternal life , Requested by Markrid and Nazareth Keshishian ( cousin)

BERJOUHE PAROONAGIAN GALLO (6th Anniversary of Her eternal life) requested by Carol Temoyan & Family and George & Linda Paroonagian & Family.
 ALTAR FLOWERS – donated today by Mrs. Carol Temoyan and family, and Mr. George Paroonagian and family in loving memory of Berjouhe Paroonagian Gallo
Also donated in loving memory of Ohanes Oskanian by the Oskanian Family.
ALTAR CANDLES – are donated today in loving memory of Ohanes Oskanian by the Oskanian Family
COFFEE HOUR – is sponsored by the Oskanian Family and Lucy Aghazarian & Aram Alan Aghazarian in memory of their loved ones.
COUNTRY STORE – We invite you to come visit us after church most Sundays.  See Liz or Jeanette. If you wish to place an order for pickup, contact Lorraine Damerjian @ 215-572-8465, and she can help you with that.
Seeking Part-time Organists – the Choir of Holy Trinity is looking for multiple talented musicians who would be seriously interested in playing the organ for the Sunday morning Divine Liturgy (Badarak) on a rotating schedule. Organ lessons will be provided to the interested candidates, along with one-on-one direction from a senior choir person.  For further information, contact Karinne Andonian @ karinne.hov@gmail.com.
A NOTE OF URGENCY FROM DER YEPREM KELEGIAN
An elementary school in Siunik, 500 yards from the Azeri border needs a bomb shelter.  They have no safe place for them and the villagers to hide in case of gunfire or shells.  The school is in Nerkin Khndzoresk.  Google map so that you can get a "picture" of the valiant villagers who are holding onto our land.  Then click and donate to protect our vulnerable children.  http://www.weareayo.org
CHURCH SCHOOL OPENING TODAY:  We are thrilled to inform our faithful, especially our young families, that Church School is back and IN PERSON!  Both the Language Education and Christian Education divisions of our school will hold Registration today, Sunday, September 18 starting at 10:30 in the church lobby—there is no registration or book fee. It will also be the first day of class for our Christian Education program.
Help us spread the word—every child is welcome. After Badarak, our faithful are invited to join us outdoors for pizza and ice cream/water ice!
September 21-Book presentation by Adrienne G. Alexanian on her father's memoir Forced into Genocide: Memoirs of an Armenian Soldier in the Ottoman Turkish Army
Wednesday 7:00 PM – 9:00 PM   Armenian Martyrs' Congregational Church
100 N. Edmonds Avenue Havertown, PA (610) 446-3330   office@amccpa.org
There are no other books in literature on this aspect of the Armenian Genocide. The book contains rare documents and pictures which will be shown during the presentation. Book signing during the reception. All proceeds will be donated to the AMCC.
September 22 –  Zoom Book Club – our Book Club will discuss an exciting novel—it's historical fiction, a thriller, and a not-be-to-missed page turner! Written by Amor Towles, A Gentleman in Moscow has been chosen as the Best Book of the Year (2016) by The Washington Post, The Chicago Tribune, and the Philadelphia Inquirer, among other publications. We will meet at 7:00 via Zoom with our facilitator, Nancy Basmajian. To receive the Zoom link, go to nancybasmajian@verizon.net.
September 28   –  SOLD OUT!!
The Paint & Sip event on September 28 has been filled to our capacity.  Thank to you all who signed up so promptly and enthusiastically.
MARK YOUR CALENDARS to attend the Philadelphia Inter-Communal gathering on Sunday, October 9 at 3 pm, which will take place here at Holy Trinity.
BIBLE BASICS—Wednesday evenings: October 5, 12, 18, 26 at 7:00 pm via ZOOM
If you feel your knowledge of Scripture is inadequate or if you have questions about the sacred writings of God's people and its role in our lives, this 4-week program is perfect for you.  Join our Senior Deacon, Albert Keshgegian as he guides us through an interactive look at the basics of the Bible. To sign-up and get the Zoom link, go to nancybasmajian@verizon.net.
OCTOBER 22 and 23 – HARVEST BAZAAR After a 3 year hiatus, please join at for our Harvest Bazaar and food festival. Saturday 1 -7 pm, and Sunday after church until 4pm. Take out is available.
LOST AND FOUND – Please take a look at the coat racks in the hallway as we have begun to accumulate miscellaneous pieces of clothing.  We will be donating any remaining items to charity in December.