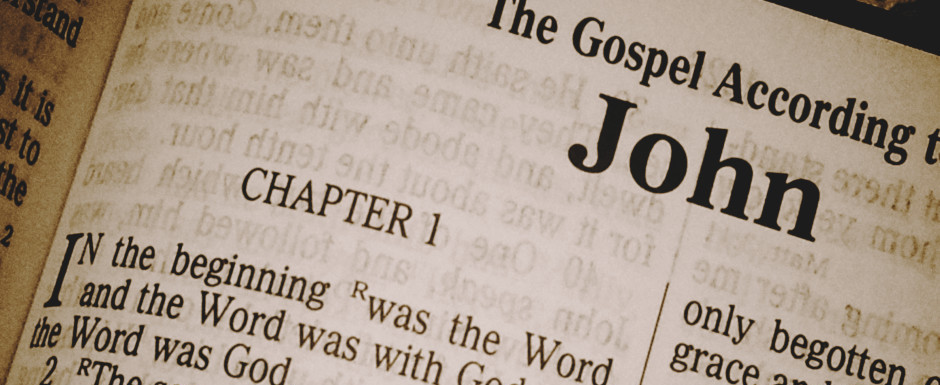 THE SUNDAY MESSENGER
August 6, 2023

Paregentan of the Fast of the Assumption
In the absence of Fr. Hakob who is leading a pilgrimage to Armenia, Badarak will not be celebrated, but a Deacon service will take place, led by Senior Deacons, Dr. Albert Keshgegian and Dr. Garo Garibian.  All are welcome.
Scripture and Feast Day Notes
From Today's Readings
Mark 2:1-12 Four friends of a paralyzed man, unable to get through the crowds in a home where Jesus is teaching, lower him from a hole in the roof so that he might be healed. By first forgiving the man's sins, Jesus is boldly declaring His divinity since God alone can forgive sin; such forgiveness better reveals His identity as the Son of God than do the miracles He performs. This spiritual healing is immediately followed by a physical cure: the man rises up and walks. Discuss/reflect: Notable in this story is the determined action of four men to bring their friend to Jesus for healing. No obstacle deterred them. Has the strong faith of others ever helped you grow closer to God? How might your committed faith help someone else experience spiritual healing?
1 Corinthians 13:11-14:5 St. Paul has already outlined the need for us to discern our spiritual gifts so that we might serve the common good and affirmed that without love none of these gifts are effective. Here he reminds us that we are like children until we mature spiritually: only then will we see that love outlasts even those things that seemingly endure forever such as faith and hope. In praising prophecy over the gift of tongues, he praises that gift which serves others rather than one's self. Discuss/reflect: In what ways do you think you talk, think, and reason like a child (v.11) when it comes to God?
Isaiah 7:1-9 Facing an impending attack from their enemies, the people of Judah were filled with fear (v.2). God instructs Isaiah to tell their king Ahaz to have courage and be firm in his faith for "Unless your faith is firm, you shall not be firm!" (v. 9) Discuss/reflect: What situation are you facing that frightens you now? What makes it difficult for you to trust God for strength and guidance?
Saturday, August 12, is the Feast of Shoghagat
Shoghagat might best be translated in a phrase: "rays of light descending as droplets from heaven." The term and the Feast Day derive from St. Gregory's vision as recorded in the 5th century history by Agathangelos. In that account, we read how King Drtad and the nobles fasted and repented, listening attentively to St. Gregory's every word as he taught them the long history of God's plan of salvation for humankind. He shared a momentous vision he had seen: of light flowing to the earth, of Jesus striking the ground with a golden hammer, angels, thunderous sounds as the firmaments opened and springs gushed forth, columns of cloud and fire. It was on that site that he understood he was to build a Cathedral (Etchmiadzin, lit. "where the Only-Begotten descended) and chapels to Sts. Hripsime, Gayane, and their sister nuns. Since the Mother Cathedral is dedicated to St. Mary, the feast is always observed on the Saturday preceding the Assumption.
COFFEE  HOUR – There will be no coffee hour today.
Blessing of the Grapes: This year the Feast of the Assumption of the Holy Mother-of-God will take place next Sunday, August 13.  Anyone wishing to make a donation toward grapes should contact the church office no later than August 7th
Far Update:  Ayo has just launched its new project #HikingForAll! ARI, a local mountaineering group, and Arvestaran, a center for children with special needs, have teamed up to design a hiking program specifically tailored for children on the autism spectrum. This is a first of its kind initiative in Armenia, where inclusion is slowly blossoming. In addition to trips, the team will organize trainings to ensure that more Armenian guides can work effectively and in a dignifying manner with kids with special needs. Nature is for everyone! Learn more and contribute to the movement here: www.weareayo.org/home.
Attention Graduates! The next issue of the LOOYS will feature our graduates (all levels) and we invite you to submit your own details for inclusion. Write-up should include: full name, parents' names, name of institution, grade level or degree achieved, activity involvement (church or school), and future plans (further education/work/other). Please include a picture (in high resolution color), if possible. Everything should be sent to choirboss@hotmail.com by August 15, 2023.
~~~~~~~~~~TODAY'S EVENTS~~~~~~~~~~
Deacon service led by Senior Deacons, Dr. Albert Keshgegian and Dr. Garo Garibian. All are welcome.
Aug 13 – Feast of the Assumption of the Holy Mother-Of-God (Grapes Blessing)
Sept 10 – Blessing of Grandparents
Sept 17 – Feast of the Exaltation of the Holy Cross
Sept 21 – Armenian Independence Day
Sept 21 – Zoom Book Club
Sept 24 – Church School Begins
— 10:30 am – Registration for Christian Education Classes and Language Education Classes starts in the Fellowship Hall lobby
— 11:15 am – Christian Education Classes begin.
— 12:15 pm – Pizza Party for students
Oct 1 – Feast of the Holy Cross of Varak
Oct 1 – 10:30 – Armenian Language Classes begin
Oct 1 – 11:15 am Christian Education Classes continue