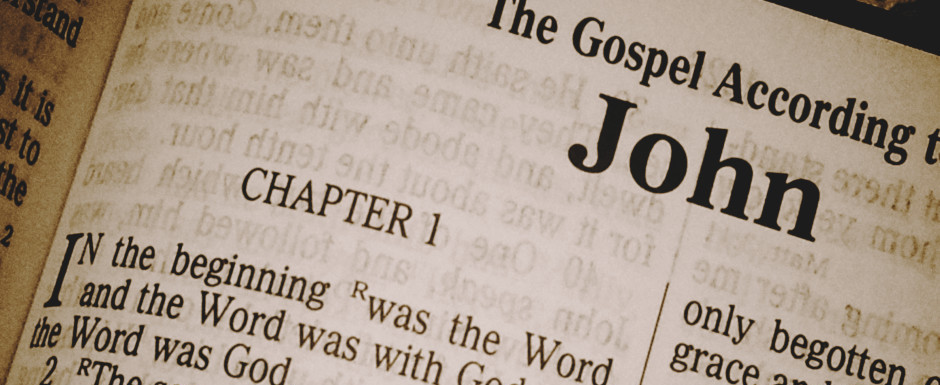 THE SUNDAY MESSENGER
September 5, 2021

Paregentan of the Fast of Exaltation
 COVID UPDATE:  August 23, 2021, The Montgomery County Office of Public Health advises that masks should be worn in public indoor settings regardless of vaccination status. Please exercise your best judgment and caring for everyone in our Church community. Thank you   
Church Services on Sunday, September 5, 2021
We wish to inform our faithful that church will be open this coming Sunday from 10:30 -11:30 am only, during which time Der Hakob will conduct a Morning Service.  This time will also allow for personal prayers and candle-lighting. We pray for everyone's safety during this upcoming holiday weekend.
Scripture and Feast Day Notes
From Today's Readings
Isaiah 13:1-11 This oracle against Babylon points to its destruction on "the day of the Lord," the day of God's judgment. The sound of advancing armies and genuine human terror is vividly described. The cosmos shares in the agony as the heavens darken. Discuss/reflect: Throughout Scripture, Babylon stands for arrogant pride (Isaiah 47:8: "I am and there is none besides me.") and godlessness. God musters an army from the "ends of heaven" against this – a terrifying image! What 21st century phenomena speak of arrogant human pride?
2 Corinthians 7: 4-16 Paul's spirit is comforted by the fact that rather than being distressed by a letter he had sent them, the Corinthians were prompted to repent. They embrace Titus and feel only concern and love for Paul. "I rejoice…!" exclaims a relieved and encouraged apostle. "Godly sorrow," he declares, brings an eager desire to be better; worldly sorrow leads only to fruitless regret.  Discuss/reflect: The literal phrase in Greek for "Godly sorrow" is "what God sees as sorrowful." Can you think of a time when godly sorrow motivated you to make a real change in your life?
Mark 7:31-37 A deaf mute from Decapolis, the predominantly Greek region of 1st century Palestine, is brought to Jesus by caring people who seek His healing. Jesus takes him away from the crowd and first touches his ear and then, using His own saliva, touches his tongue, looking heavenward as He heals the man. Discuss/reflect: As in other healing stories, here we see again how people are brought to Jesus by others who are convinced that He can change lives. Think of a time someone brought you closer to God's healing touch. Thank them in prayer.
Wednesday, September 8: Feast of the Nativity of the Holy Mother of God
Although not recorded in Scripture, Mary's birth and upbringing are mentioned in early Christian sources such as the Infancy Gospel of James. James recounts the longing of Sts. Joachim and Anne for a child; they find comfort in the story of Isaac's birth to the elderly Abraham and Sarah. Joachim fasts for 40 days and nights; Anna wraps herself in mourning clothes and sits in her garden praying fervently. After angels appear to them
both assuring them of a child, Anna runs up to Joachim and, filled with emotion, "hung on his neck" exulting "The Lord has blessed me abundantly!" In joy and gratitude, they promise the child to the Lord and when Anna gives birth and learns it's a girl, she names her Mary. So fervent was their desire for holiness, that as Mary took her first steps, they vowed not to let her walk on anything impure until she was dedicated to the Temple and so created a ritually sacred space for their beloved daughter. Reflection: James describes Sts. Joachim and Anne as a very human couple who loved God, one another, and their daughter with tenderness and devotion. How might their example be instructive for us in learning how to hear God's plan for our lives?
    Department of Christian Education/Diocese of the Armenian Church of America (Eastern)/elisea@armeniandiocese.org
"Therefore I want the men everywhere to pray, lifting up holy hands without anger or disputing." (1 Tim 2:8). Prayers are requested for the families of the soldiers killed in the 44-day Artsakh war, the soldiers who are struggling through catastrophic injuries suffered, and those who are still being held as prisoners of war all these months later; Ethel Terzian, Taron Poghosyan, Alice Charles, Leslie Movsesian, Larry Grocott, Doris Alahverde and Genevieve Miller.
REQUIEM SERVICES: Hokehankist today will be for:
– Very Reverend Father Maghakia Amiryan requested by Bishop Daniel Findikyan, Primate

– Asadoor Sarajian (35th Anniversary of His Eternal Life) & Mary Sarajian (12th Anniversary of Her Eternal Life) and Jacob Oskoian (16th Anniversary of His Eternal Life) & Miriam Oskoian (47th Anniversary of Her Eternal Life).  Requested in loving memory by Kim and Larry Der Hagopian.

– Eprem Gharibyan, Roza Gharibyan, Anna Gharibyan, Abkar Gharibyan, Vachagan Sargsyan, Shavarsh Kalantaryan, Knarik Kalantaryan, Hamazasp Kalantaryan, Gurgen Khachatryan, Roza Khachatryan, Aida Arzumanyan,  Sirush Ghazaryan & Aramais Ghazaryan requested by Anna Khachaturyan.
MARK YOUR CALENDARS!!!  The invitations have been mailed for the 50th Anniversary Celebration of His Eminence, Archbishop Vicken Aykazian. This special event will be held on Sunday, October 17 and we look forward to an active participation by our community as we show our respect and appreciation for the many years he has devoted to representing The Armenian Church in the faith community in this country and globally. If you prefer, you can reserve your seats by going to www.holytrinity-pa.org/Vicken50. Further information can be obtaining by calling the Church office @ 215-663-1600.
COUNTRY STORE IS OPEN AND READY FOR BUSINESS:  We are well stocked in our store and invite you to come in after church most Sundays or place an order for pickup with Lorraine Damerjian @ 215-572-8465. 
HOLY TRINITY ZOOM BOOK CLUB will meet on Thursday, September 16 at 7:00 pm to discuss "Educated," a memoir by Tara Westover. The conversation will be facilitated by Nancy Hovnanian. All those interested are asked to contact nancybasmajian@verizon.net to receive the Zoom link.
Message from Montgomery County: Our community is stronger when we're all protected. The best way to protect yourself and others from COVID-19 is to get vaccinated. The COVID-19 vaccine is safe, effective, and widely available. The COVID-19 vaccine will protect you from severe illness, hospitalization, and death; and protects vulnerable people in your community who can't get the vaccine. A healthier community starts with you. For more information on the COVID-19 vaccine, call the Montgomery County Office of Public Health at 610-278-5117 or visit https://www.montcopa.org/3660/COVID-19-Vaccine.
DIVINE LITURGY IN YOUR HOME
Since we do not stream services at our church every week, we invite you to click on one of the following links to partake of Badarak at any of the following:
https://www.facebook.com/SSSMAAC/live/ (St. Sahag & St. Mesrob Armenian Church)
http://www.stleon.org (St Leon Live Stream)
https://www.facebook.com/stvartancathedral (St. Vartan Armenian Cathedral)
http://www.holy-martyrs.org (Holy Martyrs Live Stream)
ASA OPEN HOUSE: Interested in finding out more about ASA for your child? We welcome the opportunity to meet with you, answer any questions and guide your family through the admissions process. Though our campus is open, due to safety concerns in light of COVID-19 we are unable to welcome visitors to campus during school hours. We have transitioned our spring open house and tours into virtual zoom/phone meetings as well as after-hours tours. Email Legna Santerian at lsanterian@asaphila.org to schedule a tour – just for your family!
We look forward to meeting you and introducing you to the Armenian Sisters Academy!
Check out our video at https://www.youtube.com/watch?v=Wevb1U3tAnI
– Legna