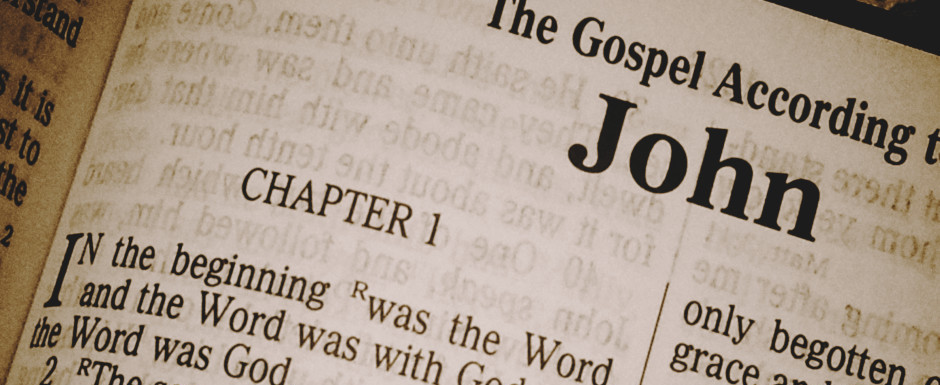 THE SUNDAY MESSENGER
September 10, 2017
Paregentan of the Fast of Exaltation
Commemoration of 318 Pontiffs participating in the Ecumenical Council of Nicaea
This council is the First Ecumenical Council in the history of the Church, which was convened upon the order of the King Costandianos the Great in the town Nicaea near Constantinople, in 325 A. D. 318 prominent pontiffs representing the Universal Church participated in the Council. The reason for convening the council was priest Arios of Alexandria, who preached that Christ was not without beginning, that he was created upon the Will of God before times and centuries, in order the creation of God to be realized by means of Christ. The only one not having birth, the only one eternal and without beginning is God the Father. Son has been created not from the essence of the Father, but from nothing. There was a time when the Son did not exist. Although the Son has received all the virtues of the Father and is adopted, he is not pure as the Father is, he is changeable, as all human beings. Because of such viewpoints of Arios the Divinity of Christ was denied and the entire Christian doctrine was endangered. Archbishop Alexander of Alexandria opposed to Arianism. In his sermons he stressed that God is eternal, and Son is eternal, Father and Son are of the same time. Father does not precede the Son even for a moment, Father has always existed and Son has always existed. The false teaching of Arios is condemned during the first Ecumenical Council and it is declared to be heresy.
Aristakes, son of St. Gregory the Illuminator, also participates in the first Ecumenical Council. The doctrinal formulation adopted by the Council, which is known as Nicene Creed, is brought to Armenia by Aristakes and is presented to St. Gregory the Illuminator. The latter added to it the following passage: "As for us, we shall glorify him who was before the ages, worshiping the Holy Trinity and the one Godhead, the Father and the Son and the Holy Spirit, now and always and unto ages of ages. Amen.".The Nicene Creed, adopted in Nicaea, and the passage added by St. Gregory the Illuminator, are up to date used in the rites of the Armenian Apostolic Church without any change. Aristakes brings to Armenia also 20 canons adopted by the Council of Nicaea, which are also ratified by St. Gregory the Illuminator.
TODAY'S BIBLE READINGS:
2 Corinthians 7: 4-16 (page 166) New Testament
Mark 7: 31-37 (page 39) New Testament – (Please follow the Armenian Reading in your Bible)
Isaiah 13: 1-11 (pages 692-693) Old Testament
Our Prayers Are Powerful. Let us emulate St. Paul, who said, "I do not cease to give thanks for you, remembering you in my prayers" (Eph 1:16). Pray especially for Annabelle (Lee) Alexanian Albert Santerian, Hagop Arzoumanian, Richard Kazigian and Alice Sisian. For those who are struggling with illness, hardship and grief, let us remember them in prayer. Continue to pray for the injustice and inhumanity that continues in the world. Indeed, our prayers are powerful.
A SPECIAL DIRECTIVE FROM OUR PRIMATE is calling on all our Diocesan parishes to hold special collections during Badarak for each of the Sundays of September—starting September 3, and continuing on September 10, 17, and 24—to help provide relief to the affected people of the St. Kevork Church as a result of Hurricane Harvey As explained in the Primate's notice (attached), money will be sent to St. Kevork within the week that it is received, so we ask for your consideration in being compassionate and prompt in supporting this great need. Of equal importance is that we offer our prayers for the families whose loved ones have perished and for ALL PEOPLE suffering devastation because of the storm. Checks should be made out to: Holy Trinity Armenian Church – Memo: St. Kevork Flood Relief.
FELLOWSHIP HOUR: You are invited, long time parishioners, new members, and first time visitors, please join us after Badarak in our lovely hall for Christian fellowship, enjoy a cup of coffee or tea, and greet fellow parishioners and Der Hayr. The coffee hour begins when Der Hayr blesses the table. There are containers available to deposit your trash before leaving the hall. We appreciate your patience, cooperation, and support. Thank you.
We wish to thank all those who participated in our Summer Pot-Luck Coffee Hour on Sundays, making it a great success. Our table was usually overflowing with goodies. We will continue with our regular Fall Coffee Hour, and anyone who wishes to enhance our table is welcomed to do so. We will, as usual, accommodate anyone who wishes to sponsor a Coffee Hour for a Karasoonk (Forty Day), Darelitz (One Year) remembrance of loved ones, or celebrate a special occasion, such as birthdays, anniversaries, etc. As usual, please contact Merle Santerian at 215-947-3777, at least a week ahead of time.
FAR Spotlight: Dental Clinic director, Dr. Sargis Shamoyan, has teamed with FAR Children's Center to provide its beneficiaries with emotional supports as well as routine dental care. Children gain lifetime benefits from developing a daily routine of taking care of their teeth. To learn more about FAR, its mission and programs, please visit http://farusa.org .
PARISH DIRECTORY UPDATE: Have you moved or have new email and phone numbers? Was your information misspelled? Do you attend Holy Trinity but were left out of the Parish Directory last year? Have you joined the Parish since the last directory was issued? We are going to update the Parish Directory. We need your information as soon as possible. If any of the above applies to you please pick up a copy of the Directory form in the Narthex and update it and return it to the Parish Office no later than September 30.
"SAVING THE TOMB" – As caretakers of many of the holy sites in Jerusalem, the Armenians were among those religious groups responsible for helping to restore the Tomb of Christ in the Holy Sepulchre, which necessitated raising the necessary funds to do so. Join us on Sunday, September 17, during Coffee Hour when Dn. Garo Garibian will present the history of the Tomb of Christ along with the fascinating story of the renovation in video and words. He will be joined by Nadia Soghomonian and Gabrielle Meranshian who will share their own personal reflections.
A GENTLE REMINDER – We wish to remind our parishioners that, by order of the Fire Department, no parking is allowed in the Fire Lane, which is the area next to the lawn and the building in the parking lot. In addition, we have noticed cars who have no handicapped placard or identifying license plate parked in the handicapped spaces, especially behind the building, We ask for your courtesy in respecting the rules and leaving the handicapped spaces for those who truly need them.
Room for Five! Our Adult Christian Education ministry is sponsoring a trip to the Philadelphia Museum of Art on Tuesday, September 19 from 1:00 to 3:00 for a presentation on "The Art of Interfaith Understanding." The cost of $10 per person covers the entrance fee, the tour and parking. Space is limited; we currently have room for only five more people. Please contact Nancy Basmajian at nancybasmajian@verizon.net or 215-722-3369 ASAP.
ATTIC TREASURES: If you're cleaning out your closets, we would greatly appreciate donations of your CLEAN & UNDAMAGED gently used items to be sold at the Attic Treasures table during the Harvest Bazaar. No toys, clothing or books (except cookbooks). Desired items are jewelry, women's accessories, housewares, small furnishings, and more, more, more. Attic treasures can be left in the 1st room on the right down the Sunday School hall. Call Ayshe Chakmaklian for more info. at 610-828-2411. If you need a New Jersey pick up call Grace Meranshian at 856-217-9333.
MEN'S CLUB NEWS "200 CLUB" – THERE ARE ONLY 7 RAFFLE TICKETS REMAINING FOR THE UPCOMING SEASON. A one-time donation of $100 will entitle you to eight (8) monthly drawings, with five winners drawn each month. Your ticket number could be a winner more than once this coming season! The first drawing will take place in November 2017 and the last in June 2018. Prizes range from $100 to $1,000 and your chance of winning is much better than the Lottery! See Larry DerHagopian or Mick Paretchan after church service today.
THE NICENE CREED/ HAVADAMK – This is the Profession of our Faith which is recited every Sunday moments after the Gospel is read from the altar. Sometimes it is sung, but more often it is recited by the Deacons and/or the Choir. We invite you to affirm your own "Profession of Faith" by reciting along with us. God longs for all of us to express our faith and devotion to Him.
CHURCH CALENDAR (please mark your calendars)
September
Sept 10 Church School Registration
Sept 17 Jerusalem: Restoring the Tomb
Sept 19 The Art of Interfaith Understanding (Art Museum tour)
Sept 24 A Journey to Historic Armenia (Rev. Flora Keshgegian)
Oct 1 Instructed Liturgy & Dn. Albert Book Reception
Oct 15 Inter-communal Program
Oct 20 Growing Up Armenian in the Diaspora
Oct 27-29 Harvest Bazaar
Nov 5 The Divine Liturgy: A Simultaneous Translation
Nov 12 Godparents Sunday
Dec 3 – Stewardship Sunday
Dec 10 Honoring Our Pastor
Dec 17 Breakfast with Santa
Dec 31 Pomegranate Sunday
If you know of anyone who is a shut-in, or ill and would like a visit from Der Hayr, please call the office and give their name to Maggie our church secretary.
THE KISS OF PEACE: After the gifts of the Eucharist are brought to the Altar Table, the deacon proclaims, "Greet one another with a holy kiss." The person giving the greetings says, Kristos ee mech mer Haydnetsav – Christ is revealed amongst us. The recipient would respond, Orhnial eh Haydnootiunun Kristosee – Blessed is the revelation of Christ.
Anyone who wishes to request any Requiem Services MUST inform the office by 1:30pm Wednesday the week before. If you also want to sponsor the Fellowship Hour you MUST call Merle Santerian at 215-947-3777.
Would you like to:
receive this Bulletin on Friday via email?
request a Hokehankist, house blessing or hall rental information?
find in-depth information on our faith, our parish and our activities?
sign up for an event online?
If the answer to any of these questions is YES, please visit our parish website at www.holytrinity-pa.org
WE ASK THAT EVERYONE KINDLY TURN OFF ALL CELL PHONES and all other such electronic devices prior to entering the sanctuary out of respect for the sanctity of our services.