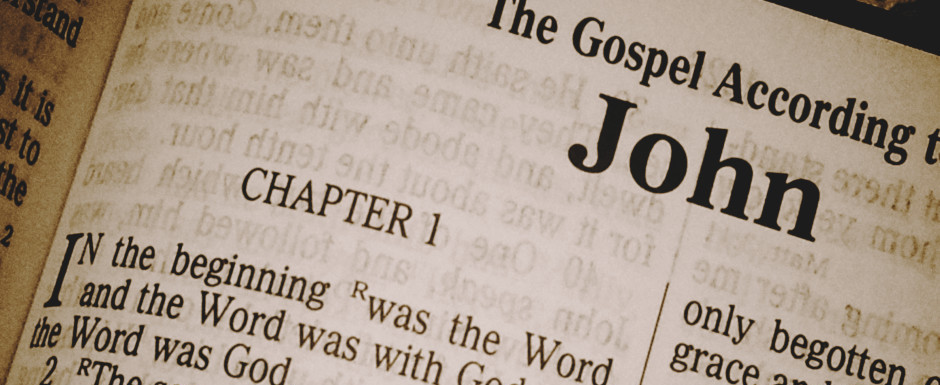 THE SUNDAY MESSENGER
April 3, 2016
Decapitation of St. John The Baptist
The Saturday following the Holy Feast of the Glorious Resurrection of Our Lord Jesus Christ, the Armenian Church commemorates the beheading of St. John the Baptist (also known as The Forerunner).
The writers of the Gospels, St. Matthew and St. Mark, have explained the history of beheading of St. John the Baptist, who had baptized Christ, and gave the good news of His Coming (Mt 14:1-12; St. Mk 6:14-29).
According to the Evangelists, King Herod arrests and imprisons St. John the Baptist as a result of John's condemnation of the king's marriage to Herodias, the wife of his brother Philip. Herod wants to put John to death, but fears the Jews, because they considered John to be a prophet. On Herod's birthday, fascinated by the dancing of the daughter of Herodias, the king makes an oath to give her anything for which she asks. Following her unforgiving mother's instructions, she asks for the head of St. John the Baptist on a platter. The king, realizing he has been fooled, grants the request.
St. John the Baptist is one of the greatest saints in the Armenian Church. We entreat his name as an intercessor during the divine services, generally following the name of St. Mary.
According to tradition, St. Gregory the Illuminator, brings the relics of St. John to Armenia from Caesarea, and buries them near the town of Moush, after which the famous Monastery of St. John the Baptist is built. Tradition also tells us that the head of St. John the Baptist is buried underneath the Holy Altar of the Gandzasar Monastery in Artsakh (Nagorno-Karabagh).
St. John the Baptist remains as one of the most popular saints among the Armenian faithful.
TODAY'S BIBLE READINGS:
James 3: 1-12 (page 207) New Testament
John 1: 1-17 (pages 83- 84) New Testament – (Please follow the Armenian Reading in your Bible)
REQUIEM SERVICES: Hokehankist today will be for:
HEATHER SHAW (3rd Anniversary of Her eternal journey) requested by Robbie and Christy Barone.
GEORGE KAPEGHIAN, MARITZA CHOLAKIAN & HAGOP CHOLAKIAN requested by Elizabeth and Krikor Kapeghian and Family.
PAUL OKOORIAN requested by the Okoorian Family.
Pray for One Another and especially for Haig Hagopian and Jane Sklencar for a quick recovery. Pray also for the Syrian refugees and for all who are persecuted for their faith and forced from their homes during these trying times.
FELLOWSHIP HOUR: is sponsored today by Elizabeth and Krikor Kapeghian and Family in loving memory of GEORGE KAPEGHIAN, MARITZA CHOLAKIAN & HAGOP CHOLAKIAN. All are welcome.
YOUGHAKIN DONATION: Traditionally during Easter, gifts of oil, Youghakin donations are made to the Church. The notion is that by offering oil you keep the lamps of the church burning, these would always be resources in order to keep the doors of the church open. Your gift is gratefully appreciated.
Worship and Formation: Adult Education Schedule
(All sessions will be held from 10:00 to 10:30 in the location listed below.)
April 3 – How Did We Come To Worship As We Do? (church hall)
Deacon Gregory Andonian

April 10 – The Armenian Liturgy and Sacred Space (church sanctuary)
Deacon Garo Garibian

April 17 – The Badarak: Basic Actions (church sanctuary)
Deacon Albert Keshgegian

April 24 – Faith Affirmed: Scripture and the Creed (church hall)
Deacon Antranig Garibian
NOTE: We thank our faithful for their cooperation and participation in this important pilot program!
Spring Bible Study: Holy Trinity parishioners and friends are invited to come together to explore the meaning of discipleship and its connection to life, community and the great unknown. First-timers are welcome—no previous knowledge of Scripture or Bible study experience is needed. Just come with an open mind and an open heart! We'll be meeting at church from 10:00 to 11:30 on six Thursdays in April and May: April 7, 14, 21 and May 5, 12, 19. To sign up, call 215-722-3369 or email nancybasmajian@verizon.net. Bring a friend.
St. Nersess Seminary has announced its 2016 summer conference schedule for high school and post-high school students. For the first time, the conferences will be held at the new St. Nersess campus in Armonk, NY. Brochures are available in the church lobby or visit the St. Nersess Seminary website @ www.stnersess.edu to learn more.
Deacons' Training Program: June 25-July 3 – Directed by Fr. Daniel Findikyan
High School Summer Conference A: July 15-24 – Directed by Fr. Ghevond Ajamian
High School Summer Conference B: July 29- August 7 – Directed by Fr. Shnork Souin
Post-High School Summer Conference: August 9-13 – Directed by Fr. Samuel Rith-Najarian
ASA Launches NEW Financial Aid Program The Armenian Sisters Academy is proud to introduce our new BLOCS Financial Aid Program for the 2016-2017 school years. To date, $85,500 has been raised to provide need-based tuition assistance for our students that qualify! To qualify, families with one dependent must have an annual income of less than $91,620. For each additional dependent, the maximum salary threshold increases by $15,270. The application deadline is April 15, 2016. For more information about BLOCS and how to enroll, please contact Legna Santerian, ASA Admissions Director, at 610-687-4100.
SEEKING DEVELOPMENT OFFICER: St. Nersess is seeking a part-time Development Officer to oversee the seminary's fundraising and alumni/donor relations programs. Reporting to the dean of the seminary, the Development Officer will also work closely with an engaged, supportive Board of Directors and a dynamic school team. For more information contact the seminary at 914-273-0200.
DAUGHTERS OF VARTAN COMMUNITY SERVICE PROJECT – Changing Lives, One Pair at a Time In just about any dresser drawer, one can find a pair of eyeglasses that are no longer being used. That same pair of eyeglasses can change another person's life. Imagine if you could help a child read. An adult succeed in his job. A senior maintain her independence. Volunteers clean, sort by prescription strength and package the glasses. Most of the recycled glasses are distributed to people in need in developing countries where they will have the greatest impact. Please drop off your usable eyewear in the collection box located in the Holy Trinity Church Lobby. Thank you.
CHURCH CALENDAR (please mark your calendars)
April
Sunday April 24th: Genocide Commemoration
Thursdays April 7th, 14th & 21st: Spring Bible Study 10:00 am
May
Thursdays May 5th, 12th & 19th: Spring Bible Study 10:00 am
The Bookstore: The Bookstore is open every Sunday after Liturgy. Please stop in and browse.
COUNTRY STORE: The Country Store is open every Sunday after church services in the kitchen. All are welcome.
If you know of anyone who is a shut-in, or ill and would like a visit from Der Hayr, please call the office and give their name to Maggie our church secretary.
CHURCH ETIQUETTE: We wish to remind you, our faithful, to please maintain a quiet and contemplative manner as you approach the chancel for communion. We especially ask that you refrain from conversation while waiting your turn for communion as well as afterwards as you return to your pew. Thank you.
THE KISS OF PEACE: After the gifts of the Eucharist are brought to the Altar Table, the deacon proclaims, "Greet one another with a holy kiss." The person giving the greetings says, Kristos ee mech mer Haydnetsav – Christ is revealed amongst us. The recipient would respond, Orhnial eh Haydnootiunun Kristosee – Blessed is the revelation of Christ.
Anyone who wishes to request any Requiem Services MUST inform the office by 1:30pm Wednesday the week before. If you also want to sponsor the Fellowship Hour you MUST call Merle Santerian at 215-947-3777.
Would you like to:
receive this Bulletin on Friday via email?
request a Hokehankist, house blessing or hall rental information?
find in-depth information on our faith, our parish and our activities?
sign up for an event online?
If the answer to any of these questions is YES, please visit our parish website at www.holytrinity-pa.org
WE ASK THAT EVERYONE KINDLY TURN OFF ALL CELL PHONES and all other such electronic devices prior to entering the sanctuary out of respect for the sanctity of our services.