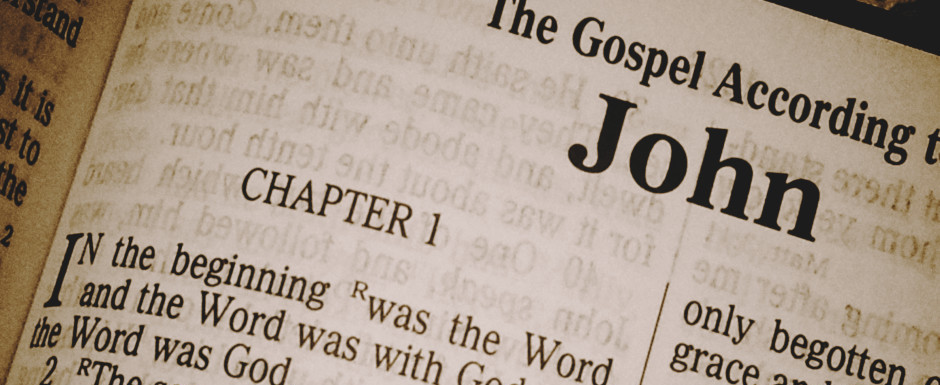 THE SUNDAY MESSENGER
November 10, 2019
Ninth Sunday of the Exaltation of the Holy Cross 
Commemoration of Archangels Gabriel and Michael and the Entire Heavenly Class
According to the Angelology of the Armenian Church the angels are unfleshly, spiritual, independent, always moving, asexual, immortal creatures and God's servants. According to Church Fathers, the angels, as luminous creatures, have been created the first day of Creation, together with the light. By the God's order they are servants, they have been created to serve the human being. Therefore, they are servants who despite their being dyophysite, participate in the earthly life, act together with the human being living in time and space, they act for the human being. The angels are called the messengers and agents of God, who realize God's will. According to Dionysius of Areopagus (Areopagite), there are nine orders of angels – Angels, Archangels, Virtues, Powers, Principalities, Dominations, Throne, Cherubim and Seraphim.
Archangel Gabriel, whose name means "God's man", is God's direct servant, who is granted the grace to evangelize the Lord's mysteries. It was Archangel Gabriel, who was sent by the Lord to bring the good news to the Virgin about the birth of the Savior, and to Zechariah – to bring the good news about the birth of John the Baptist.
Archangel Michael, whose name means "Who is like God?", is the advocate for the Heavenly King's glory and His people's protection, who is granted the virtue to govern and rule. The name of Archangel Michael is mentioned in the Holy Scriptures for four times (The Book of Daniel,10:13, 12:1, The Letter from Jude 1:9, The Revelation to John 11:7).
TODAY'S BIBLE READINGS:
Ephesians 5: 15-33 (page 177) New Testament
Luke 8: 49-56 (page 62) New Testament – (Please follow the Armenian Reading in your Bible)
Isaiah 24: 1-12 (pages 700- 701) Old Testament
REQUIEM SERVICES: Karasoonk (40th Day memorial Service) today will be for:
– HAGOP MEGHDESIAN (BEIRUT, LEBANON) on the 40th Day of His eternal life requested by Asbet and Nayiri Balanian. .
Hokehankist today will be for: 
– DER GORUNE AVAK KAHANA AGHAJANIAN, YERETZGIN MARAN AGHAJANIAN, BOGHOS & MAYRENI AGHAJANIAN, VARTOUHI AGHAJANIAN, MAKROUHI CHAGHATZBANIAN, ARIS & ALICE BALANIAN, BERGE BALANIAN, AND SATENIG & SONA KAZANJIAN requested by Asbet and Nayiri Balanian.

– HARRY MIRIJANIAN requested by the Men's Club and Friends.

– For all deceased VETERANS requested by the Parish.
"Lord, the God of heaven, the great and awesome God, who keeps his covenant of love with those who love him and keep his commandments, let your ear be attentive and your eyes open to hear the prayer your servant is praying before you day and night…"(Nehemiah 1:5-6). Prayers are requested for Mary Yeretzian, Merle Santerian, Alice Charles, Armen Mirakian and Pearl Jamgochian. We also give thanks to God for the long-awaited Resolution of recognition of the Armenian Genocide, which was unanimously voted on in the United States House of Representatives within the last week. May the souls of all the martyred victims of the Genocide now rest in peace.
NEW COMMUNION PROCEDURE – Before gathering for confession, please allow time for the Choir Members to come down and join us before we begin.
ALTAR CANDLES are donated today by the Men's Club and Friends in loving memory of HARRY MIRIJANIAN.
COFFEE HOUR TODAY – is sponsored today by Asbet and Nayiri Balanian in loving memory of Hagop Meghdesian, Der Gorune Avak Kahana Aghajanian, Yeretzgin Maran Aghajanian, Boghos & Mayreni Aghajanian, Vartouhi Aghajanian, Makrouhi Chaghatzbanian, Aris & Alice Balanian, Berge Balanian, and Satenig & Sona Kazanjian. All are welcome.
Order now for the Holidays, Sooboreg in limited quantities. Pick up at Church on Sunday after services starting November 24th. Contact Tanya at 215-947-4394.
Did you know that when we participate in Soorp Badarak (Divine Liturgy), we are also being invited to a meal (communion) offered by our Lord and Savior, Jesus Christ. As such, we should dress in a manner worthy of that invitation. We ask our faithful to dress appropriately for worship. Please, no very short dresses, shorts or bare shoulders. Thank you.
CALLING FOR ALL SHOEBOXES….We are requesting that all filled shoeboxes be returned to church this Sunday, November10, so that we can begin the process of getting them delivered to the drop-off location for shipment throughout the world. ABSOLUTE FINAL DEADLINE is November 17. For those who were unable to fill a shoebox, donations will be gratefully accepted. See Jeanette Der Hagopian to turn in your boxes or make a donation. All checks should be made payable to Holy Trinity Armenian Church.
Save the Date: Sunday December 8th for breakfast and a visit by Santa in the hall. Adults and unregistered children 11 and older are $10.00, unregistered children 4-10 are 6.00 and church school students & children under 3 are free. Reservations are a MUST by 12/1/19. Everyone is welcome!
CASTING CALL: Do you have a flair for drama? For comedy? Do you like to be center stage? If so, we have a fun opportunity for you…it's an amateur ACE production of the famous Hovhannes Toumanian fable, "The Foolish Man Who Went to See God," to be performed in a Dinner Theater format here at Holy Trinity. For more information, contact Leslie Movsesian at plmovsesian@aol.com or 215-801-2725.
SPECIAL PROGRAM TODAY: If you've ever wanted to help needy organizations in Armenia, but wondered if your donation would actually reach the intended purpose, Shogher Mikaelyan from NOR LUYCE in Gyumri is one such organization that can tell us what they do and how they have enhanced the lives of teenage girls, who are primarily from orphanages and socially disadvantaged backgrounds. The short program will take place during Coffee Hour and we invite you to join us to learn their mentoring story firsthand. This is how we can help to make a difference for our brethren in Armenia.
FAR UPDATE: FAR recently distributed its Children of Armenia Sponsorship Program (CASP) stipends to 534 orphans and children of single mothers from selected regions of Armenia. CASP helps these children and their families to cover the costs of basic necessities, and sometimes the additional cost of extracurricular activities or school supplies. Mane, 5, and Vahagn, 11, are two of these kids. They live with their mother, Karine, in the little town of Meghri, on Armenia's southern border. Their financial situation became dire after the children's father passed away from complications after surgery two years ago at the age of 50. To try and make ends meet and feed the family, Karine grows prunes, pomegranates, and grapes in their garden, and beans and potatoes in their field. She also dries fruit, which she tries to sell. Help from her in-laws keeps her afloat, but she still struggles. To read more, go to: https://farusa.org/2019/10/22/casp-far-distributes-annual-stipends-to-help-more-than-500-orphans-and-children-of-single-mothers/ To support FAR's projects, go to: https://weareayo.org/donate
Men's Club Tickets update- There are still some tickets available. This annual program provides important income for the church and $10,000 to the winners! Please contact the church office soon.
Safety Planning Program- For any parishioner interested in learning more about our ongoing efforts to prepare and plan for safety & emergency actions. Presented by Parish Council and Cheltenham Township Law Enforcement on Thursday November 14th at 7pm in Santerian Hall.
HELP WANTED: Jan Mirijanian is looking for someone who can cook and do light house keeping 3 days a week in the South Jersey area. If interested contact him at 856-848-1504 or cell 856-295-3119.
CHURCH CALENDAR (please mark your calendars)
December
Sunday Dec 8 Breakfast with Santa: Reservations due 12/1
Sunday Dec 29 Pomegranate Sunday
2019 Attendance: Plate/Candle Collection:
October
6 – 90 people $638.00
13 – 92 people $640.00
20- 75 people $394.00
27 – 75 people $448.00

November
3 – 82 people $504.00
Weekly Expenses: $6,000.00
NEW IN BOOKSTORE: With pride, we are pleased to announce "Acoustic Armenia," a CD by a devoted member of the Holy Trinity family, Karinné Andonian. The music of this album is meant to revere the spirit of Armenian music. The Armenian heart has always sung, and here it sings simply and organically, intending to bring a sense of togetherness and home just as it was when it was created generations ago. Available in Bookstore $12.
Using the Pew Book: In order to enrich understanding of the Divine Liturgy, we encourage our faithful to follow along in the large two-part Pew Book. Part One includes the classical Armenian used in the Liturgy; the facing page is the translation in modern Western Armenian. Part Two contains the transliteration of the classical Armenian; the right-hand page has the English translation. This Pew Book includes the prayers of the celebrant usually offered inaudibly. The prayers offered aloud are indicated in boldface type.
THE NICENE CREED/ HAVADAMK – This is the Profession of our Faith which is often sung after the Gospel is read from the altar. Occasionally, it will be recited by the Deacons and/or the Choir. We invite you to affirm your own "Profession of Faith" by reciting along with us. God longs for all of us to express our faith and devotion to Him.
THE KISS OF PEACE: After the gifts of the Eucharist are brought to the Altar Table, the deacon proclaims, "Greet one another with a holy kiss." The person giving the greetings says, Kristos ee mech mer Haydnetsav – Christ is revealed amongst us. The recipient would respond, Orhnial eh Haydnootiunun Kristosee – Blessed is the revelation of Christ.
Anyone who wishes to request any Requiem Services MUST inform the office by 1:30pm Wednesday the week before. If you also want to sponsor the Fellowship Hour you MUST call Jeanette Der Hagopian at 215-672-4188.
Would you like to:
– receive this Bulletin on Friday via email?
– request a Hokehankist, house blessing or hall rental information?
– find in-depth information on our faith, our parish and our activities?
– sign up for an event online?
– If the answer to any of these questions is YES, please visit our parish website at www.holytrinity-pa.org
WE ASK THAT EVERYONE KINDLY TURN OFF ALL CELL PHONES and all other such electronic devices prior to entering the sanctuary out of respect for the sanctity of our services.