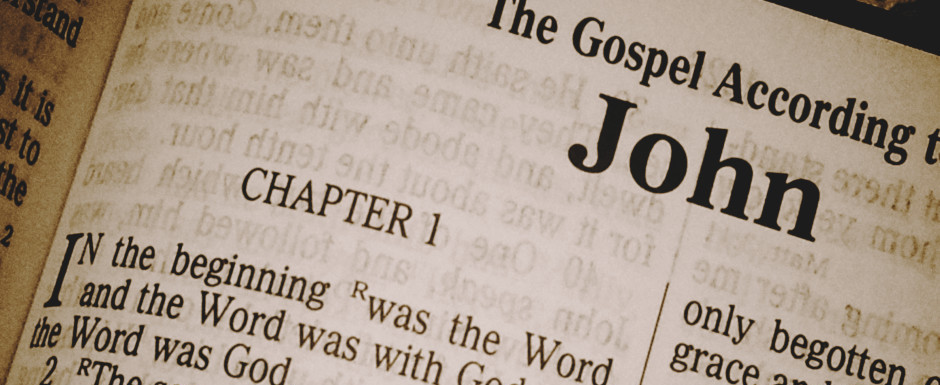 THE SUNDAY MESSENGER
February 14, 2021

Great Barekendan
Presentation of the Lord to the Temple
Scripture Notes for Today's Readings
Luke 2: 41-52  – During a family pilgrimage to Jerusalem for Passover, the 12-year-old Jesus wanders off to the Temple where his parents find him debating with the teachers. Understandably worried, they chastise their son; to their puzzlement, he reassures them that he is simply in his "Father's house." Discuss/reflect: How much does Jesus seem to know about his mission? How much do his parents know? His mother "treasured all these things in her heart."(v 51) What about your faith do you treasure in your heart?
Galatians 4:1-7 –  Before Christ called us to him, we were just children, slaves "under the basic principles of the world."(v.3) But with him, we came of age in God, self-aware, true heirs at last. St. Paul describes this process as an ecstatic invasion: God sends the Spirit into our hearts and we are inspired to call out "Father!"– acknowledging this new relationship. (v.6) Discuss/reflect: Where are you in your relationship with God? What do you need to do to "grow up?"
Acts 7:47-50 – Stephen is delivering the impassioned witness that will lead to his stoning. Alluding to the Temple, he assures his listeners that God is not bound by any man-made dwelling and that they should not – as their forebears did in shunning prophets and executing the Righteous One, Jesus – "resist the Holy Spirit." Discuss/reflect: In what ways might you be resisting the Holy Spirit? Isaiah 24:21-25:8 With apocalyptic themes of judgment, devastation, and the defeat of death, Isaiah describes the ultimate victory of a God who has "done wonderful things…a refuge for the needy…a shelter from the storm." Discuss/reflect: Verse 6 pictures a banquet of the best food and drink prepared by God himself and served to all nations – a true eschatological (look it up!) vision and a great hope to harbor in these troubled times. Meditate prayerfully on 25:1-8.
Feast Day Notes
Today is The Presentation of the Lord and Poon Paregentan Tomorrow, February 15, is the first day of Great Lent As was the custom, Joseph and Mary took the infant Jesus to Jerusalem to be presented at the Temple. For the full story, read Luke 2:22-40 (this Sunday morning Matins Gospel).
An early Armenian custom associated with this feast combines Christian and pagan themes. Worshippers would light candles during the evening church service, carrying the flame out into the darkness (symbolically bringing light into the void). They would then take it home to light lamps or light a bonfire in the church courtyard. The festivities included dancing around and leaping over the fire. Newlywed women would step over it to scorch their skirts (a symbolic appeal for fertility)
Poon Paregentan does not actually fall in Great Lent. However, it is traditionally counted as the first step on the Lenten journey. Poon means 'real' or 'true.' Since every fasting period begins with a festival day or paregentan, this one is marked as the 'true' one, the most important. Great Lent begins in the Armenian Church on Monday, the day after Poon Paregentan.
Department of Christian Education/Diocese of the Armenian Church of America (Eastern)/elisea@armeniandiocese.org
"Lord, the God of heaven, the great and awesome God, who keeps his covenant of love with those who love him and keep his commandments, let your ear be attentive and your eyes open to hear the prayer your servant is praying before you day and night…." (Nehemiah 1:5–6).   Prayers are requested for Ethel Terzian, Taron Poghosyan, Alice Charles, Theodora Mirakian, Leslie Movsesian & Larry Grocott.
Lent 2021:
Adult Christian Education (ACE) will present the following ZOOM programs this season of Lent. All sessions will begin at 7:00 pm unless otherwise noted.  Register at nancybasmajian@verizon.net to receive the link.
Friday 2/19– An Interactive Lenten Worship Experience with the Prayers of St. Nersess Shnorhali

Friday 2/26 – His Grace Bishop Daniel Findikyan – Message – to be announced

Saturday 3/6 @10:30 am – Very Rev. Mesrop Parsamyan, Dean of  Etchmiadzin  Seminary – Path to Hope

Friday 3/12 – Dn. Armen Terjimanian, Pastoral Intern – The Luke Connection:  Lent & Advent

Friday 3/19 – Dn. Albert Keshgegian –  Beside Still Waters: Day by Day  Book Discussion

Friday 3/26 – Rev. Fr. Garabed Kochakian – Holy Week though the Sacred Art of Armenian Miniatures
PEACE AND REST SERVICES
In-person attendance is invited for these services that will take place at church every Friday at noon starting February 26 through March 26.  Masks are required and social distancing must be maintained.  Access to the church is through the main entrance doors ONLY.
DIVINE LITURGY IN YOUR HOME
Since we do not stream services at our church every week, we invite you to click on one of the following links to partake of Badarak at any of the following:
https://www.facebook.com/SSSMAAC/live/ (St. Sahag & St. Mesrob Armenian Church)
http://www.stleon.org (St Leon Live Stream)
https://www.facebook.com/stvartancathedral (St. Vartan Armenian Cathedral)
http://www.holy-martyrs.org (Holy Martyrs Live Stream)
EMERGENCY CLOSINGS: In an effort to inform parishioners and guests when a Holy Trinity church service or program needs to be canceled or delayed due to inclement weather or other reasons, we request that you check our website (www.holytrinity-pa.org) or facebook page (www.facebook.com/holytrinitypa) for the most accurate information.
FAR Distributes Aid Packages to Displaced Artsakh Families – In January, FAR along with Sign of Hope (or Hoffnungszeichen), a German NGO, completed a distribution of 312 food and hygiene packages, and school supplies to 84 Artsakh families who have resettled in Armenai's Dilijan Province. Another 266 packages were distributed to 60 Artsakh families who have resettled in Ararat province.  "We have lost everything," said 41-year-old Arsen Sargsyan when he picked up the package for his family. "We literally left our house in slippers and now I live in an old summer camp with my 13-year-old daughter, Amalya, and my parents, Slava, 70, and Amalya, 62."   FAR will continue to support families like Arsen's who have lost their homes in Artsakh. We are also in the process of moving beyond just catering to basic, emergency needs and exploring how we are making their lives more fulfilling, for example, but providing support so their children can continue their educations and by accessing better healthcare services. To read more, go to FAR's blog: https://www.farusa.org/post/far-distributes-aid-packages-to-displaced-artsakh-families To support FAR's work, go to: https://www.farusa.org/donate