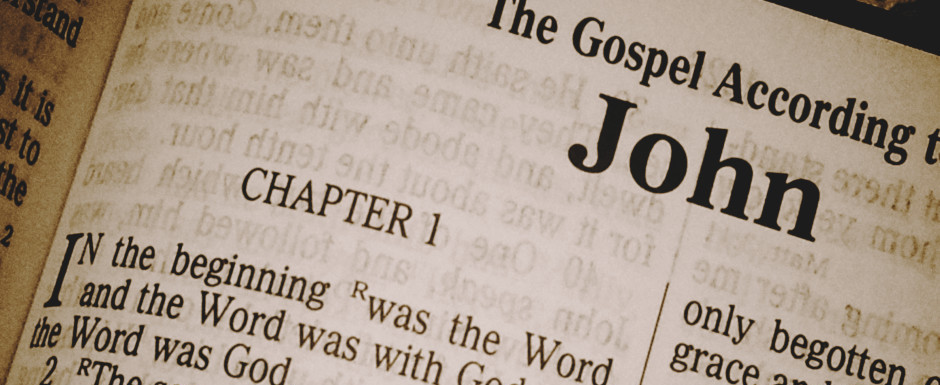 THE SUNDAY MESSENGER
March 3, 2019
Great Barekendan 
Poon Paregentan (Բուն Բարեկենդան), which means "joyous living," is a celebration day on the eve of Great Lent (Մեծ Պահք). It recalls the life for which we were created, the joy of paradise and communion with God. In the Garden, we live in the joy God intended for us, without shame, knowing him face to face. Functionally speaking, Poon Paregentanis a way to remove any luxurious foods from the house, such as meat and dairy, in order to prepare for the fast of Great Lent.
The entire season of Great Lent recalls paradise, the return to Eden, as our path of salvation leads us back to that place of union with our Creator. So every year we use this 40-day period to recalibrate ourselves and take a closer look at the path on which we have been placed at baptism. In the Gospel reading for Sunday, Jesus refers to what can be thought of as a Lenten triad of spiritual discipline: prayer, fasting, and almsgiving.
Treasures in Heaven
Prayer, fasting, and almsgiving are not disciplines in "self-improvement" but authentic spiritual living, the way of humility, repentance, and Christ-likeness – the path of authentic life and the pursuit of Truth. Rather than giving something up, fasting during Great Lent is about accumulating treasures in heaven. To "lay up" treasures in heaven requires time, wisdom, sacrifice, investment. In Krapar, the verb is kantsem, which means to amass or hoard. Paradoxically, the way to amass treasures in heaven is by giving away, by emptying ourselves. Prayer, fasting, and almsgiving is the emblem of the life Jesus requires from us, a life in which we give the entirety of ourselves to God and to others.
Our time is precious. So give away your love and friendship, listen to others, lift up those who are suffering, and when necessary, give of your possessions. Disentangle yourself from earthly "stuff" and attach yourself to the true Treasure, Jesus Christ. This is life as a citizen in God's Kingdom, the life in which we experience the his riches. St. Gregory of Narek believed this, and so with him we pray to God,
You, who are more enriched by giving than receiving. Your treasure increases more by sharing than gathering. Your estate grows more by disbursing than collecting. Your stores pile up more by distributing than hoarding (Prayer 31).
By Dn. Eric Vozzy
TODAY'S BIBLE READINGS:
Romans 13: 11-14:25 (page 148-150) New Testament
Matthew 6: 1-21 (page 5) New Testament – (Please follow the Armenian Reading in your Bible)
Isaiah 58: 1-14 (pages 733 – 734) Old Testament
REQUIEM SERVICES: Hokehankist today will be for:
– DOROTHY CHINCHINIAN requested by Nancy Chinchinian.
– MARIAM ARAKELYAN and VARTOUHI GAZARYAN
"Now, my God, may your eyes be open and your ears attentive to the prayers offered in this place (2 Chron 6:40). Please pray for Rev. Fr. Shnork Souin, Nancy Hovnanian, Alice Charles, Pearl Jamgochian and Tyrone Thompson for a return to improved health and to feel the presence of God in their lives. Pray also for those you know who have lost a loved one. Pray for and reach out to those who are going through hardship. Remember to pray for our country and her leaders so that peace and kindness can prevail.
FELLOWSHIP HOUR: There will not be a Fellowship hour today due to Church School's Poon Paregentan Celebration.
SAINTLY WOMEN'S DAY RETREAT – Register for the SWD Retreat on March 23 – see flyer for more details.
PARISH DIRECTORY: The 2019 update of the Parish Directory is available in the Narthex and the Parish Office. Please pick up a copy. If you find that your information is not what you expected, please submit corrections to brianj.hoyle@outlook.com or call at 301-351-7669 and copy the Parish Office.
FRIDAY NIGHT LENTEN SERIES. Join us this Friday evening, March 8 for the first of our Friday Night Lenten programs. This year's series includes a four-session video series entitled "Wrestling with Angels" and deals with some challenging issues of faith. Our facilitator for the first session will be Leslie Movsesian, a member of our Adult Christian Education team; she will introduce the video called Guidance: Lord, How Do I Know What to Do? A short discussion will follow. Our dinner hosts are Gay Hagopian and Lynn and Mike Hajatian—a team famous for their culinary skills and their hospitality.
COFFEE HOUR: This year we are looking for individuals or families, to run a Coffee Hour each Sunday. (Those who have been running it, are overloaded with doing more than one job on Sundays.) There are sign-up sheets for the next 4 month of Sundays. Anyone wishing to sponsor a special Coffee Hour (Birthday, Anniversary, 40 Days or more, etc.) other than the normal Coffee Hour must contact Merle Santerian 215-205-1507, to make arrangements 2 weeks ahead of time. Under the new scheduling, if a Sunday has no one signed up on the Board, to run the Coffee Hour, there will be no Coffee Hour that Sunday. So, please volunteer and let's fill all the Sundays in on the Schedule. It is not that involved, and Merle will explain what you have to do to run one. Any questions just see her on any Sunday or call her at the above phone number. Thanks, for your cooperation! We know how much everyone enjoys the Fellowship Hour and we would like to keep it going.
2019 Attendance: Plate/Candle Collection:
January
6 – 207 people $1180.00
13 – 87 people $392.00
20 – NO SERVICES
27 – 108 $511.00

February
3 – 82 people $290.00
10 – 70 people $340.00
17 – 94 people $427.00
Weekly Expenses: $6,000.00
Armenian Sisters Academy – Open House
March 12, 2019 9:30 -11:30 a.m. Join us for a look into the lives of ASA students. The open house will include a tour with our student ambassadors, followed by open discussion with faculty, staff, and parents. RSVP to lsanterian@asaphila.org or 610-687-4100
CHURCH CALENDAR (please mark your calendars)
March
Sunday March 3rd: Poon Paregentan
Friday March 8th, 15th: Lenten Evenings
Saturday March 23rd: Saintly Women's Day Retreat
Friday March 29th: Lenten Evening
Sunday March 31st: A "tour" of the sanctuary guided by Fr. Hakob
Sunday March 31st: Church School sponsors "Soup Kitchen"
Using the Pew Book: In order to enrich understanding of the Divine Liturgy, we encourage our faithful to follow along in the large two-part Pew Book. Part One includes the classical Armenian used in the Liturgy; the facing page is the translation in modern Western Armenian. Part Two contains the transliteration of the classical Armenian; the right-hand page has the English translation. This Pew Book includes the prayers of the celebrant usually offered inaudibly. The prayers offered aloud are indicated in boldface type.
PARKING REMINDER –
> Non-Disabled Persons parking spaces are designated with white lines.
> Disabled Persons Parking spaces are designated with blue lines and are reserved for vehicles with a State-authorized disability placard or license plate.
> No parking is allowed in the driveway nearest to the kitchen door.
THANK YOU for your cooperation!
THE NICENE CREED/ HAVADAMK – This is the Profession of our Faith which is recited every Sunday moments after the Gospel is read from the altar. Sometimes it is sung, but more often it is recited by the Deacons and/or the Choir. We invite you to affirm your own "Profession of Faith" by reciting along with us. God longs for all of us to express our faith and devotion to Him.
THE KISS OF PEACE: After the gifts of the Eucharist are brought to the Altar Table, the deacon proclaims, "Greet one another with a holy kiss." The person giving the greetings says, Kristos ee mech mer Haydnetsav – Christ is revealed amongst us. The recipient would respond, Orhnial eh Haydnootiunun Kristosee – Blessed is the revelation of Christ.
Anyone who wishes to request any Requiem Services MUST inform the office by 1:30pm Wednesday the week before. If you also want to sponsor the Fellowship Hour you MUST call Merle Santerian at 215-947-3777.
Would you like to:
– receive this Bulletin on Friday via email?
– request a Hokehankist, house blessing or hall rental information?
– find in-depth information on our faith, our parish and our activities?
– sign up for an event online?
If the answer to any of these questions is YES, please visit our parish website at www.holytrinity-pa.org
WE ASK THAT EVERYONE KINDLY TURN OFF ALL CELL PHONES and all other such electronic devices prior to entering the sanctuary out of respect for the sanctity of our services.