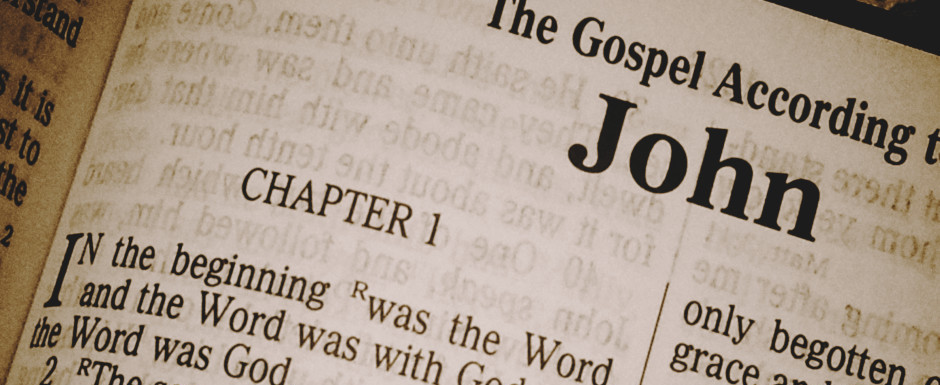 THE SUNDAY MESSENGER
October 4, 2020
FOURTH SUNDAY AFTER EXALTATION
PRAY FOR ARTSAKH
During the past week, Artsakh suffered an unprovoked surprise attack by Azerbajian along its entire border, with shelling targeted at its capital city Stepanakert. Government officials at the highest level in Artsakh and Armenia have confirmed that our homeland is now in a state of war.
We may live thousands of miles away, but our hearts are with our homeland and it is urgent that we dig deep to provide the monies necessary for supplies and other medical aid to help with the trauma that countless soldiers are now facing. Your heartfelt donation is needed immediately as the situation is very grave.
Click here to make your donation right away or send check made out to Holy Trinity Armenian Church – Memo: Artsakh
Please pray for all those whose lives have been lost; for consolation to their grieving families; for the security of Artsakh and Armenia; for the safety of every soul who resides in and defends our sacred, historic homeland including all who are traveling to Artsakh from around the globe to help in the fight; and for justice and peace to prevail.
Saturday, October 10, is the Feast of the Holy Translators
Holy Translators, Mesrob, Yeghishe, Moses the Poet, David the Philosopher, Gregory of Narek, Nersess the Grace-filled… These well-known saints are remembered on other days of the church calendar year, but the Armenian Church remembers them here specifically as "translators," those who enlighten others about our faith through prayers, hymns, poetry, philosophy and even history. Translation goes beyond rendering one language into another. It is the sharing of the experience of Christ with His people, to those who will also become translators for His Church.
St. Gregory of Narek (c 945-1003) was a beloved teacher, churchman and prolific writer. Born in Narek (near Lake Van) he entered the monastery there and wrote Bible commentaries, history and deeply affecting prayers. His renowned collection Speaking with God from the Depths of My Heart was so treasured that it was thought to have healing powers. This Sunday begin class (or the day) with one of his prayers (from Prayer 82): "Erase my transgressions, compassionate One; extend your hand of deliverance and I will instantly be made perfect. Providential Lord, revive me, made in your image and brought to life by your breath."
Reflection: How might always recalling you are made in God's image change your thinking and behavior? Be specific!
Department of Christian Education/Diocese of the Armenian Church of America (Eastern)
TODAY'S BIBLE READINGS:
2Corinthians 13:5-13 (page 170) New Testament
Mark 11:27-33 (page 44) New Testament – (Please follow the Armenian Reading in your Bible)
Isaiah 17: 7-14 (page 696) Old Testament
REQUIEM SERVICES: Hokehankist today will be for:
– FOR ALL THE BRAVE SOLDIERS WHO GAVE THEIR LIVES TO PROTECT THE REPUBLIC OF ARTSAKH AND ARMENIA requested by the Eastern Diocese and Holy Trinity.
"LORD, the God of heaven, the great and awesome God, who keeps his covenant of love with those who love him and keep his commandments, let your ear be attentive and your eyes open to hear the prayer your servant is praying before you day and night…." (Nehemiah 1:5-6). Prayers are requested for Ethel Terzian, Taron Poghosyan, Alice Charles, Theodora Mirakian and Leslie Movsesian.
"Walking Through the Gospel of Mark" continues on Tuesdays evenings through November 17 (7:00 – 8:00 PM) led by our Pastoral Intern, Dn. Armen Terjimanian.
The Gospel of Mark is the earliest written of the Gospels, and at 16 chapters, it is the shortest. It's also dramatic and fast-moving. Our journey, which will begin at the River Jordan, will be casual and easygoing. We will read together and ask questions as they arise. Attendance at all sessions is not required but invited!
A BOOK DISCUSSION** led by Lucy Aghazarian, will be held on Thursday, October 22 at 7 pm. The title of the book is Mayda: Echoes of Protest. It's the story of Author Srpuhi Dussap's view on women's rights in traditional Armenian culture in the 19th century. Born into a wealthy family, Dussap became the idol of a new generation of young educated women, as well as a model for subsequent prominent Armenian feminist writers who followed in her footsteps. For registration and to receive the ZOOM link, please contact nancybasmajian@verizon.net **The book is available on Amazon & at the Armenian International Women's Association website at aiwainternational.org.
CHURCH CALENDAR (please mark your calendars)
October
Tuesdays 9/29 through 11/17: Walking Through the Gospel of Mark
Thursday 10/22: A BOOK DISCUSSION Mayda: Echoes of Protest
Sunday 10/25: Picnic-to-Go
CHECK YOUR MAILBOX – The Diocesan Annual Appeal will soon be arriving in your regular mailbox and we encourage our faithful to be supportive in any way they are able, especially now with the shortfall that the Diocese has experienced because of COVID. This year's Appeal will have an extra feature for new or existing donors. A generous benefactor has stepped forward with a match, so your donation will be worth more than the check you send them!
FAR UPDATE: Local Entrepreneur Reaps Benefits of FAR Business Training – One year ago, Sos Danielyan, 46, from the Berd Region, started his own business. Today, he is reaping the fruits of his labor.The launch of his metalwork production enterprise was made possible due to FAR's "Start Your Business" initiative, from which Sos and 36 other participants benefitted. The five-day training program, which is part of the BCPP project, enabled him to learn some valuable lessons as well as receive financial support. "The training helped me formulate and pitch my business idea with a clear plan and budget, as well as an implementation strategy," said Sos, who noted that this has been his dream for many years. He is the only one in Armenia's Berd Region who produces metal nets, which serve as material for building fencing for gardens, fields and houses, putting his product in high demand. To read more, go to: https://www.farusa.org/post/local-entrepreneur-reaps-benefits-of-far-business-training To support FAR's work in economic development, go to: www.farusa.org/donate.