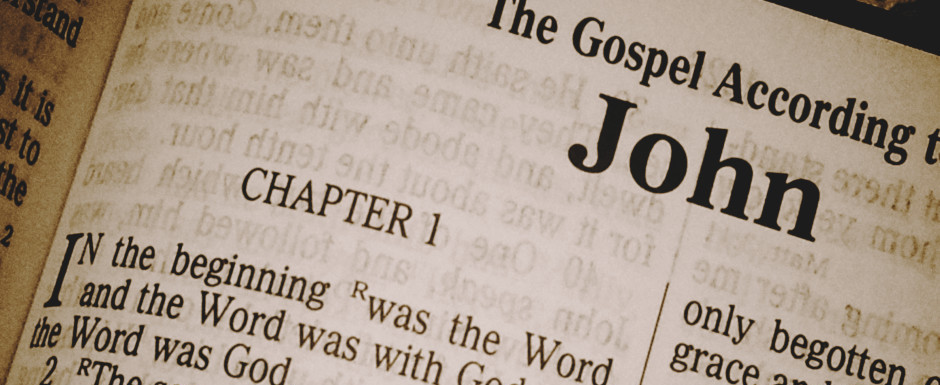 THE SUNDAY MESSENGER
January9, 2022

Fourth Day of Theophany
 COVID UPDATE:  August 23, 2021, The Montgomery County Office of Public Health advises that masks should be worn in public indoor settings regardless of vaccination status. Please exercise your best judgment and caring for everyone in our Church community. Thank you   
Scripture and Feast Day Notes
From Today's Readings
Luke 1:26-38 The angel Gabriel gives Mary miraculous news: highly favored and beloved by the Lord, she would give birth to the Son of God. He was to be named Jesus, the Son of the Most High, and would reign over Jacob's descendants; His Kingdom would never end. How could this possibly happen? "Nothing is impossible with God." That's all Mary needed to hear. So be it, was the essence of her humble response (v 38). How like the words of Jesus in the of Garden of Gethsemane (Luke 22:42): "Not my will but yours be done." Even before we see it modeled by Jesus Himself, we witness the trust and obedience of Mary. Only Luke presents us this aspect of the Holy Mother: first disciple, true servant, model Christian. Discuss/reflect: The art world teems with images of the Annunciation. Mary is often pictured reading a book in a serene setting. We can imagine the rush of wings, the angelic radiance that overwhelms the young girl. Read these verses, pausing to see, smell, hear the scene. How is Mary's faith an example to you?
John 1:1-17 "In the beginning" were the first well-known words of another chapter of the Bible: Genesis. Just as in the Creation account, here we also read of light overcoming darkness, of God's Word, once breathing Creation into life, and now the Son of God become flesh – Jesus as the living word of the Father sent to reveal Him. To all who believed, He extended an invitation to become children of God. The law may have come through Moses, but grace and truth came through Jesus. Discuss/reflect: Prayerfully read John's reverent, loving description of his Lord. Go back and read the phrases and words that tell you about who Jesus is.
Galatians 4:1-7 Paul describes a child as no different than a slave, remaining subject to guardians until he is of age. Similarly, we were once children, subject to the world's guardianship until, in the fullness of time, the Son of God was born into human history and we became fully vested sons and daughters. Through Jesus and the Holy Spirit, our hearts are filled to bursting with God's presence and we can only cry out "Father!" We are no longer children, but heirs to all His astounding promises. Discuss/reflect: The word "abba" (4:6) expresses tenderness. How affectionate is your relationship with God?
Thursday, January 13: Feast of the Naming of our Lord
In Luke 1:31, the angel Gabriel tells Mary that her child is to be called Jesus. The name Jesus is related to both the Hebrew and Aramaic, meaning "he will save" or "savior." This was the name given to the Holy Child by the angel Gabriel (conveying God's message) even before He was conceived. His official naming (Luke 2:21) took place on the eighth day on the occasion of His circumcision, in keeping with Hebraic law, and is commemorated by the Church on January 13. We celebrate the naming because it heralds Jesus' very purpose and mission as Savior and Redeemer.
Reflection: While your name might not have a specific meaning, God "calls" us all by name to live a sacred life, defined by our unique gifts as well as our exalted, redeemed nature.Much is said today about "living your truth," but are you living God's truth?  
    Department of Christian Education/Diocese of the Armenian Church of America (Eastern)/elisea@armeniandiocese.org
Blessing of the Waters: Sunday January 9, 2022, the Godfather of Water Blessing this year is going to be Don Paretchan.
ANOTHER COVID UPDATE After thoughtful consideration, the Pastor and Parish Council have determined not to hold any Coffee Hours during the month of January.  The subject will be revisited near the end of the month to determine if or when we can begin again. Please be reminded that weekly Sunday Badarak and the Armenian Christmas and Water Blessing services on January 9th, as noted on the schedule, will continue without disruption.
With Love, We Remember: Please join us at the Divine Liturgy next Sunday, January 16 for A Day of Remembrance. This involves a short candle-lighting service and hokehankisd to honor the memory of those in our community who passed away in 2021. Through this ceremony, now in its 8th year, the entire Holy Trinity parish shares in each family's loss and remembers all the departed with love, gratitude, and consoling prayer.
COUNTRY STORE IS OPEN AND READY FOR BUSINESS:  We are well stocked in our store and invite you to come in after church most Sundays or place an order for pickup with Lorraine Damerjian @ 215-572-8465. 
HOLY TRINITY ZOOM BOOK CLUB:  Join us on Thursday evening, January 13 at 7:00 for a discussion on Ordinary Grace by William Kent Krueger. This is an unforgettable novel— a page-turner and mystery—about discovering the price of wisdom and the enduring grace of God.  Nancy Basmajian will serve as facilitator.  All those interested should contact nancybasmajian@verizon.net to receive the Zoom link. Invite a friend!
TIME FOR A CHANGE
It's a new year and we are looking for those people who would like to try something new.  Consider joining the Chorag Team, when available, and enjoy the camaraderie of fellow church members while, at the same time, providing stewardship by your service. Whether you are already a baker or just starting, all are welcomed! There is no ongoing commitment – only the date to which you commit. There are perks to be had when you a part of the team.  If interested, contact Jeanette Der Hagopian (choirboss@hotmail.com or 215-672-4188) and we will add your name to the list of volunteers for a future cooking session!
Seeking Part-time Organists – the Choir of Holy Trinity is looking for multiple talented musicians who would be seriously interested in playing the organ for the Sunday morning Divine Liturgy (Badarak) on a rotating schedule. Organ lessons will be provided to the interested candidates, along with one-on-one direction from a senior choir person.  For further information, contact Karinne Andonian @ karinne.hov@gmail.com.
REMINDER: According to the Diocesan Bylaws, membership dues are to be paid no later than December 31st each year in order to be a member in "good standing" and to be eligible to vote at the annual assembly. Any monies received after that date will be applied to the new year.  For any questions regarding your status, please call the church office.
The Armenian Sisters Academy, Radnor PA. Has an immediate opening for a full-time toddler care teacher. If interested please contact Doreen Yeremian. 6106134733
Message from Montgomery County: " With the colder weather and indoor activities of the holiday season, it's important that you are protected and are considerate of others. Please stay safe. "
Our community is stronger when we're all protected. The best way to protect yourself and others from COVID-19 is to get vaccinated. The COVID-19 vaccine is safe, effective, and widely available. The COVID-19 vaccine will protect you from severe illness, hospitalization, and death; and protects vulnerable people in your community who can't get the vaccine. A healthier community starts with you. For more information on the COVID-19 vaccine, call the Montgomery County Office of Public Health at 610-278-5117 or visit https://www.montcopa.org/3660/COVID-19-Vaccine.
DIVINE LITURGY IN YOUR HOME
Since we do not stream services at our church every week, we invite you to click on one of the following links to partake of Badarak at any of the following:
http://www.stleon.org (St Leon Live Stream)
https://www.facebook.com/stvartancathedral (St. Vartan Armenian Cathedral)