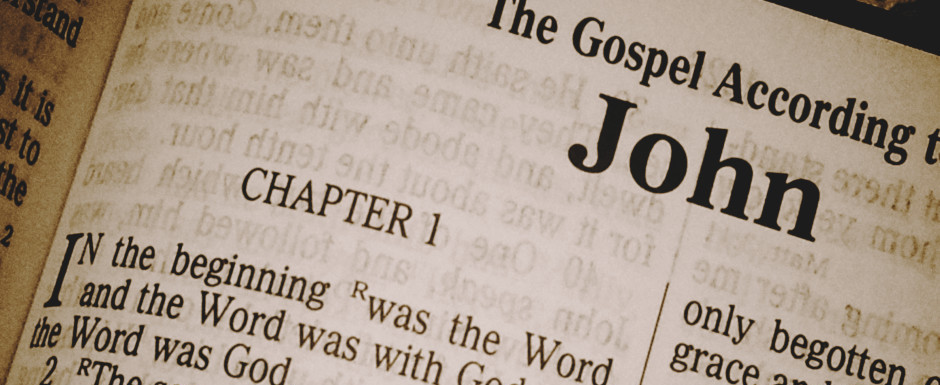 THE SUNDAY MESSENGER
January 16, 2022

First Sunday after the Octave of Theophany 
COVID UPDATE:  August 23, 2021, The Montgomery County Office of Public Health advises that masks should be worn in public indoor settings regardless of vaccination status. Please exercise your best judgment and caring for everyone in our Church community. Thank you   
Scripture and Feast Day Notes
From Today's Readings
Luke 4:14-30 Jesus is in Galilee teaching to the delight and appreciation of his listeners. But in a synagogue one day, as He preaches the purpose of His mission for the poor, the sick, and the oppressed (again to an admiring congregation), He challenges their understanding of this mission, proposing that outsiders often grasp it better than they do. They are enraged, ready to drive him out of town and even kill (!) him. Discuss/reflect: This long-ago event rings true today. Has your parish ever been challenged to consider whether they are truly fulfilling the purpose of the Church or just paying mild lip service? If they were challenged, what do you think would be the reaction?
John 2: 1-11 In the Gospel of John, the miracle at the wedding of Cana is the first "sign" of Jesus' sovereignty over all Creation and that He was indeed the Messiah. So much of note in this renowned story: The very first words "on the third day" call to mind Jesus' glorious resurrection; the servants know who it was who turned the water into wine but not the "higher ups;" the wine steward confides in the bridegroom thinking he is responsible for the new wine when it was actually Jesus, the true bridegroom; the jars are filled "to the brim" pointing to God's abundance. Discuss/reflect: In verse 5, Mary tells the servants to "do whatever He tells you," (Interesting: Pharaoh instructs his people to follow Joseph with the same words in Genesis 41:55.) How do you get at what Jesus is saying to you in your life? Do you heed His words?
1 Timothy 1: 1-11 Paul urges his protégé Timothy to be diligent against the "myths and genealogies" that so distracted people of that time (we have our own infamous distractions). In addition, an emphasis on the law has many losing sight of the simple Gospel doctrines of love and sincere faith. Discuss/reflect: Is God more a "lawgiver" or a "lover" in your life?
Isaiah 54: 1-13 What a bold declaration of love from God to His people! The Lord foresees His return to His beloved spouse, Israel, and her descendants overflowing into neighboring nations and cities. Never again will His covenant with her be broken and He will rebuild Jerusalem (54:11- "O afflicted city!") with precious stones. Discuss/reflect: Read the description of a restored Jerusalem in Revelation 22:11-21. What does this fantastical imagery convey to you? What qualities of such stones help restore a city?
Tuesday, January 18,  St. Antony the Hermit
St. Antony was one of the most beloved and well-known of the "desert fathers and mothers" who in the 3rd century chose to live in prayerful solitude or in small communities in the desert wilderness in the Middle East and, primarily, Egypt. By the time St. Antony had died in the mid-4th century, thousands of faithful had been drawn to this lifestyle following his example. Another revered saint of the Armenian Church, St. Athanasius (who is remembered on January 22 this year), wrote in his famous life of St. Antony that so many had followed him "the desert had become a city." This astounding movement was the early foundation of Christian monasticism. Reflection: The desert fathers and mothers centered their lives in prayer. When someone asked Antony to pray for him, he said: "I will have no mercy upon you, nor will God have any, if you yourself do not make an effort and if you do not pray to God." Do you make time to pray, communicating with the most important Person in your life?
                             Department of Christian Education/Diocese of the Armenian Church (Eastern) elisea@armeniandiocese.org
ANOTHER COVID UPDATE After thoughtful consideration, the Pastor and Parish Council have determined not to hold any Coffee Hours during the month of January.  The subject will be revisited near the end of the month to determine if or when we can begin again. Please be reminded that weekly Sunday Badarak will continue without disruption.
Candles for the Day of Remembrance are donated by Marta and David Brann in loving memory of Theodora Crist Mirakian and all of the Holy Trinity parishioners being remembered today.
A Day of Remembrance:  At the conclusion of Badarak today, there will be a short candle-lighting ceremony and hokehankisd to honor the memory of those in our community who passed away in 2021. Through this humble gesture—now in its 8th year–the entire Holy Trinity parish shares in each family's loss and remembers all the departed with love, gratitude, and consoling prayer.
ANNUAL PARISH ASSEMBLY: Scheduled for February 20, 2022 with alternate snow dates of March 6 or March 13, 2022.
REMINDER: According to the Diocesan Bylaws, membership dues are to be paid no later than December 31st each year in order to be a member in "good standing" and to be eligible to vote at the annual assembly. Any monies received after that date will be applied to the new year.  For any questions regarding your status, please call the church office.
COUNTRY STORE IS OPEN AND READY FOR BUSINESS:  We are well stocked in our store and invite you to come in after church most Sundays or place an order for pickup with Lorraine Damerjian @ 215-572-8465. 
TIME FOR A CHANGE 
It's a new year and we are looking for those people who would like to try something new.  Consider joining the Chorag Team, when available, and enjoy the camaraderie of fellow church members while, at the same time, providing stewardship by your service. Whether you are already a baker or just starting, all are welcomed! There is no ongoing commitment – only the date to which you commit. There are perks to be had when you are a part of the team.  If interested, contact Jeanette Der Hagopian (choirboss@hotmail.com or 215-672-4188) and we will add your name to the list of volunteers for a future cooking session!
Seeking Part-time Organists – the Choir of Holy Trinity is looking for multiple talented musicians who would be seriously interested in playing the organ for the Sunday morning Divine Liturgy (Badarak) on a rotating schedule. Organ lessons will be provided to the interested candidates, along with one-on-one direction from a senior choir person.  For further information, contact Karinne Andonian @ karinne.hov@gmail.com.
The Armenian Sisters Academy, Radnor PA. Has an immediate opening for a full-time toddler care teacher. If interested please contact Doreen Yeremian. 6106134733
Message from Montgomery County: " With the colder weather and indoor activities of the holiday season, it's important that you are protected and are considerate of others. Please stay safe. " Our community is stronger when we're all protected. The best way to protect yourself and others from COVID-19 is to get vaccinated. The COVID-19 vaccine is safe, effective, and widely available. The COVID-19 vaccine will protect you from severe illness, hospitalization, and death; and protects vulnerable people in your community who can't get the vaccine. A healthier community starts with you. For more information on the COVID-19 vaccine, call the Montgomery County Office of Public Health at 610-278-5117 or visit https://www.montcopa.org/3660/COVID-19-Vaccine.
DIVINE LITURGY IN YOUR HOME
Since we do not stream services at our church every week, we invite you to click on one of the following links to partake of Badarak at any of the following:
http://www.stleon.org (St Leon Live Stream)
https://www.facebook.com/stvartancathedral (St. Vartan Armenian Cathedral)