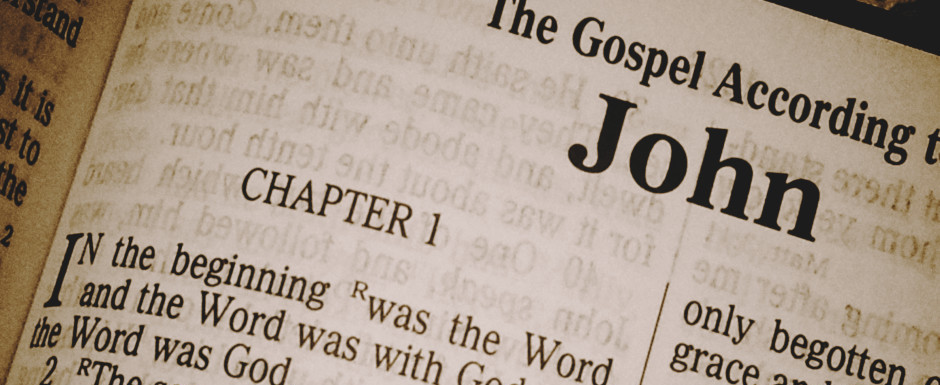 THE SUNDAY MESSENGER
December 25, 2022

Fifth Sunday of Advent
A Very Merry Christmas to One and All
Scripture and Feast Day Notes
From Today's Readings
Luke 19:12-28 Nearing Jerusalem to face His last days, Jesus tells a cautionary tale about a man who goes to a distant country to be crowned king and entrusts his servants with money to "put to work." Upon his return, he commends those who have increased the sum through wise investment and curses the one who simply hoarded it, afraid of the master. He takes this and awards it to the servant who did the most with his money, vowing that "to the one who has, more will be given and for the one who has nothing, even this will be taken away."
Hebrews 7:11-25 The epistle writer describes the breakthrough priesthood of Jesus, which unlike that of Aaron and his line, is eternal and bears a new and different covenant. This priesthood is compared with that of Melchizedek (Genesis 14:18-20; Psalm 110:4), the king and high priest from Salem who offered bread and wine and his blessing to Abram. With the character of his priesthood, the symbolic elements of Holy Communion, his kingship over Salem ("peace"), Abram's reverence, and his blessing, Melchizedek is seen as a Christ-like figure.
Isaiah 41: 4-14 God commands the distant nations to be ready to meet his judgment, reminding them that He is the source and overseer of history, the first and the last. To lowly and humble Israel (41:14) whom He has chosen and upheld, He pledges protection.
Tuesday, December 27: Holy Apostles Peter and Paul 
These saints were the most influential of the first followers and apostles. Called by Jesus to leave his fishing boat and become a "fisher of men," Peter was always named first whenever the Gospels listed the Twelve. He was one of Jesus' closest disciples (along with James and John); they alone were with Him at the Transfiguration and accompanied Him as He prayed in the Garden of Gethsemane. It was Peter who asked to walk on water to prove the strength of his faith and it was he who first boldly acknowledged Jesus as the Christ (Luke 9:20). Peter denied Jesus three times the night of His arrest and yet the Book of Acts describes his evangelizing work and leadership in the Early Church as powerful and prolific. Once the disciples opened their ministry to all people and not just Jewish converts, St. Paul takes center stage in the Book of Acts. A witness to Stephen's stoning, Paul experiences conversion on the road to Damascus where Christ appears to him (Acts 9) and is
 NO COFFEE HOUR TODAY: to allow everyone to leave church quickly to spend Christmas with their families.
Seeking Part-time Organists – the Choir of Holy Trinity is looking for multiple talented musicians who would be seriously interested in playing the organ for the Sunday morning Divine Liturgy (Badarak) on a rotating schedule. Organ lessons will be provided to the interested candidates, along with one-on-one direction from a senior choir person.  For further information, contact Karinne Andonian @ karinne.hov@gmail.com.
THIS CHRISTMAS LET'S SUPPORT FAR'S CHILDREN
Parakar Special School serves about 200 students both with and without disabilities. Many of the children were given up by their parents as a result of their disabilities; thus, most of the children live at the school.
The children always look forward to New Year, which is the most wonderful time of the year for them! Usually, they are able to have a humble dinner together to ring in the New Year. This year, FAR wants to make their celebration special by including gifts of warm winter clothes and to ensure that they have fruits and sweets too.  http://WWW.WEAREAYO.ORG
IMPORTANT REMINDER: According to the Diocesan Bylaws, membership dues are to be paid no later than December 31st each year in order to be a member in "good standing" and to be eligible to vote at the annual assembly. Any monies received after that date will be applied to the new year.  For any questions regarding your status, please call the church office.
MEN'S CLUB NEWS – The Nov & Dec. 2022 "200 CLUB" drawing have been completed. You can see the results on our HTAC Website. Click on: Organizations, Men's Club.   –Thank you for your support!
ZOOM Book Club: Holy Trinity's Book Club is back for its third season of hosting virtual discussions on a wide and diverse reading list. Join us on Thursday evening, January 12 at 7:00 for our first selection of 2023— "The Engineer's Wife" by Tracey Enerson Wood. Based on the true story of the Brooklyn Bridge, the book delivers an emotional portrait of a woman transformed by a project that takes her into the depths of the East River, suffragette riots, the halls of Manhattan's elite and much more. It's also the story of a couple determined to build something that lasts—even at the risk of losing each other. Our facilitator will be Nancy Hovnanian. To receive the Zoom link, go to nancybasmajian@verison.net.
CHURCH CALENDAR (please mark your calendars)
January
Thursday January 5th: Armenian Christmas Eve followed by Fellowship
Friday January 6th: Armenian Christmas
Sunday January 8th: Water Blessing Service & Christmas Pageant
Wednesday January 11th:Pastor's Weekly Zoom Bible Study resumes  every Wednesday evening at 7:00 pm
Sunday January 15th: Day of Remembrance
Saturday January 21st – Royal Tea Party
THE KISS OF PEACE: After the gifts of the Eucharist are brought to the Altar Table, the deacon proclaims, "Greet one another with a holy kiss."  The person giving the greetings says, Kristos ee mech mer Haydnetsav – Christ is revealed amongst us.  The recipient would respond, Orhnial eh Haydnootiunun Kristosee – Blessed is the revelation of Christ.