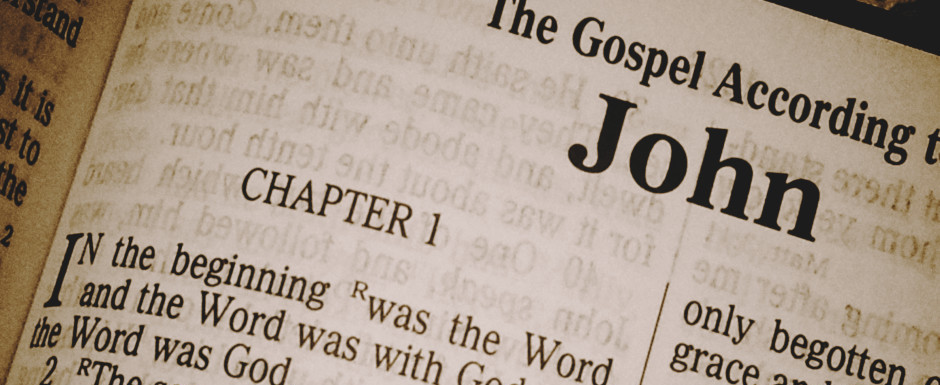 THE SUNDAY MESSENGER
December 20, 2020

Fifth Sunday of Advent
A Very Merry Christmas to One and All
UPDATE ON THE STATUS OF ARTSAKH AND ARMENIA
Artsakh & Armenia continue to be in a state of turmoil, upheaval & sorrow. So much of the land in Artsakh was taken, leaving the country with barely one-fourth of its original size.
We do know that approximately 100,000 people became refuges when they were forced to abandon their homes at the start of the war, and again permanently at the conclusion of the war. They fled to find sanctuary in Armenia and try to rebuild some semblance of their lives.
We also know that the number of soldiers killed is more than 5,000 at this time. Most of the 10,000 injured have major medical needs including prostheses for their lost limbs. Daily, countless funerals are held. And there are still many soldiers for whom there is no information, including those who are being held prisoners by the Azeris.
The needs are great for those in our homeland. They need encouragement, they need our prayers and they need our resources. Please click here to offer financial assistance.
Before Others or Before God?
We go to Church, we're involved, we fast during Great Lent. During Badarak we confess our sins, we bow down to the ground, we even beat our chests when we say "Վա՛յ ինձ, վայ ինձ, վայ ինձ". Throughout our liturgical services we sing the prayer of the tax collector, "Lord, have mercy" (Der voghormya) over and over. In fact, it is his prayer that serves as the foundation of the refrain "Lord have mercy" that permeates our liturgical and personal prayer.
But before whom do we do these things? The Pharisee stood before other people around him, and comparing himself with them, he was able to pridefully read his spiritual resume. In contrast, the tax collector bowed down before a holy and righteous God, not before other people, and was therefore compelled to humbly utter the words, "Lord, have mercy" (Տէր ողորմեայ). When we do the same, we can't help but to see the urgency of our situation and our humble dependence on God for the cure.
The point is not to criticize pious activity, customs, rituals, and righteous deeds. They are good and even essential. They are a response to God, acts of worship born from our faith. But without a heart of true repentance, one of humility, these things will only lead to judgment of others, pride, and arrogance. The downfall of the Pharisee is that his heart was in the wrong place. Instead of God, he used other people as his measure of spiritual success. The tax collector, on the other hand, like St. Gregory of Narek, contrasted his ailing and infirmed soul with the holiness of God.
In one of his sermons, Archbishop Norayr Bogharian† (1904-1996) from Jerusalem encourages us to examine our own sins rather than point out the sins of others:
Everyone must be his own judge…Let us examine ourselves well; let us turn on our ourselves – on our own souls – that magnifying glass through which we view the transgressions of others, and we will see the sooty footprints of Satan are revealed in our soul's dark corners…Instead of the Pharisee's pride, let us clothe ourselves in the tax collector's humility. (trans. Roberta Ervine)
A story from one of the Desert Fathers, a saying from an early Christian monk helps us understand humility and how we should view ourselves in comparison to others:
A hermit was asked, 'What is humility?' He answered, 'Humility is a great work, and a work of God. The way of humility is to undertake bodily labour, and believe yourself a sinner, and make yourself the servant of all.' A brother said, 'What does it mean, to be the servant of all?' He answered, 'To be the servant of all is not to look at the sins of others, always to look at your own sins, and to pray to God without ceasing.' (trans. Benedicta Ward)
God sees our heart, so it's a good idea to be as honest as possible with him when we pray. And when we are honest with who we really are in his sight, can we really attempt to impress him by reading off our accomplishments, bragging about how we are better than others? Or will we, like the tax collector, feebly bow before our Creator, our Great Physician, barely able to utter the words, "Der voghormya, Der voghormya, Der voghormya."
By Dn. Eric Vozzy
TODAY'S BIBLE READINGS:
Hebrews 4: 16-5:10 (page 198) New Testament
Luke 18: 9-14 (page 74) New Testament – (Please follow the Armenian Reading in your Bible)
Isaiah 40: 18-31 (page 716) Old Testament
REQUIEM SERVICES: Hokehankist today will be for:
ALICE SARKISSIAN (3rd Anniversary of Her eternal life) requested in loving memory by Jean Sarkissian, Paul Sarkissian & Roseanne Sarkissian.
"Lord, the God of heaven, the great and awesome God, who keeps his covenant of love with those who love him and keep his commandments, let your ear be attentive and your eyes open to hear the prayer your servant is praying before you day and night…." (Nehemiah 1:5–6).   Prayers are requested for Ethel Terzian, Taron Poghosyan, Alice Charles, Theodora Mirakian & Leslie Movsesian.
REMINDER: According to the Diocesan Bylaws, membership dues are to be paid no later than December 31st each year in order to be a member in "good standing" and to be eligible to vote at the annual assembly. Any monies received after that date will be applied to the new year.  For any questions regarding your status, please call the church office.
Ayo!'s Emergency Campaign to Support Families from Artsakh
Ayo!, FAR's crowdfunding platform, has launched a new emergency campaign, We Are Artsakh. The campaign will urgently source and deliver food and hygiene supplies, school supplies, winter clothing, bedding and medication to the people of Artsakh who had to flee their homes and have no clear date of return. With winter approaching, the needs are even more urgent. To support the campaign, visit Ayo!'s website www.weareayo.org
DIVINE LITURGY IN YOUR HOME
Since we do not stream services at our church every week, we invite you to click on one of the following links to partake of Badarak at any of the following:
St Leon live stream
St. Vartan Armenian Cathedral
http://www.holy-martyrs.org
MEN'S CLUB NEWS – The December Men's Club drawing for 2020-21 was completed on 12/13. You can see the results on our HTAC Website. Click on: Organizations, Men's Club.
A Christmas Prayer
Robert Louis Stevenson
Loving Father,
help us to remember the birth of Jesus,
that we may share in the songs of the angels,
the gladness of the shepherds, and the worship of the wise men.
Close the door of hate and open the door of love all over the world.
Let kindness come with every gift and good desires with every greeting.
Deliver us from evil by the blessing which Christ brings,
and teach us to be merry with clear hearts.
May the Christmas morning
make us happy to be Thy children,
and the Christmas evening bring us
to our beds with grateful thoughts,
forgiving and forgiven, for Jesus' sake.
AMEN