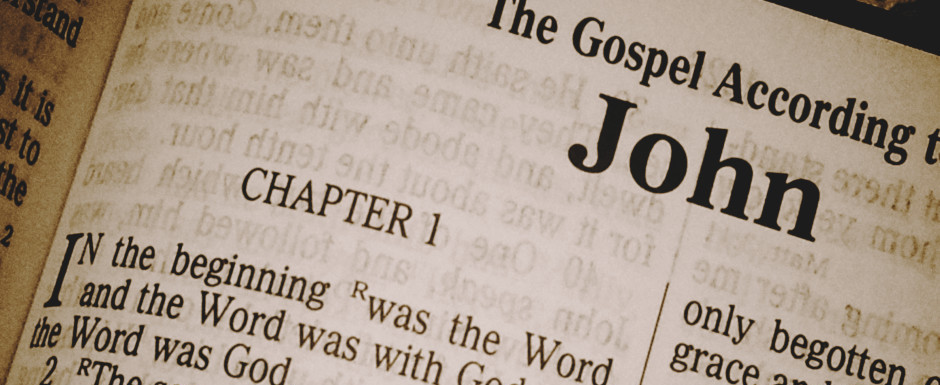 THE SUNDAY MESSENGER
February 16, 2020
Fifth Sunday after the Octave of Theophany
Presentation of the Lord to the Temple
On February 14, the Armenian Church celebrates the Feast of the Lord's Presentation to the Temple. Dyarn-unt-arach, or Candlemas as it is known in the West, symbolizes the presentation of the 40 day-old Christ Child to the Temple in Jerusalem.
In accordance with the Law of Moses, the infant Christ was brought to the Temple by Mary and Joseph and presented to God. A man named Simeon was there, to whom it had been revealed that he should not see death before he had seen the Lord. Simeon held the infant in his arms, blessed God, and said, "Lord, let your servant now depart in peace, for my eyes have seen your Salvation, which you have prepared before the face of all people. A Light to lighten the Gentiles, and the Glory of Your people, Israel." (Luke 2:29-32)
In the tradition of the Church, Evening Services (Nakhatonak) are conducted on the night preceding the Feast Day. At the conclusion of the service, the priest lights a candle from the Holy Altar, and distributes the flame to all present. With great care, the faithful take the lit candles home to their families.
The morning of the Feast Day, Divine Liturgy is celebrated in Armenian Churches throughout the world. The hymn offered during the Liturgy commemorating Dyarnuntarach glorifies Simeon's articulation of "a Light to lighten the Gentiles". The hymn praising Simeon also lauds the Mystery of the Incarnation.
Many additional customs have been inherited from the past, including the blessing of the four corners of the world in the Andastan Service, the blessing of newlywed couples, as well as offering prayers for the crops and fertility of the fields.
TODAY'S BIBLE READINGS:
Titus 1: 1-11 (page 194) New Testament
John 7: 37-52 (page 92) New Testament – (Please follow the Armenian Reading in your Bible)
Isaiah 63: 18-64:12 (page 739) Old Testament
"LORD, the God of heaven, the great and awesome God, who keeps his covenant of love with those who love him and keep his commandments, let your ear be attentive and your eyes open to hear the prayer your servant is praying before you day and night…." (Nehemiah 1:5-6). Prayers are requested for Antranig Garibian, Edward Tatoian, Rose Minassian, Ethel Terzian, Taron Poghosyan, Alice Charles and Armen Mirakian.
NEW COMMUNION PROCEDURE – Before gathering for confession, please allow time for the Choir Members to come down and join us before we begin.
FELLOWSHIP HOUR: There will not be a Fellowship Hour today due to the Parish Assembly.
Blessing of Marriages: Today married couples of all ages are invited to participate in a brief blessing service after Badarak. The ceremony, which has become an annual tradition at Holy Trinity, is intended to honor the relationship of husband and wife and is an opportunity for couples to rededicate that relationship to God and his sacred purposes. We look forward to seeing our entire church family present to witness the ceremony.
LENT 2020: Our Adult Christian Education (ACE) team has planned an impressive and diverse program for us this Lenten season. It includes four Friday evening dinner programs featuring two guest speakers from our Diocese, an instructive and hilarious game of "Parish Outburst" and the premier of the Holy Trinity Acting Troupe's performance of "The Foolish Man who went to See God." In addition, Dn. Albert Keshgegian will guide us through a Saturday workshop on the gospel music of Elvis Presley, and for those looking for something a bit deeper, there's the Lenten Challenge. For more information on all these opportunities, flyers are available in the narthex and the church lobby.
Did you know that when we participate in Soorp Badarak (Divine Liturgy), we are also being invited to a meal (communion) offered by our Lord and Savior, Jesus Christ. As such, we should dress in a manner worthy of that invitation. We ask our faithful to dress appropriately for worship. Please, no very short dresses, shorts or bare shoulders. Thank you.
Home Blessings It is part of the Armenian Church tradition to have our homes blessed regularly and especially during the seasons of Christmas and Easter. Please consider bringing this age-old practice to your home in 2020. Having this short service done in your own home will bless you and create a sense of peacefulness for you and your family. If you would like to partake of this beautiful custom, contact the church office (215-663-1600 or office@holytrinity-pa.org) and request a home blessing visit from Der Hakob. Please have a piece of bread, dish of salt and glass of water prepared for the blessing service.
ANNUAL PARISH ASSEMBLY: Scheduled for TODAY with alternate snow dates of March 1 or March 8, 2020.
Poon Paregentan Celebration Luncheon: February 23, 2020 following services in the church hall. Adults are $10.00 per person, children (ages 5-17) are $6.00 each and children 4 and under are free. RSVP by February 16, 2020. Everyone is welcome.
EMERGENCY CLOSINGS: In an effort to inform parishioners and guests when a Holy Trinity church service or program needs to be canceled or delayed due to inclement weather or other reasons, we request that you check our website (www.holytrinity-pa.org) or facebook page (www.facebook.com/holytrinitypa) for the most accurate information.
CHURCH CALENDAR (please mark your calendars)
February
Sunday February 16th: Annual Parish Assembly (snow dates 3/1 & 3/8)
Sunday February 23rd: Church School Poon Paregentan Celebration! RSVP by 2/16/20

March
Sunday March 1st: Church School Vartanatz Play during Fellowship Hour
2019 Attendance: Plate/Candle Collection:
January
5 – 123 people $1,850.00
12 – 98 people $518.00
19 – 139 people $857.00
26 – 115 people $538.00
Weekly Expenses: $6,000.00
FAR UPDATE: FAR's Sunday Schools Spark Spiritual Awareness in Border Communities -The launch of FAR's Breaking the Cycle of Poverty Program (BCPP) in 2013 led to a variety of programs geared toward strengthening some of the poorest communities in Armenia's Tavush Region. BCPP's hobby groups, and specifically its Sunday school program, are credited with helping children and youth in six different border villages to find positive outlets in an area that has few other extracurricular activities to offer. More than 150 children between the ages of 7 and 17 attend Sunday school once a week to learn about Christian values, spiritual health, and to participate in Bible study. The Sunday schools are also an opportunity for youth to openly discuss issues like family and Christian values, and even things like patriotism. Students debate topics, which help to open their minds and expand their viewpoints. "The Sunday school changed my perceptions about patriotism and love toward my birthplace. I will graduate from school in May and will leave my village for Yerevan, but I will be back in a couple of years and do my best to develop my community," said 17-year-old Inesa Avagyan. To support FAR's economic development programs, go to https://www.farusa.org/donate
Armenian Sisters Academy
Open House
March 12, 2020 9:30 -11:00 a.m. Join us for a look into the lives of ASA students. The open house will include a tour with our student ambassadors, followed by open discussion with faculty, staff, and parents. RSVP to lsanterian@asaphila.org or 610-687-4100
Using the Pew Book: In order to enrich understanding of the Divine Liturgy, we encourage our faithful to follow along in the large two-part Pew Book. Part One includes the classical Armenian used in the Liturgy; the facing page is the translation in modern Western Armenian. Part Two contains the transliteration of the classical Armenian; the right-hand page has the English translation. This Pew Book includes the prayers of the celebrant usually offered inaudibly. The prayers offered aloud are indicated in boldface type.
THE NICENE CREED/ HAVADAMK – This is the Profession of our Faith which is often sung after the Gospel is read from the altar. Occasionally, it will be recited by the Deacons and/or the Choir. We invite you to affirm your own "Profession of Faith" by reciting along with us. God longs for all of us to express our faith and devotion to Him.
THE KISS OF PEACE: After the gifts of the Eucharist are brought to the Altar Table, the deacon proclaims, "Greet one another with a holy kiss." The person giving the greetings says, Kristos ee mech mer Haydnetsav – Christ is revealed amongst us. The recipient would respond, Orhnial eh Haydnootiunun Kristosee – Blessed is the revelation of Christ.
Anyone who wishes to request any Requiem Services MUST inform the office by 1:30pm Wednesday the week before. If you also want to sponsor the Fellowship Hour you MUST call Jeanette Der Hagopian at 215-672-4188.
Would you like to:
– receive this Bulletin on Friday via email?
– request a Hokehankist, house blessing or hall rental information?
– find in-depth information on our faith, our parish and our activities?
– sign up for an event online?
If the answer to any of these questions is YES, please visit our parish website at www.holytrinity-pa.org
WE ASK THAT EVERYONE KINDLY TURN OFF ALL CELL PHONES and all other such electronic devices prior to entering the sanctuary out of respect for the sanctity of our services.