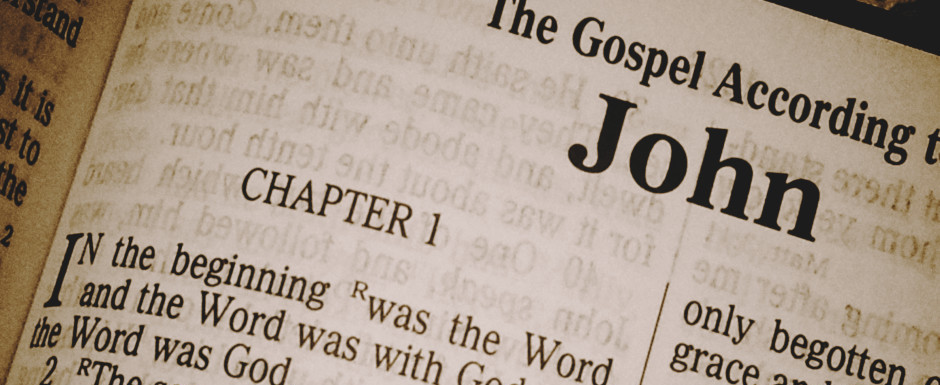 THE SUNDAY MESSENGER
June 27, 2021

Fifth Sunday After Pentecost 
 COVID UPDATE:  As the law in Montgomery County has evolved, people fully vaccinated against COVID-19 can resume indoor and outdoor activities without wearing a mask or socially distancing. Masks are still required for vaccinated and unvaccinated individuals in crowded indoor areas. Please exercise your best judgment and caring for everyone in our Church community.   
Scripture and Feast Day Notes
From Today's Readings
Isaiah 2:5-11 Isaiah continues to unfold God's warning that the people of Judah and Jerusalem have abandoned him for meaningless abundance and idols. Their treasure is no longer their Lord, but rather gold and silver, horses and chariots.  God, however, will bring down the arrogant. In the last days "the Lord alone will be exalted." (v.11) Discuss/reflect: What are your precious treasures and idols (2:7-8)? Use your answers to pray a confessional prayer and ask to be freed from materialism and idolatry that you might "walk in the light of the Lord." (2:5)
Romans 8:31-10:4 St. Paul outlines the unambiguous nature of God's sovereignty. His fierce love, a love that took his own Son to the cross, calls us to a relationship where  neither persecution, nor famine, nor any danger, in fact nothing, "in all creation will be able to separate us from the love of God which is in Christ Jesus." (8:39) Paul expresses compassion for the Israelites who still believe the Law is the way to God rather than faith in his love and mercy. Discuss/reflect: In what ways do we establish our own rules of righteousness rather than submitting to God's (10:3)? Do you do this? Do religious institutions do this?
Matthew 13:24-30 In the Parable of the Weeds, one of a number of "Kingdom" parables in this theologically-rich chapter, Jesus uses the harvest as a common symbol for the final judgment. The weeds are brought into being by Evil itself and will prosper side by side in the world. Only in the fullness and end of time and only with God's discernment and not our own limited understanding, will the weeds be burned (an agricultural image well understood in Jesus' time). God's judgment may take many of us by surprise as we think – often in ignorance and intolerance — about who we feel is "in" and who is "out"! Jesus explains the parable to his disciples in vv 36-43. Discuss/reflect: Have you had a season in your own life where a person could have looked at you and judged you harshly?
Saturday, July 3, is the Feast of the 12 Apostles and St. Paul
Apostle is a Greek word meaning "one who is sent forth" having been entrusted with a special mission. So it was that Jesus called 12 men to be with him, learn from him, and ultimately bring the world to him.  In Matthew 4:19, Jesus gave the fishermen Peter, Andrew, James and John a simple invitation: "Come, follow me, and I will make you fishers of men." In this way he asked them to leave where they were (their fishing boats and business), journey with him daily, open their hearts to being changed by God, and call others to the same journey. Many other men and women followed him as well. In the same spirit, the disciples (Acts 1:21-22) chose Matthias to replace Judas because he had "journeyed with Jesus daily and was ready to witness to Him." St. Paul, in turn, became the apostle to the Gentiles, tranformed by his faith from a persecutor of Christians to the greatest of Christian missionaries. Reflection: Going from disciple to apostle is the spiritual journey from student to eager witness (although one continues to learn and grow, even in that transition).  Where are you on this journey?
                     Department of Christian Education, Diocese of the Armenian Church of America, elisea@armeniandiocese.org
"Therefore I want the men everywhere to pray, lifting up holy hands without anger or disputing." (1 Tim 2:8). Prayers are requested for the families of the soldiers killed in the 44-day Artsakh war, the soldiers who are struggling through catastrophic injuries suffered, and those who are still being held as prisoners of war all these months later; Ethel Terzian, Taron Poghosyan, Alice Charles, Leslie Movsesian, Larry Grocott and Doris Alahverde.
REQUIEM SERVICES: Karasoonk (40th Day memorial Service) today will be for:
 – VIRGINIA SHAKARJIAN on the 40th Day of Her eternal life requested by the Shakarjian Family.
– HARRY IINJAIAN on the 40th Day of His eternal life requested by the Injaian Family.
COUNTRY STORE IS OPEN AND READY FOR BUSINESS:  We are well stocked in our store and invite you to come in after church most Sundays or place an order for pickup with Lorraine Damerjian @ 215-572-8465. 
MEN'S CLUB NEWS – The June 200 CLUB drawing, the final for 2020-21, was completed on 6/13/21. You can see the results on our HTAC Website. Click on: Organizations, Men's Club. –Congratulations to the Winners!
 Tickets for the 2021 – 22 season will be send out in August.
The Armenian Sisters Academy, Radnor PA. Has an immediate opening for a full-time toddler care teacher. If interested, please contact Doreen Yeremian. 6106134733
DIVINE LITURGY IN YOUR HOME
Since we do not stream services at our church every week, we invite you to click on one of the following links to partake of Badarak at any of the following:
https://www.facebook.com/SSSMAAC/live/ (St. Sahag & St. Mesrob Armenian Church)
http://www.stleon.org (St Leon Live Stream)
https://www.facebook.com/stvartancathedral (St. Vartan Armenian Cathedral)
http://www.holy-martyrs.org (Holy Martyrs Live Stream)
ASA OPEN HOUSE: Interested in finding out more about ASA for your child?
We welcome the opportunity to meet with you, answer any questions and guide your family through the admissions process. Though our campus is open, due to safety concerns in light of COVID-19 we are unable to welcome visitors to campus during school hours. We have transitioned our spring open house and tours into virtual zoom/phone meetings as well as after-hours tours. Email Legna Santerian at lsanterian@asaphila.org to schedule a tour – just for your family!
We look forward to meeting you and introducing you to the Armenian Sisters Academy!
Check out our video at https://www.youtube.com/watch?v=Wevb1U3tAnI 

Legna