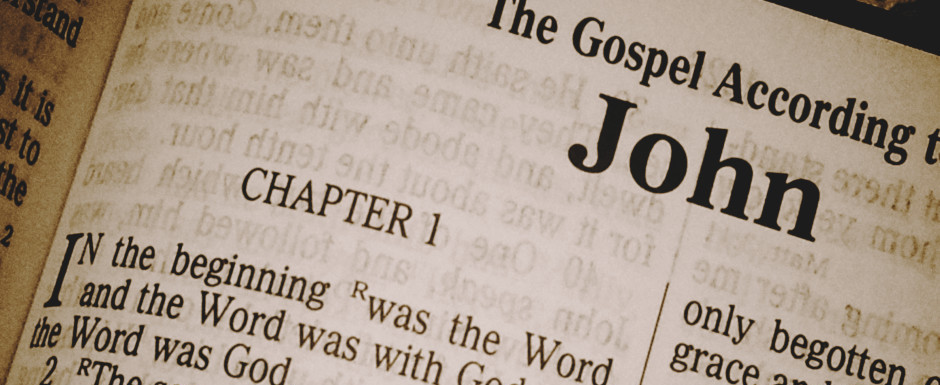 THE SUNDAY MESSENGER
October 11, 2020
FIFTH SUNDAY AFTER EXALTATION
The Survival of Armenia and Artsakh
Armenians exist today in spite of the Ottoman Empire's desire to annihilate us. Now Turkey is trying to finish what they started in 1915 by having Azerbaijan start a war with us. Sadly, many other countries are joining in the WAR against us. The resources received to date are NOT ENOUGH to see us through this battle for our homeland and national identity. We need support from every corner of the world where Armenians live. The situation is DIRE!
Click here to make your donation IMMEDIATELY or send check made out to Holy Trinity Armenian Church – Memo: Artsakh
"Pray without ceasing" (1 Thes 5:17)
---
Holy Evangelists Matthew, Mark, Luke, and John (Saturday, October 17)
For millions of believers, the four Gospels are the greatest chapters in the greatest and most miraculous of any book ever written. As the people who lived during Jesus' time began to age and die, an urgency was felt to record the accounts of those who had known Him. There were many gospels circulating in the early centuries of the church. But the gospels that grew widely popular, were read most often, and sanctioned by the church elders entered the canon as offering a full and authentic picture of Jesus Christ. These four Gospels are considered sacred biographies for although they are certainly biographical and historical, they are primarily a personal witness to the life and teachings of Jesus Christ as understood by a particular writer, inspired by the Holy Spirit.
During Badarak, when the deacon elevates the Gospel book over his head or whenever we kiss the Gospel book, we are lovingly acknowledging its value and authority in our lives. As Christians, we are called to be the Gospel. God has chosen us to be His evangelists and inspire others to experience Jesus Christ.
Activity: Read all four Gospels on the journey to Christmas.
TODAY'S BIBLE READINGS:
Galatians 2:1-10 (page 171) New Testament
Mark 12:35-44 (page 45) New Testament – (Please follow the Armenian Reading in your Bible)
Isaiah 19: 1-11 (page 697) Old Testament
REQUIEM SERVICES: Hokehankist today will be for:
– FOR ALL THE BRAVE SOLDIERS WHO GAVE THEIR LIVES TO PROTECT THE REPUBLIC OF ARTSAKH AND ARMENIA requested by the Eastern Diocese and Holy Trinity.

– BARBARA KUMKUMIAN (10th Anniversary of Her eternal life) requested by the Bokas and Jerrahian Families.
"LORD, the God of heaven, the great and awesome God, who keeps his covenant of love with those who love him and keep his commandments, let your ear be attentive and your eyes open to hear the prayer your servant is praying before you day and night…." (Nehemiah 1:5-6). Prayers are requested for Ethel Terzian, Taron Poghosyan, Alice Charles, Theodora Mirakian, Leslie Movsesian and Zevart Shakarjian.
ALTAR CANDLES are donated today by the Bokas and Jerrahian Families in loving memory of Barbara Kumkumian on the 10th Anniversary of her eternal life.
"Walking Through the Gospel of Mark" continues on Tuesdays evenings through November 17 (7:00 – 8:00 PM) led by our Pastoral Intern, Dn. Armen Terjimanian.
The Gospel of Mark is the earliest written of the Gospels, and at 16 chapters, it is the shortest. It's also dramatic and fast-moving. Our journey, which will begin at the River Jordan, will be casual and easygoing. We will read together and ask questions as they arise. Attendance at all sessions is not required but invited!
A BOOK DISCUSSION** led by Lucy Aghazarian, will be held on Thursday, October 22 at 7 pm. The title of the book is Mayda: Echoes of Protest. It's the story of Author Srpuhi Dussap's view on women's rights in traditional Armenian culture in the 19th century. Born into a wealthy family, Dussap became the idol of a new generation of young educated women, as well as a model for subsequent prominent Armenian feminist writers who followed in her footsteps. For registration and to receive the ZOOM link, please contact nancybasmajian@verizon.net **The book is available on Amazon & at the Armenian International Women's Association website at aiwainternational.org.
CHURCH CALENDAR (please mark your calendars)
September
Tuesdays 9/29 through 11/17: Walking Through the Gospel of Mark

October
Thursday 10/22: A BOOK DISCUSSION Mayda: Echoes of Protest
Sunday 10/25: Picnic-to-Go
The Diocesan Annual Appeal – We encourage our faithful to be supportive in any way they are able, especially now with the shortfall that the Diocese has experienced because of COVID. This year's Appeal will have an extra feature for new or existing donors. A generous benefactor has stepped forward with a match, so your donation will be worth more than the check you send them!