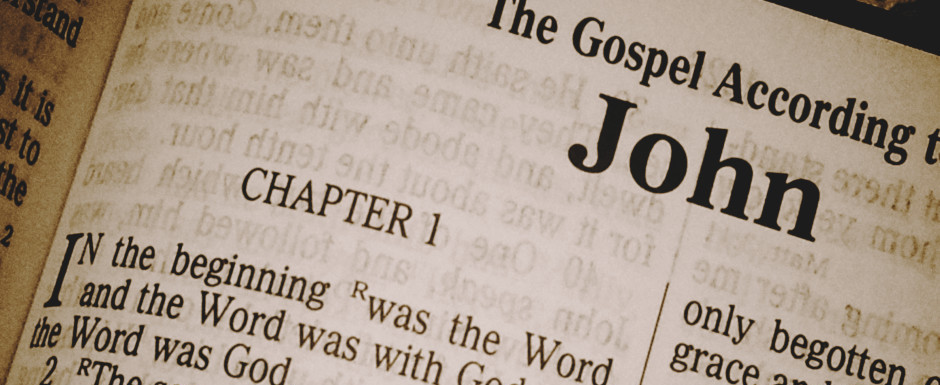 THE SUNDAY MESSENGER
September 25, 2022

Feast of the Holy Cross of Varak 
Scripture and Feast Day Notes
From Today's Readings
Matthew 24:30-36 Jesus gives this description of His Second Coming alongside warnings not to be deceived as to when it will happen: it will be sudden, like a lightning bolt, but unmistakable. (The fig tree is one of the few trees in Palestine that sheds its leaves annually, making it the perfect symbol for a reliable sign of things to come.) He will appear in the sky with power and great glory; angels will trumpet a call to the elect from the four corners of the world. Discuss/reflect: Explain verse 35 ("Heaven and earth will pass away, but my words will never pass away") in your own words. How might this change your priorities?
Galatians 6:14-18 St. Paul declares that all his praises are reserved for the Cross; through it, the world was crucified to him. Traditions are not as important as being part of the "new creation." Discuss/reflect: What do you think St. Paul meant when he said the "world had been crucified to him" (v.14)?  What are some of the ways this might be true for you as you grow closer to Jesus?
Isaiah 65:22-25 A vision of God's ultimate restoration of creation, in which joy, peace and blessing will prevail. Unlike other apocalyptic visions, life goes on here on earth, but it will be free from grief and oppression, and God will be immediately present. Discuss/reflect: "Children will not be doomed to misfortune" (v.23). What misfortunes have we left our children to face and resolve? What might we do for them and these issues right now to see God's vision realized?
Proverbs 3:18-26 An ode to wisdom, with which God laid the foundations of creation; and a call to all to live by "sound judgment and discernment," which will lead to fearlessness, honor and even a good night's sleep. Discuss/reflect: Define wisdom. In what ways might wisdom, understanding & sound judgment "keep you safe" (v23)? Ask God for those qualities in prayer.
Today is the Feast of the Holy Cross of Varak
In the late 3rd century, the nun Hripsime – the same St. Hripsime so important to the story of Armenia's conversion — was fleeing from her Roman persecutors. In desperate flight, she buried a piece of Christ's cross, her most precious possession, on Mt. Varak (near Van). After her martyrdom by King Drtad, the sacred relic she had buried was forgotten for centuries. Then, in 660, Totig, a hermit monk who lived on Mt. Varak, saw a vision of a church with twelve pillars on the top of the mountain. In the center of these pillars was a radiant cross. This luminous vision descended over the altar of the monastery of Varak. When Totig and his student Hovel rushed to the church and knelt at the altar, they discovered the holy relic. He joyously shared the news with Catholicos Nersess (the Builder) who verified the authenticity of the relic, proclaiming the Sunday nearest September 28 to be the Feast of the Holy Cross of Varak. Reflection: Close your eyes and dare to imagine you are Hripsime desperately scratching at the earth to hide your precious relic of the Lord's cross, knowing you will probably die for your faith. Why does this matter to you? Why does He matter to you?
REQUIEM SERVICES: Hokehankist today will be for:
Arthur Aznavuryan's (14th Anniversary of His eternal life)  Requested by wife Mrs. Armenoui Aznavuryan, Son Carlo Aznavuryan    and family, daughter, grandchildren: Aram, Shant and family Arthur Aznavuryan, Bentley Aznavuryan
Onnig Babikian's (19th Anniversary of His eternal life) Requested by wife Lolita Babikian and children), Raffi, and Armineh Babikian, great grandchildren Noor, Shaya, and Niko Babikian.
All deceased family members Aznavuryan and Babikian families
COFFEE HOUR – is sponsored by the Gayane Hambardzumyan in celebration of her daughter, Ophelia, who has moved to our country and will be a part of our church family. Join us to welcome her.
Support Artists from Armenia – This year's Harvest Bazaar will feature an Armenian Gift Market with a variety of merchandise from Armenia which will surely delight those who take the time to view the products. We are seeking donors who will underwrite the purchase of these items and by doing so will, in turn, help support the work of the artists. For more information, contact Cece Garibian (267-210-0670), Tanya Paretchan (215-530-7847) or Gena DerHagopian Willard (215-805-6559).
 ATTIC TREASURES – Will return to the Harvest Bazaar this Fall. With limited storage space available at church, we are more focused on items we can accept to be sold at the Attic Treasures table. Gently Used Items must be CLEAN & UNDAMAGED. Desired items are jewelry, women's accessories, housewares, and small furnishings.   Clothing will not be accepted this year. The drop-off area will be in the first Sunday School room on the right. (The room will have a sign Attic Treasures). Unsold items will be donated to charity. For questions:  contact Sue DerHagopian (609-280-6047), Gay Hagopian (609-502-4995) or Grace Meranshian (856-217-9333).
COUNTRY STORE – We invite you to come visit us after church most Sundays.  See Liz or Jeanette. If you wish to place an order for pickup, contact Lorraine Damerjian @ 215-572-8465, and she can help you with that.
Seeking Part-time Organists – the Choir of Holy Trinity is looking for multiple talented musicians who would be seriously interested in playing the organ for the Sunday morning Divine Liturgy (Badarak) on a rotating schedule. Organ lessons will be provided to the interested candidates, along with one-on-one direction from a senior choir person.  For further information, contact Karinne Andonian @ karinne.hov@gmail.com.
September 28 – SOLD OUT!!
The Paint & Sip event on September 28 has been filled to our capacity.  Thank to you all who signed up so promptly and enthusiastically.
MARK YOUR CALENDAR – THE ARMENIAN INTER-COMMUNAL COMMTTEE OF PHILADELPHA invites you to join us on Sunday, October 9 @ 3 pm for a dynamic Classical Music Concert, organized by Seeds of Hope, featuring Armine Khachatryan (piano), Edita Dolunts-Kalayjian (soprano) and Samvel Arakelyan (violin).  All proceeds from this uplifting event will be directed to the rehabilitation and humanitarian support of wounded and disabled soldiers, caused by the 2020 Artsakh war.  This event will take place at Holy Trinity Armenian Church, 101 Ashmead Road, Cheltenham, PA 19012. Tickets are not necessary, but a Free Will offering that day would v be appreciated.
BIBLE BASICS – Wednesday evenings: October 5, 12, 18, 26 at 7:00 pm via ZOOM
If you feel your knowledge of Scripture is inadequate or if you have questions about the sacred writings of God's people and its role in our lives, this 4-week program is perfect for you.  Join our Senior Deacon, Albert Keshgegian as he guides us through an interactive look at the basics of the Bible. To sign-up and get the Zoom link, go to nancybasmajian@verizon.net.
OCTOBER 22 and 23 – HARVEST BAZAAR After a 3-year hiatus, please join at for our Harvest Bazaar and food festival. Saturday 1 -7 pm, and Sunday after church until 4pm. Take out is available.
LOST AND FOUND – Please look at the coat racks in the hallway as we have begun to accumulate miscellaneous pieces of clothing.  We will be donating any remaining items to charity in December.