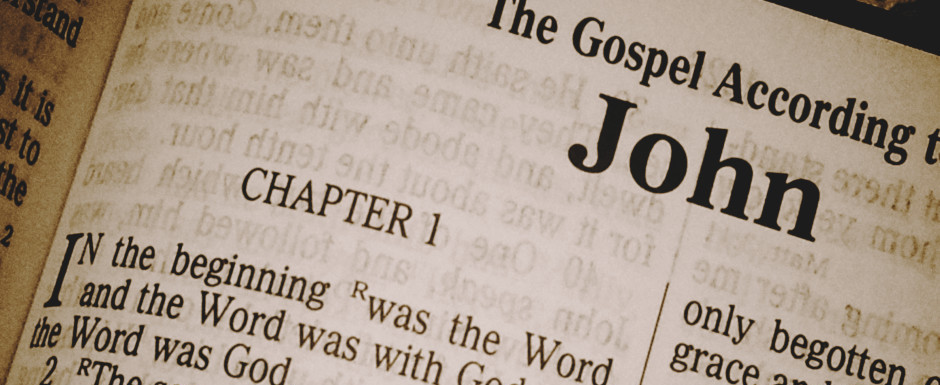 THE SUNDAY MESSENGER
September 27, 2020
Feast of the Holy Cross of Varak
Today is the Feast of the Holy Cross of Varak
In the late 3rd century, as the nun Hripsime was fleeing from Roman persecutors, she buried her most precious possession–a piece of Christ's cross– on Mt. Varak (near Van). After her martyrdom at the hands of King Drtad, the sacred relic she had buried was forgotten for centuries. Then, in 660, Totig, a hermit monk who lived on Mt. Varak, saw a vision of a church with twelve pillars on the top of the mountain. In the center of these pillars was a radiant cross. This luminous vision descended over the altar of the monastery of Varak. When Totigand his student Hovel rushed to the church and knelt at the altar, they discovered the holy relic. He joyously shared the news with Catholicos Nersess (the Builder) who verified the authenticity of the relic, proclaiming the Sunday nearest September 28 to be the Feast of the Holy Cross of Varak.
Reflection: What is most precious to you in your faith?
Department of Christian Education/Diocese of the Armenian
TODAY'S BIBLE READINGS:
Galatians 6: 14-18 (page 174) New Testament
Matthew 24: 30-36 (page 25) New Testament – (Please follow the Armenian Reading in your Bible)
Isaiah 65: 22-25 (page 741) Old Testament
REQUIEM SERVICES: Karasoonk (40th Day memorial Service) today will be for:
– ARMEN MIRAKIAN on the 40th Day of His eternal life requested in loving memory by the Brann and Mirakian extended family and friends.
Hokehankist today will be for:
– YESTER and MARDIROS ERGENIAN requested by Markrid and Nazareth Keshishian; Arous Keshishian and Family for their Mother and Grandmother's 19th anniversary.
– LISA T. FELIX, ESQ. (6-month anniversary of Her eternal life) requested for her dear colleague by Arous Keshishian and Family.
– PATRICIA A. ROSENZWEIG (2nd Anniversary of Her eternal life) requested for their dear in law by Markrid and Nazareth Keshishian and Family.
– JUSTICE RUTH BADER GINSBURG, 7 day; requested by The GALs; Grace, Arous & Lenna.
– JOHN W. MILLER III (11th Anniversary of His eternal sleep) requested in loving memory by Maggie Miller and her sister, Theresa Nedbal.
– GAGIK KHACHATURYAN requested by Siranush Avakyan.
"LORD, the God of heaven, the great and awesome God, who keeps his covenant of love with those who love him and keep his commandments, let your ear be attentive and your eyes open to hear the prayer your servant is praying before you day and night…." (Nehemiah 1:5-6). Prayers are requested for Ethel Terzian, Taron Poghosyan, Alice Charles, Theodora Mirakian and Leslie Movsesian.
ALTAR CANDLES are donated today by the David and Marta Brann in loving memory of ARMEN MIRAKIAN on the 40th Day of His eternal life.
UPCOMING ZOOM PROGRAMS presented by Adult Christian Education (ACE)
NOTE: "Walking Through the Gospel of Mark"
has been changed to an evening program!!
"Walking Through the Gospel of Mark" begins on Tuesdays, September 29 through November 17 (7:00 to 8:00 pm), led by our Pastoral Intern, Dn. Armen Terjimanian. The Gospel of Mark is the earliest written of the Gospels, and at 16 chapters, it is the shortest. It's also dramatic and fast-moving. Our journey, which will begin at the River Jordan, will be casual and easygoing. We will read together and ask questions as they arise. Attendance at all sessions is not required but invited!
A BOOK DISCUSSION** led by Lucy Aghazarian, will be held on Thursday, October 22 at 7 pm. The title of the book is Mayda: Echoes of Protest. It's the story of Author Srpuhi Dussap's view on women's rights in traditional Armenian culture in the 19th century. Born into a wealthy family, Dussap became the idol of a new generation of young educated women, as well as a model for subsequent prominent Armenian feminist writers who followed in her footsteps.
**The book is available on Amazon & at the Armenian International Women's Association website at aiwainternational.org.
For registration and/or to receive the ZOOM links, please contact nancybasmajian@verizon.net
CHURCH CALENDAR (please mark your calendars)
September
Tuesdays 9/29 through 11/17: Walking Through the Gospel of Mark

October
Thursday 10/22: A BOOK DISCUSSION Mayda: Echoes of Protest
THE DIOCESAN ANNUAL APPEAL may have already arrived in your regular mailbox and we encourage our faithful to be supportive in any way they are able, especially now with the shortfall that the Diocese has experienced because of COVID. This year's Appeal will have an extra feature for new or existing donors. A generous benefactor has stepped forward with a match, so your donation will be worth more than the check you send them!