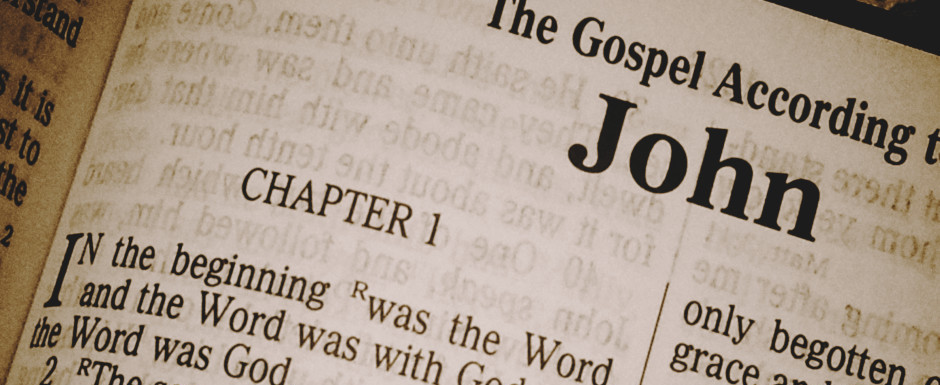 THE SUNDAY MESSENGER
Sunday, June 6, 2021

Feast of the Catholic Church of Holy Etchmiadzin
COVID UPDATE:  As the law in Montgomery County has evolved, people fully vaccinated against COVID-19 can resume indoor and outdoor activities without wearing a mask or socially distancing. Masks are still required for vaccinated and unvaccinated individuals in crowded indoor areas. Please exercise your best judgment and caring for everyone in our Church community.   
Scripture Notes
From Today's Readings
Proverbs 9:1-6 Wisdom has prepared a banquet, mixing the wine and preparing the food, even hewing the seven pillars with her own hands. This is a sacred space of abundance, leading to life (v 6). The bread (although some translations say 'food,' the Hebrew means 'bread') and wine invite comparison with the communion meal and the new covenant of Jesus. She welcomes all to share in the feast and leave behind their "simple ways" to live more fully in new understanding. These verses recall the Parables of the Wedding Feast (Matthew 22:1-14) and the Great Banquet (Luke 14:15-24) in which invitations are sent out for a great feast. Discuss/reflect; Verses 7-9 have special meaning for our times. Where in today's headlines might Wisdom's call to "walk in the way of understanding" help heal our divisive politics and the social movements marked by harsh rhetoric, intolerance, and even hate? These proverbs were written over 2500 years ago. Do we still see instances of insult when "mockers" are confronted?
Zec 3:7-4:9 In Zechariah's vision, the Lord tells the High Priest Joshua to walk in His ways, promising to provide a Branch, symbol of the Messiah and of fruitfulness, as well as a stone with seven eyes, symbol of perfect knowledge. There will be prosperity such that neighbors can sit together among healthy vines and fig trees. The prophet sees a vision of a seven-branched lampstand with a bowl, seven channels to the bowl, and two olive trees feeding oil into the channels – all symbols of abundance and light. But Zerubbabel, charged with rebuilding the tabernacle, will be able to accomplish it not through these physical props but through God's Spirit (just as the Church will one day be established). This was the Spirit – the breath – the ruach of the Lord which worked in creation (Genesis 1:2), at the Red Sea (Exodus 15:8, 10), and that gave life to dead bones (Ezekiel 37:1-14).Discuss/reflect: When told your strength and talents alone (v 6) won't give you your best life, the one that truly glorifies God, how do you respond?
Hebrews 9:1-10 In an impressively detailed description of vessels and priests in the ancient tabernacle, the writer affirms that none of these Levitical rituals can restore the worshipper to spiritual wholeness. Rituals are external actions, and they cannot change the heart. The Holy Spirit, driving force of the New Covenant, had yet to show the way. Discuss/reflect: Why were their "gifts and sacrifices not able to clear the conscience of the worshiper" (v 9)? See Amos 5:21-27 for further insight.
John 10:22-30  During the Feast of Hanukkah, the Jews who have gathered in Jerusalem ask Jesus to tell them plainly whether He is the Christ. Jesus declares that He has told them this before, but they don't believe. "You are not my sheep; my sheep know my voice and follow me" (vv 25-27). Jesus, the Good Shepherd, tells us that everything depends on belonging to him. Never does our status before God depend on what we know, what we feel, or on what we accomplish. It depends on one thing only: that we are known by the shepherd: Amidst all the other voices that evoke fear, make demands, or give advice, the voice of the good shepherd is a voice of promise — a voice that calls us by name and claims us as God's own.
Discuss/reflect: Do you honestly feel you belong to Jesus? If you did, His voice would be as comforting as a shepherd's to his flock. What might you do to feel this way?
    Department of Christian Education Diocese of the Armenian Church (Eastern) elisea@armeniandiocese.org
Etchmiadzin, the Universal Church, and The Pit
The Feast of the Universal Church of Holy Etchmiadzin (Կաթողիկէ Եկեղեցւոյ Սրբոյ Էջմիածնի Տօն) is celebrated on the second Sunday of Pentecost, following the Saturday celebrating the deliverance of St. Gregory the Enlightener from the pit. The building of the Cathedral of Etchmiadzin is a significant turning point in the life of the Armenian people in that the Holy See was built over the site of a pagan temple. Thus, a true conversion and penitential event took place as Christianity literally and symbolically displaced pagan beliefs with a new worldview, the center of which is God, the Creator, and his only-begotten Son, Jesus Christ. The feast is a celebration of both the universal Church and the Church of the Armenian people who belong to the one Body of Christ. Holy Etchmiadzin has always been an extension of the universal Church established by the Apostles (Ephesians 2:19-22) as we recite in our Creed: "We believe also in only one universal and apostolic holy Church."
The week prior to the Feast of Holy Etchmiadzin recalls early Christianity in Armenia. Following the evangelistic efforts of the "First Illuminators," Sts. Thaddeus and Bartholomew, the faith in Armenia grew due to the early presence of other Christians, including three remarkable women, St. Santookht (a student of St. Thaddeus, and the first Armenian martyr), Sts. Gayane and Hripsime, as well as Sts. Voski and Sookias and their respective companions and disciples, all of whom find their origins outside of Armenia. Eventually, it was the missionary efforts and heroic evangelization of St. Gregory the Enlightener, a Parthian bishop taught and ordained in Cappadocia.
Are we following the example of Sts. Gayane and Hripsime? Like them, are we consistently faithful, enduring suffering, doing the work of the evangelist, and fulfilling our ministry? (II Timothy 4:5) Does the story of St. Gregory inspire us only as patriotic Armenians with ancestral pride, honoring our historical heritage, or does it compel and change us as Christian Armenians to do the work of Christ in this world, to endure suffering as we are cast aside, rejected, experience hunger, sickness, violence, and anxiety in the dark, lonely pits of life? What "pit" do we find ourselves in today? While we find ourselves in the darkest of "pits," is our fear and doubt displaced with faith and peace, are we converted and sustained by God's mercy and grace, and as a result do we bring healing and conversion to others? Pray with the Psalmist:
Whither shall I go from thy Spirit?
Or whither shall I flee from thy presence?
If I ascend to heaven, thou art there!
If I make my bed in Sheol, thou art there!
If I take the wings of the morning
and dwell in the uttermost parts of the sea,
even there thy hand shall lead me,
and thy right hand shall hold me.
If I say, "Let only darkness cover me,
and the light about me be night,"
even the darkness is not dark to thee,
the night is bright as the day;
for darkness is as light with thee.
(138/139:7-12)
"Lord, the God of heaven, the great and awesome God, who keeps his covenant of love with those who love him and keep his commandments, let your ear be attentive and your eyes open to hear the prayer your servant is praying before you day and night…." (Nehemiah 1:5–6).   Prayers are requested for Ethel Terzian, Taron Poghosyan, Alice Charles, Theodora Mirakian, Leslie Movsesian & Larry Grocott.
COUNTRY STORE IS OPEN AND READY FOR BUSINESS:  We are well stocked in our store and invite you to come in after church most Sundays or place an order for pickup with Lorraine Damerjian @ 215-572-8465. 
MEN'S CLUB NEWS – The May 200 CLUB drawing for 2020-21 was completed on 5/23/21. You can see the results on our HTAC Website. Click on: Organizations, Men's Club. –Congratulations to the Winners!
Adult Christian Education (ACE) Upcoming Programs
June 24 – Book Club: "Just Mercy" by Bryan Stevenson, Dn. Armen Terjimanian, Facilitator
We invite you to join us by contacting nancybasmajian@verizon.net for further information or to sign up and receive the link for any or all of these programs.
The Armenian Sisters Academy, Radnor PA. Has an immediate opening for a full-time toddler care teacher. If interested, please contact Doreen Yeremian. 6106134733
DIVINE LITURGY IN YOUR HOME
Since we do not stream services at our church every week, we invite you to click on one of the following links to partake of Badarak at any of the following:
https://www.facebook.com/SSSMAAC/live/ (St. Sahag & St. Mesrob Armenian Church)
http://www.stleon.org (St Leon Live Stream)
https://www.facebook.com/stvartancathedral (St. Vartan Armenian Cathedral)
http://www.holy-martyrs.org (Holy Martyrs Live Stream)
ASA OPEN HOUSE: Interested in finding out more about ASA for your child?
We welcome the opportunity to meet with you, answer any questions and guide your family through the admissions process. Though our campus is open, due to safety concerns in light of COVID-19 we are unable to welcome visitors to campus during school hours. We have transitioned our spring open house and tours into virtual zoom/phone meetings as well as after-hours tours. Email Legna Santerian at lsanterian@asaphila.org to schedule a tour – just for your family!
We look forward to meeting you and introducing you to the Armenian Sisters Academy!
Check out our video at https://www.youtube.com/watch?v=Wevb1U3tAnI
Legna