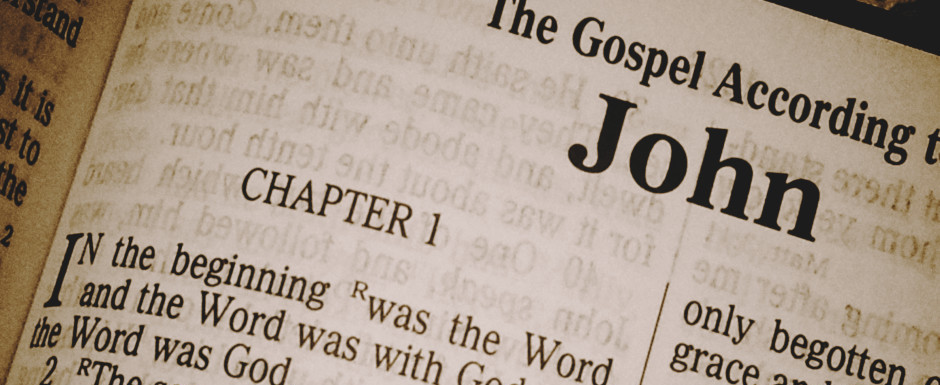 THE SUNDAY MESSENGER
April 17, 2022
EASTER SUNDAY
Feast of the Glorious Resurrection of Our Lord Jesus Christ               
Scripture and Feast Day Notes
Kreesdos haryav ee merelotz! Christ is risen from the dead!
Orhnyal eh harootyoonun Kreesdosee! Blessed is the Resurrection of Christ!
From Today's Readings
Mark 16:2-8 Early on Sunday, Mary Magdalene, Mary (James' mother), and Salome are on their way to Jesus' tomb with spices to anoint his body. They debate whether they would be able to move the heavy stone that sealed the tomb. (What a tender, human moment!) To their surprise, the stone had been rolled away and an angelic figure sits inside the tomb, proclaiming Jesus' resurrection. They were to tell the disciples and seek the Lord in Galilee. Discuss/reflect: These women had been with Jesus even at his crucifixion (when all but one of the disciples had abandoned him), among many other women who had "followed him and cared for his needs." (Mark 15: 40-41) What does this tell you about the faith of these women? What does this, joined with all the other Gospel stories featuring women, tell us about their role then and now as Christian witnesses? How would you rate yourself as someone who "follows and cares"?
Acts 1:15-26 Having encountered Jesus after His crucifixion and witnessed His ascension, Peter is addressing the believers, sharing the grim details of Judas' death. He then declares that a new apostle is needed to replace the betrayer and outlines his qualifications. Discuss/reflect: Read vv 21-22 closely. What should qualify this new apostle? (that he had been with the Lord the entire time, day in and out, and that he would be able to witness to His resurrection) How does translate to our discipleship today?
John 20:1-18 ( Matins/Vespers Gospel) The disciples had gone, but Mary Magdalene is still grieving over her beloved Lord's tomb Two angels ask her why she is crying and when she responds that she does not know where her Lord's body is, she is suddenly surprised by someone she mistakenly thinks is the gardner. It is Jesus, yet only when he calls her by name does she know him. 'Teacher!' she answers ecstatically. He asks her to tell the disciples about their meeting; she runs to them with the words "I have seen the Lord!"  Discuss/reflect: Mary meets the risen Lord and thinks he is the gardner. What famous garden is featured in Genesis 1,2, and 3? In what garden did Jesus sweat so profusely in prayer that they were described as drops of blood? How has Creation come full circle in the risen Lord? Had you been Mary, what would you have said, asked or done?
PALM CROSSES – A sincere thank-you to Alice Torossian who hand made the Palm Crosses for Palm Sunday.
Fellowship on Easter Sunday – There will not be a Coffee Hour Fellowship following Badarak on Easter Sunday, thus allowing our faithful to be able to spend more time with family and friends as they celebrate the Glorious Resurrection of our Lord and Savior, Jesus Christ.
However, we will be having our Easter Eve Fellowship which will follow Badarak that begins @ 7 pm on the evening of April 16. We will also conduct the traditional Home Blessing service in Santerian Hall.  We hope you will join us and invite you to bring an offering of food that will be shared among everyone, which is as though our own Easter meal is being blessed.
ALTAR FLOWERS (LILIES), HOLY SATURDAY and CHRIST TOMB FLOWERS are donated by:
Rev. Fr. Hakob and Yn. Anna Gevorgyan
Dr. Garo and Cecelia Garibian in memory of Karapet & Hayarpie Garibian
Fred and Denise Hess
Joyce Killian in memory of Patrick Killian and John & Dorothy Chalikian
Carol Jerrahian in memory of Barbara & Butch Kumkumian
John & Margaret Bandaian in memory of the Bandaian Family
Jeff Barasatian in memory of Theodore & Dolores Barasatian
Chris & Dianne Hajinian in memory of Nazareth Hajinian
Ernie and Chris Sadjian-Peacock in memory of Elizabeth & Souren Sadjian
Sonia, Nicole, Gary Jr. & Colleen Papazian in memory of Gary Papazian Sr.
Merle Santerian in memory of Ned Santerian, Dr. Corrine Santerian Moore, John & Rose Serabian, Edward & Rose Karnikian, Michael & Rose Santerian and Elinor Hare
Terri and Dave Mears
Fred and Janet Jordan in memory of Edward L. Zarzatian
Albert Dandegian Jr. in memory of Albert & Florence Dandegian, Michael & Rose Karabian and Ruth DeStefano
Alice and Denise Sisian in memory of Charles Sisian & Regina and Martin DeMuro
Jeanette Der Hagopian in memory of Larry Der Hagopian
Kim and Gena Willard in memory of Larry Der Hagopian
Laura Temoyan and Sophie & Nina in memory of Robert Temoyan
Maggie Tandourjian in memory of Russ Tandourjian
Florence Boyajian in memory of Vahan Boyajian
Hagop Arzoumanian in memory of Diramayr Serbouhi Arzoumanian
Gary & Susan Der Hagopian in memory of Virginia & Jacob Der Hagopian and Susan & James Vosbikian
Alice and Karnig Torossian in memory of Haroutioun & Diramayr Hripsime Ayvazian
Mardigian Family in memory of Jean Mardigian
Virginia Knott in memory of Charles Sisian
Susan Karpinski & David Ambarian in memory of Peter and Lillian Ambarian & Robert Karpinski
Greg and Maria Javardian & Family in memory of Antranik, Virginia & Andre Javardian and Rosine Magarian
MEN'S CLUB NEWS – The APRIL 2022 "200 CLUB" drawing was completed on 4/3/22. You can see the results on our HTAC Website. Click on: Organizations, Men's Club.  –Thank you for your continued support!
COUNTRY STORE – We invite you to come visit us after church most Sundays.  See Liz or Jeanette. If you wish to place an order for pickup, contact Lorraine Damerjian @ 215-572-8465, and she can help you with that.
Seeking Part-time Organists – the Choir of Holy Trinity is looking for multiple talented musicians who would be seriously interested in playing the organ for the Sunday morning Divine Liturgy (Badarak) on a rotating schedule. Organ lessons will be provided to the interested candidates, along with one-on-one direction from a senior choir person.  For further information, contact Karinne Andonian @ karinne.hov@gmail.com.