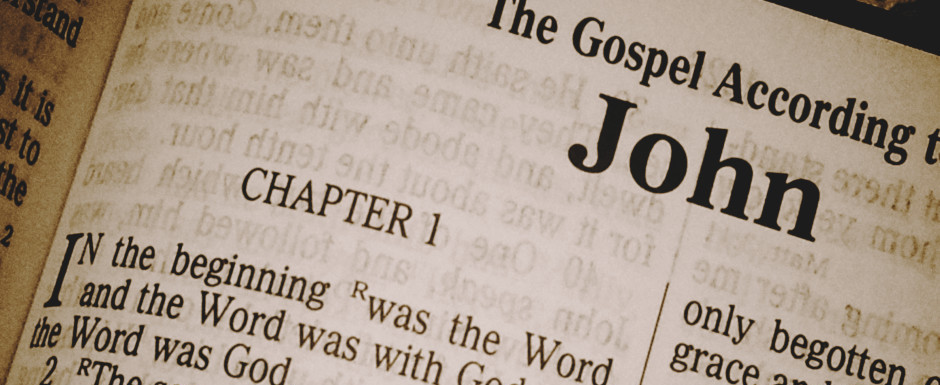 THE SUNDAY MESSENGER
December 6, 2015
Barekendan of the Fast of St. James
Commemoration of St. Gregory the Wonder- worker, Pontiff Nikoghayos and Bishop Muron
St. Gregory the Wonder-worker was born in the town Neocaesaria of Pontos (Sebastia), to the family of a nobleman, in about 210 AD. Gregory was going to study jurisprudence and rhetoric, but another way was predetermined by God for him and his brother. Gregory and his brother received an education in Athens and then in Palestinian Caesaria. Their teacher was Vorogines who was one of the most prominent Christian scientists of that time. Returning to Neocaesaria, he was ordained as the Bishop of the town. According to the tradition during the period of Gregory's ordination there were hardly 17 Christians in Neocaesaria, and when he passed away there were only 17 gentiles. He deserved the name "Wonder-worker" for the numerous miracles relating to his name and reputation. St. Gregory was also the author of many theological works. He passed away in 270 AD.
Pontiff Nikoghayos (Nicholas the Bishop) was born in the town Batara (presently nearby Antalia), in the province of Likia, in Asia Minor. His rich and pious parents passed away when he was a baby, and he was brought up and educated by his Uncle Bishop Nikoghayos Yerets. The evangelical commandment: "… sell all you have and give the money to the poor…" (The Gospel according to Mathew 19:21) became the essence of the life of Nikoghayos. He took care of the poor, the sick, the prisoners and the orphans. By the will of the people he became the Bishop of Smyrna. During the period of Christians' persecutions he was exiled, but however, continued to preach the Gospel everywhere. After the establishment of peace, he returned to his residence and participated in the Ecumenical Council of Nicaea in 325 AD. He passed away in 326 AD. He is one of the most beloved saints of the Universal Church and is more famous by the name Santa Claus.
Bishop Muron (Myron) was born in about 350 AD. He was a great wonder-worker and was famous for his mercy and charity. By the will of God he lived up to old age and passed away at the age of 100.
TODAY'S BIBLE READINGS:
2Thessalonians 1: 1-12 (page 187) New Testament
Luke 14: 12-24 (pages 70-71) New Testament – (Please follow the Armenian Reading in your Bible)
PRAYERS REQUESTED: From the Book of James, we are taught that "the prayer of a righteous person is powerful and effective." Therefore, as you pray for your own family, we ask that you keep members of our Holy Trinity family in your prayers as well. Continue to pray specifically for those who are ill. Pray especially for the various ministries within our church and their leaders: our Church School, our faith-based programs, our youth. And mostly pray that Jesus Christ is a Living Presence in each and every person in our church community. You may also advise the church office if you would like to include anyone by name in this column so that we may, as a church family, pray for them.
FELLOWSHIP HOUR: You are invited, long time parishioners, new members, and first time visitors, please join us after Badarak in our lovely hall for Christian fellowship, enjoy a cup of coffee or tea, and greet fellow parishioners and Der Hayr. The coffee hour begins when Der Hayr blesses the table. There are containers available to deposit your trash before leaving the hall. We appreciate your patience, cooperation, and support. Thank you.
REMINDER: According to the Diocesan Bylaws, membership dues are to be paid no later than December 31st each year in order to be a member in "good standing" and to be eligible to vote at the annual assembly. Any monies received after that date will be applied to the new year. For any questions regarding your status, please call the church office.
SAVE THE DATE: The Ladies of Holy Trinity are invited to an evening of Christmas cheer on Tuesday, December 8 at 7 pm. at which time we will be enlightened about a few "Women of the Bible" led by Gail Lulejian and also enjoy some holiday fellowship with each other. There is no charge, but there are two requirements for admittance: an RSVP (to the church office) by December 2 and a generous serving of Christmas cookies, preferably home-made. For further information, contact Liz Barone at lizbarone04@gmail.com or 610-449-2236.
FYI: An interview with the Armenian Radio about the Philadelphia Armenian Community by Asbet Balanian https://soundcloud.com/armradio/rsyz5hvjijfp
THE LEGACY PROJECT – On sale now is the "From Horror to Hope" book and DVD that were produced by the joint effort of all five Philadelphia Armenian Churches for the 100th anniversary of the Armenian Genocide. The book is a compilation of reflections about our survivors; and the DVD tells the story of how the Philadelphia came to be, including commentary by Richard G. Hovannisian, the world's foremost scholar on Modern Armenian History. The book is now available at a cost $30; the DVD purchased with the book is $10; purchased alone, the cost is $15. These two items make an excellent Christmas gift and are a necessary addition to any library for the benefit of future generations. For further information, contact Meredith Hanamirian, meredithpeg@aol.com
The youth committee: of St. Sahag & St. Mesrob Church is seeking to hire a part time youth director if you know of anybody who is interested please have them contact the youth committee at: Stsahagyouthcommittee@gmail.com
CHURCH CALENDAR (please mark your calendars)
December
Sunday December 6th: Stewardship Sunday
Sunday December 20th: Breakfast with Santa
NEW IN THE BOOKSTORE—Great gifts for kids! The Pesky Bird by Marianne Markarian. Mariam loves to climb trees, but she is forbidden to do so now that she has come of age. It's a temptation that is hard to resist, and she soon finds herself caught in a sticky situation. Children will laugh out loud at the clever way Mariam solves her problem. Set in a small Armenian village in the early 1900s, the book captures the countryside life of the Armenian people. The winner of the Best Juvenile Fiction Award at the 2003 Santa Barbara Writer's Conference, The Pesky Bird also includes a recipe for Armenian lavosh bread! Hardcover, 32 pages, $16.00
Mariam's Easter Parade by Marianne Markarian. This is a children's picture book that shares Armenian Easter traditions. It's a light-hearted story of a young girl who might be too small to help with the Easter preparations, but she is clever enough to figure out a way to make her own special celebration! Learn how to dye Armenian Easter eggs and play the egg-fighting game. Using her grandmother's life in "the old country" as inspiration, Markarian has crafted a story that displays with cultural accuracy how Armenians in the Ottoman Empire celebrated Easter. Hardcover, 26 pages, $16.00
COUNTRY STORE: The Country Store is open every Sunday after church services in the kitchen. All are welcome.
If you know of anyone who is a shut-in, or ill and would like a visit from Der Hayr, please call the office and give their name to Maggie our church secretary.
CHURCH ETIQUETTE: We wish to remind you, our faithful, to please maintain a quiet and contemplative manner as you approach the chancel for communion. We especially ask that you refrain from conversation while waiting your turn for communion as well as afterwards as you return to your pew. Thank you.
THE KISS OF PEACE: After the gifts of the Eucharist are brought to the Altar Table, the deacon proclaims, "Greet one another with a holy kiss." The person giving the greetings says, Kristos ee mech mer Haydnetsav – Christ is revealed amongst us. The recipient would respond, Orhnial eh Haydnootiunun Kristosee – Blessed is the revelation of Christ.
Anyone who wishes to request any Requiem Services MUST inform the office by 1:30pm Wednesday the week before. If you also want to sponsor the Fellowship Hour you MUST call Merle Santerian at 215-947-3777.
Would you like to:
• receive this Bulletin on Friday via email?
• request a Hokehankist, house blessing or hall rental information?
• find in-depth information on our faith, our parish and our activities?
• sign up for an event online?
• If the answer to any of these questions is YES, please visit our parish website at www.holytrinity-pa.org
WE ASK THAT EVERYONE KINDLY TURN OFF ALL CELL PHONES and all other such electronic devices prior to entering the sanctuary out of respect for the sanctity of our services.