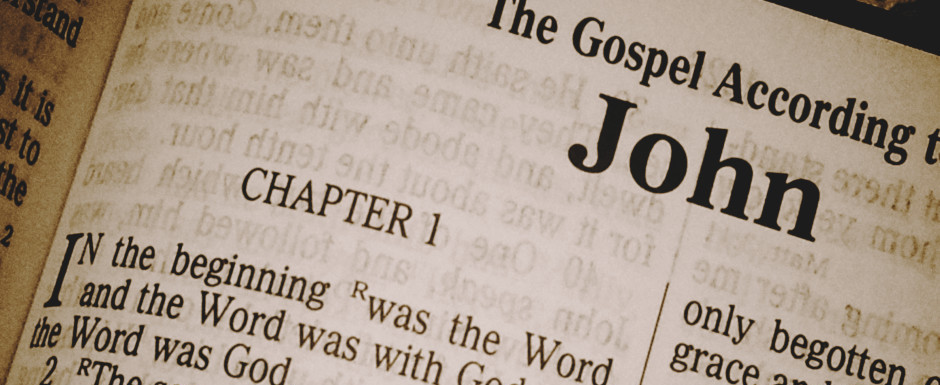 THE SUNDAY MESSENGER
December 11, 2022
Barekendan of the Fast of St. James
Scripture and Feast Day Notes
From Today's Readings
Luke 14:12-24 While dining one Sabbath at the home of a prominent Pharisee, Jesus relates the parable of the "Great Banquet:" guests decline an invitation to a grand banquet – citing conventional life events as reasons (I just got married; I have important business to attend to). Hearing this, the host angrily sends his servant to invite the poor and the crippled and others marginalized by society. Those originally invited have forever lost their place at his table. Discuss/reflect: The excuses given (14:18-20) by those who declined the invitation are eerily familiar: the busy stuff of life. What are the reasons you don't make time for God? At what peril?
2 Thessalonians 1:1-12 Paul lovingly declares his gratitude for a community that is exemplary in its faith and expansive love for one another. He prayerfully acknowledges their suffering – God shares in their pain and will lift them up for their worthiness at the end of time. As for those who shun the gospel of Jesus, including their persecutors, they will spend eternity away from Him.  Discuss/reflect: What is hell if not an eternity away from God's presence and glory? (v.9) Its opposite is to be in His presence day in day out (think of the older brother in the Prodigal Son). Does that describe your life?
Isaiah 37:14-38 After Hezekiah's prayer for deliverance from the Assyrians, Isaiah conveys God's comforting response: that the planned attack on Jerusalem will fail. Discuss/reflect: Hezekiah's prayer is essentially this: you alone are God of all, you made heaven and earth; hear my plight and deliver me. How telling that he begins by affirming who God is. Can you confidently declare the same? Begin your next prayer by telling the Lord what He means to you.
December 17 is the Feast of St. James of Nisibis
St. James, a cousin of St. Gregory, was appointed bishop of Nisibis, Mesopotamia, in 308 A.D. Nisibis is the modern city of Nusaybin (in southwest Turkey on the border with Syria). He founded a theological school there, attended the Council of Nicaea in 325 A.D., and was renowned for his pious and virtuous life. His protégé was the beloved theologian and writer, St. Ephraim.
James is perhaps best known, however, for his divine vision on Mount Ararat, where he found the sacred relic of Noah's Ark.  According to tradition, while St. James preached in and around Nisibis, he heard that people doubted the story of Noah's Ark. He was determined to provide his flock with evidence, so he set out for the peak of Mount Ararat to find the remains of the ark. During his arduous journey, an angel appeared to him in a vision and brought him a piece of the wood from Noah's Ark. St. James prayed to God to produce a miracle at the place where he had the vision and immediately afterward a spring gushed forth, which exists to this day. The relic of Noah's Ark received by St. James is currently in Holy Etchmiadzin. Reflection: Think of St. James' life of godly accomplishment. Could this perhaps have opened his heart to that divinely inspired insight on Mt. Ararat? Pray about this. What answers are you seeking?          
REQUIEM SERVICES:
Karasoonk (40th Day memorial Service) today will be for:
Fr. NERSESS AVAK KAHANA  JEBEJIAN requested by the Eastern Diocese of the Armenian Church of America.
Hokehankist today will be for:
 ALICE SARKISSIAN on her 4th Anniversary of eternal life requested in loving memory by Jean, Rosanne, Paul, and Christine Sarkissian
SERAK and GLADYS ASLANIAN and CHARLES and ALICE BASMAJIAN Requested by their loving family: Steve, Dorie, Megan, Daniel and Charlie.
JOHN TERZIAN, HARRY MIRIJANIAN, LARRY DER HAGOPIAN, RICHARD        WEINSHEIMER, HARRY SARKISIAN, MIKE HAJATIAN SR, ROMAN RADYNSKY, RICH KAZIGIAN, BUTCH KUMKUMIAN, ALBERT DER PILBOSIAN, ANDY VARTANIAN, and BABE VARTANIAN requested by the Men's Club.
ALL THE 1988 ARMENIAN EARTHQUAKE VICTIMS requested by the Diocese of the Armenian Church of America and Holy Trinity.
MANYA KOCHARYAN – requested by her loving children Karine, Vigen and Vahe
NO COFFEE HOUR TODAY – Due to the Sunday School Christmas Party.
Join us for our annual CHRISTMAS PARTY after church today.  Tickets are $5 for adults and are available at the door.
SUNDAY DECEMBER 18 -, students from the Armenian Language Classes will be holding a concert during coffee hour which will be dedicated to "Komidas Vartapet".
Seeking Part-time Organists – the Choir of Holy Trinity is looking for multiple talented musicians who would be seriously interested in playing the organ for the Sunday morning Divine Liturgy (Badarak) on a rotating schedule. Organ lessons will be provided to the interested candidates, along with one-on-one direction from a senior choir person.  For further information, contact Karinne Andonian @ karinne.hov@gmail.com.
REMINDER: According to the Diocesan Bylaws, membership dues are to be paid no later than December 31st each year in order to be a member in "good standing" and to be eligible to vote at the annual assembly. Any monies received after that date will be applied to the new year.  For any questions regarding your status, please call the church office.
THIS CHRISTMAS LET'S SUPPORT FAR'S CHILDREN
Parakar Special School serves about 200 students both with and without disabilities. Many of the children were given up by their parents as a result of their disabilities; thus, most of the children live at the school.
The children always look forward to New Year, which is the most wonderful time of the year for them! Usually, they are able to have a humble dinner together to ring in the New Year. This year, FAR wants to make their celebration special by including gifts of warm winter clothes and to ensure that they have fruits and sweets too.  http://WWW.WEAREAYO.ORG
CHURCH CALENDAR (please mark your calendars)
January
Thursday January 5th: Armenian Christmas Eve followed by Fellowship
Friday January 6th: Armenian Christmas
Sunday January 8th: Water Blessing Service & Christmas Pageant
Sunday January 15th: Day of Remembrance
Saturday January 21st – Royal Tea Party
New in the Bookstore: Thanks to the generosity of Sergey Ter-Simonyan, we offer our readers a moving account of one family's escape from the ethnic cleansing of Armenians in Baku. Written by Livah Babayan, Liminal: A Refugee Memoir takes us into a child's perspective of war, violence and homelessness. Based on the author's journal entries, it presents an emotional reflection on the loss of innocence and life after genocide. The memoir gives readers a glimpse of life in America from the point of view of a refugee family—their struggles as newcomers seeking to assimilate with little or no support. It also captures their unwavering faith and sheer determination.
Also new—Three Apples Fell from the Sky by Narine Abgaryan. High in the Armenian mountains, villagers in the close-knit community of Maran bicker, gossip and laugh. Their only connection to the outside world is an ancient telegraph wire and a perilous mountain road that even goats struggle to navigate. Three Apples Fell from the Sky is an enchanting fable sparkling with sumptuous imagery, warm humor and the irresistible joy of everyday friendship. The bookstore is open every Sunday following Badarak; come in and browse.
LOST AND FOUND:  Please look at the coat racks in the hallway as we have begun to accumulate miscellaneous pieces of clothing. We will be donating any remaining items to charity in December.